Expert Pest Management Solutions In Amesbury, MA
When pests come onto your Amesbury property, they can create trouble in your yard and find their way into your home or business. Pests can be a nuisance, damage your property, and cause sickness, but there are many ways you can protect yourself from their harmful impact.
Join us as we look at general pest maintenance that you can use to reduce pest activity in your yard and keep pests from getting inside. We'll look at how Essex County pest control can not only help to reduce the job of pest management, but also provide targeted control for specific pests. If you have an urgent need, jump over to our contact page and reach out to us immediately. Freedom Pest Control provides industry-leading pest control in Amesbury, Massachusetts.
Home Pest Control In Amesbury, MA
There are many all-natural pest maintenance methods to reduce pest activity and keep pests out. Here are a few examples:
When you pick up dog waste in your yard, you make your yard less interesting to flies.

When you address lawn weeds, you remove nectar as a food source for wasps, mosquitoes, ants, and more.

When you deodorize trash receptacles, you remove scents that attract many pests from a distance.

When you clean your garage and remove spider webs, you significantly reduce how often you'll find spider webs out there.

When you repair your gutters or clear out gutter blockages, you reduce perimeter moisture which is a strong attractant for moisture pests.

When you pick up dead branches and move stacked wood away from your exterior, you deter many pests that are attracted to wood debris.

When you use a caulking gun to seal gaps, you create a physical barrier to keep pests out.
At Freedom Pest Control, we add layers of protection on top of what you're already doing, and we provide some services to replace what you're already doing, such as spider web removal and exclusions. It is easy to get started with a customized residential pest plan. We offer free no-obligation pest control quotes. There is no better way to get proactive control of pests around your home.
A Step-By-Step Guide To Total Ant Control For Amesbury Property Owners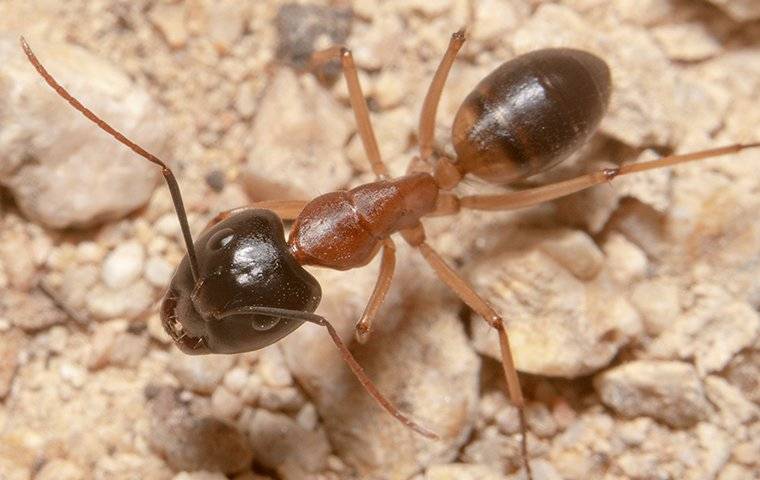 It can be alarming when you find ants in your home. These insects can enter your home by the thousands. If this has already happened, don't panic. Here is a quick step-by-step guide to help you resolve ant problems:
Step 1: Suck the ants up with your vacuum or use a vinegar and water spray to directly treat the ants and the areas where you're seeing ant activity.

Step 2: Use soapy water to clean all of the areas where you saw ants.

Step 3: Use a caulking gun to seal interior and exterior gaps.

Step 4: Remove leaves, sticks, woodpiles, and other organic debris around your home, particularly in the area near where you found ant activity inside your home.

Step 5: If the ants keep appearing, contact Freedom Pest Control for targeted ant control. Our service technicians can identify the ants you're dealing with and select appropriate products to eliminate their colonies.
Often, all that is needed for ant control is a systematic, all-natural approach. When more is needed, it is best to let a licensed service professional handle ant problems because it is possible to make ant problems worse by applying incorrect control products and methods.
Why Is It So Hard To Keep Mice Out Of Amesbury Homes?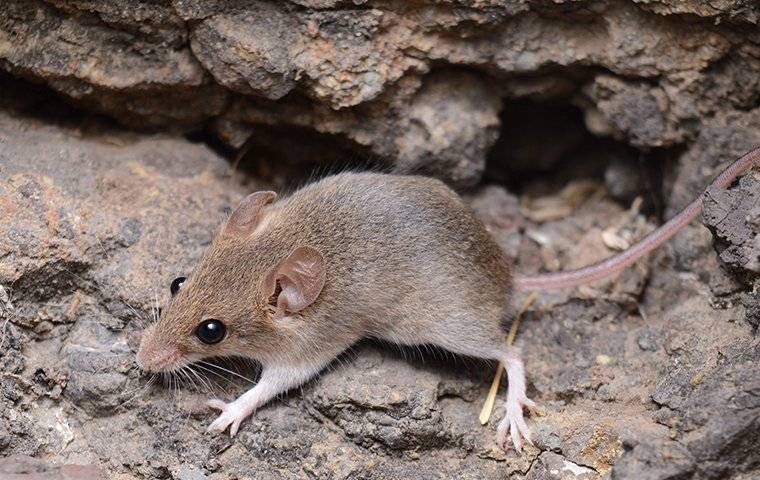 There are many reasons mice are difficult to keep out. Here are just a few of them:
An adult mouse can fit through a hole the size of a dime.

Mice have strong teeth that can make tiny holes large enough to squeeze through.

Certain mice species like living in man-made structures, and it is hard to convince them that your home is not a great place to live.

Mice can be difficult to trap because of their behavior patterns.
The best solution for mice is to have a service technician use a systematic and field-tested strategy to locate mice, capture mice, exclude mice, and monitor mouse activity. Contact Freedom Pest Control for mouse control in Amesbury.
Commercial Pest Control In Amesbury, MA
There are many ways you and your staff can work to prevent pest problems. You can use the suggestions given above (and many other tips to reduce pest activity and make it more difficult for pests to get inside). Along with the ongoing efforts of you and your staff, Freedom Pest Control provides essential services for targeted control of pests that present unique problems in your industry. Here are some examples:
If you offer rental units or sleeping accommodations, we can give you the support you need for bed bug problems.

If stored product pests can damage your products or your brand, we can guide you toward a solution to keep them out of sensitive areas.

If you own real estate, we can help you get proactive termite control in place.
Contact us today for a customized commercial pest control plan that meets the needs of your business. We use Integrated Pest Management to provide our commercial customers with trusted control solutions.