Pest Control In Arlington, MA
If you're looking for a charming New England town to call home, look no further than Arlington, Massachusetts. This vibrant community is located just minutes from Boston and is filled with historic homes, top-rated schools, and plenty of green space.
What Arlington also has plenty of, however, is pests. Arlington residents have their fair share of critters to deal with, from mosquitoes and ticks to rodents and flies. Despite a good number of these pests being a simple bother, some can threaten your health and home.
Consequently, you're going to require Middlesex County pest control services at some point or another if you live in Arlington. Freedom Pest Control is Arlington's leading provider of pest management services, and we're here to help you kick those pests to the curb.
Need pest control? Get a free, no-obligation quote. Let us get them before they get you.
Residential Pest Control In Arlington
Arlington is a fantastic place to call home. It's also a great place to raise a family. However, if you have kids, the last thing you want is for your home to be infested with pests.
Some of the local pests that could potentially harm your family include:
Cockroaches: These pests carry diseases and trigger asthma attacks, especially in young children.
Termites: These tiny insects cause billions of dollars in damage each year by eating away at the wooden structure of homes.
Bed bugs: These blood-feeding parasites aren't only gross, but they can also cause skin infections.
Mosquitoes: These insects can carry dangerous diseases like malaria, West Nile virus, and Zika virus.
As daunting as it may seem, keeping your Arlington home pest-free is possible with the help of a professional pest control company. Freedom Pest Control offers comprehensive residential pest control services to eliminate existing pests and prevent new ones from entering your home.
Our pest eradication is straightforward. The journey starts from the moment you get in touch with us. From there, we'll:
Inspect your home for pests and pest activity
Identify the source of the problem and create a customized treatment plan
Eliminate existing pests and prevent new ones from entering
Keep an eye out for any future pest activity
Provide tips on what you can do to keep your home pest-free long-term
It's that simple. Contact us today if you're ready to take back your home from pests. We'll be happy to take you through the process and answer any questions you may have.
How To Get Rid Of German Cockroaches On Arlington Properties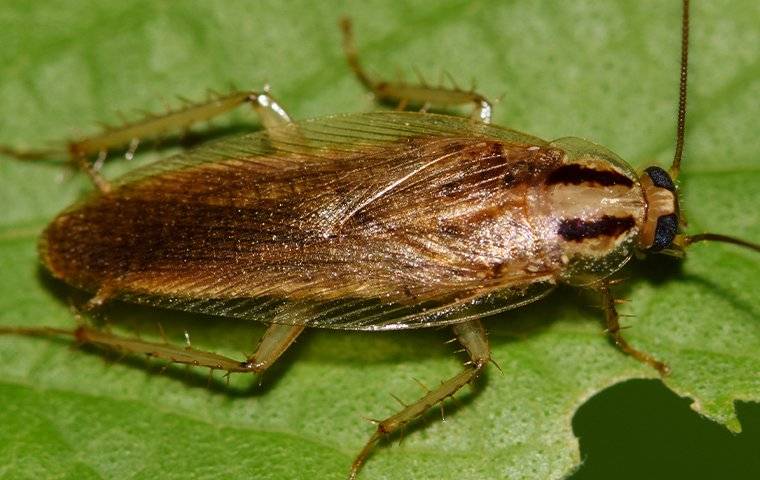 German cockroaches are one of the most widespread types of cockroaches in Arlington. These pests are known to spread diseases and can trigger asthma attacks. If you have an infestation, get rid of them as soon as possible. The easiest way to get rid of German cockroaches is to contact a professional cockroach control company.
At Freedom Pest Control, our treatment process uses green pest management solutions that are safe for both people and animals. We also offer a broad range of other services such as bed bug treatment, mosquito control, and rodent control.
Contact us today if you have a German cockroach problem or any other pest issue.
Keeping Termites Away From Your Arlington Property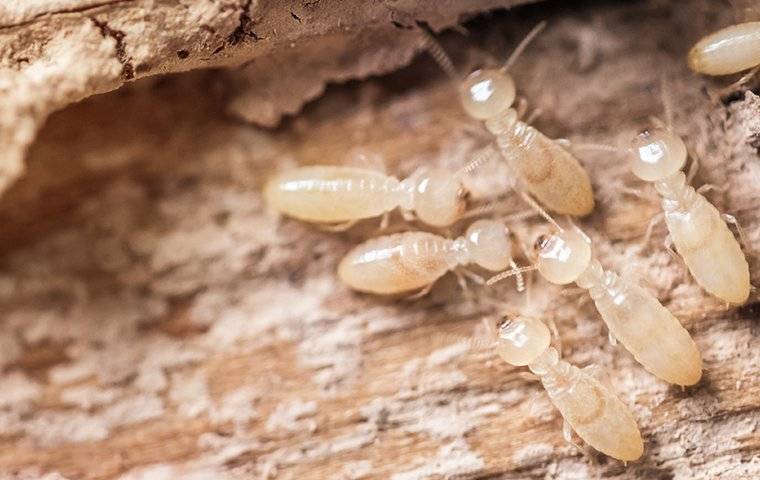 Termites are one of the most destructive pests. They cause billions of dollars in damage each year and can wreak a home or business in months.
The good news is, you can take steps to prevent termites from infesting your Arlington property. Some of these include:
Reducing moisture levels in and around your home or business
Eliminating wood-to-soil contact
Repairing any leaks in plumbing or the roof
Keeping gutters clean and free of debris
The best way to keep termites away from your property is to have routine inspections and treatment by a professional pest control firm.
At Freedom Pest Control, we offer comprehensive termite control services to keep your property termite-free all year long.
Schedule a free consultation today to learn more about our services.
Commercial Pest Control In Arlington
As an entrepreneur, you need to avoid pests like the plague. These critters can demolish what took you years to build in a matter of weeks, if not days.
Cockroaches, rodents, and termites are examples of pests that invade commercial properties, searching for food and shelter. Once they're in, they're hard to get rid of without the help of a professional. Pests can also cause customers and employees alike to stay away from your Arlington business, leading to a loss in revenue. The commercial pest control treatment process is similar to residential pest control. The only difference is that more often than not - it's on a larger scale.
At Freedom Pest Control, we understand the urgency of getting rid of pests as soon as possible. That's why we offer same-day services to all our commercial clients. We also appreciate that no two businesses are the same, so we create customized treatment plans for each of our clients. We're QualityPro certified and provide proven pest protection for all our customers. With our in-house entomologist and over 28 years of experience, you can rest assured all the pests will be gone for good.
Claim your free, no-obligation quote today. Let us help you take the war to the pests.