Professional Pest Control For Billerica, MA Properties
When Billerica home and business owners face pest problems on their properties, it can turn into a recurring headache very quickly. Unfortunately, if you don't take care of pest problems quickly on your Billerica property, you run the risk of expensive property damage and harmful health conditions. That's why you need professional help that you can trust. Here's what makes Freedom Pest Control stand out from the crowd:
We are rated on average 4.8 out of 5 stars by our customers.
Our highly trained entomologists are friendly and attentive.
We put customer service above all else.
We offer Integrated Pest Management Methodologies.
Give us a call today if you want the very best kind of pest control solutions in the Billerica area.
Residential Pest Control In Billerica, MA
When your Billerica area home is threatened by pests, it not only puts your property value at risk but your health as well. Termites get a lot of the notoriety, deservedly so. However, while these pests may be destructive, over time, there are also pests like rodents, roaches, and ants that can spread harmful bacteria all over your home (especially your meal-preparation areas). Many pest infestations can put you and your family at risk of dangerous diseases like salmonella, E. coli, and more.
With your family's health at risk, don't settle for anything less than professional assurances you can count on. At Freedom Pest Control, we only enlist the most highly trained and experienced residential pest control technicians, ensuring that our customers will always be satisfied by the end result. If you want to protect what matters most to you with professional pest control that is backed by decades of experience, give us a call today for a quote.
Four Signs Your Property In Billerica, MA Needs Wildlife Control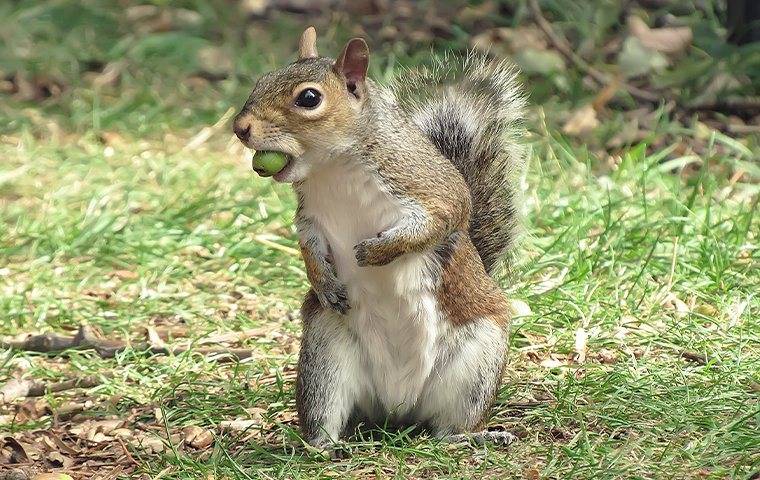 If you have wildlife problems on your Billerica area property, one of the most important things you can do is get the problem taken care of quickly. Many of the local invasive wildlife can cause significant damage to your property and present a health threat to your family. From geese to moles, rodents, deer, and more, Billerica area wildlife is not something you want to try to deal with on your own. To know when to seek professional help, be on the lookout for the following signs of wildlife activity on your property:
Wildlife tracks around the yard
Droppings throughout the property
Disturbed trash cans
Holes chewed in your home or lawn furniture
If you notice any of these signs, along with actual wildlife activity, do not try and take care of the problem yourself. Most dangerous wildlife interactions come from homeowners trying to deal with the issues on their own. Instead, call our wildlife expert at Freedom Pest Control for the environmentally friendly, effective wildlife services that have protected Billerica area homeowners for decades.
All The Ways You May Be Attracting Stinging Insects To Your Billerica Yard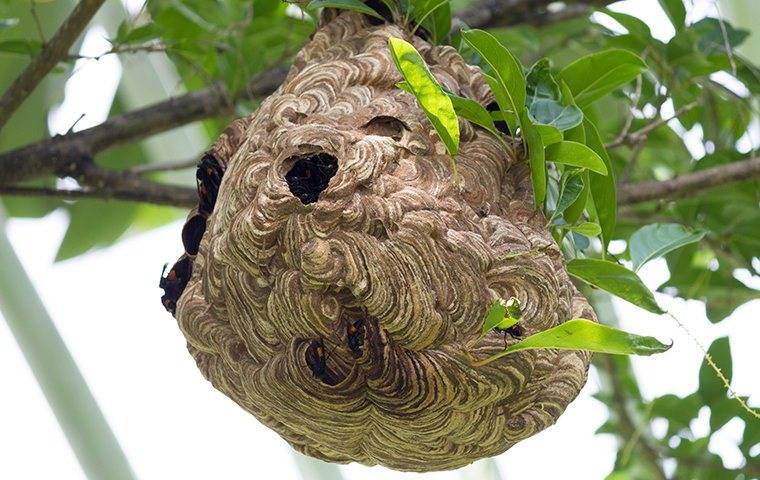 If you notice stinging insects in your Billerica yard, you and your family could be at risk of dangerous medical conditions. Bees may only be able to sting one time each, but they can attack in large groups. Wasps, on the other hand, are able to sting multiple times each and are very territorial. Multiple stings from multiple wasps and bees can lead to anaphylactic shock and other health complications, which is why you don't want to try and deal with them on your own. However, you might be able to avoid the problem altogether. Here are a few ways you can reduce stinging insect attraction to your yard:
Proper outdoor food and trash storage
Keeping trees trimmed back
Eliminating sources of sugar in the yard
Reducing clutter in the yard
If you wind up with a stinging insect infestation in spite of trying these methods, then be sure to call the professionals you can trust. Contact us today at Freedom Pest Control for the pest-free Billerica yard you've been waiting for.
Commercial Pest Control In Billerica, MA
When pests threaten your business, they impact your employees, customers, profits, and more. In order to protect your business from the reputation damage that can accompany most pest problems, you really can't put your trust in DIY pest control methods that yield inconsistent results, at best. With destructive pests like termites and invasive pests like rodents, roaches, and ants all lurking on the outskirts of your Billerica property, you can't take a chance on anything less than professional assurances.
Fortunately for your business (and your budget), Freedom Pest Control provides Integrated Pest Management methodologies at affordable prices, meaning we combine innovation with affordability. Our experienced commercial technicians will inspect your property thoroughly before putting together a customizable game plan to prevent and eradicate pests from your business facility. Give us a call today to schedule your inspection before putting your business at risk any longer.