Professional Pest Control For Byfield, MA Properties
Byfield is a small village that's located in the greater town of Newbury. The area provides its residents with access to an extensive bike path, a community arts center, local shops, and a beloved library. There are also golf courses, large parks, and bodies of water that are all within close distance. Life in Byfield is pretty peaceful for its families and individuals; however, because of its seasonal New England weather, there are always chances for pest problems to arise.
At Freedom Pest Control, we know how persistent local pests can be, which is why we deliver quality pest control in Byfield for homeowners and businesses throughout the year. Since 1994, we have been committed to state-of-the-art services that are environmentally friendly and highly effective. Each of our technicians receives routine training and follows the methods of Integrated Pest Management. We also provide you with detailed reports of every visit and a pest-free guarantee. For more information on our services, please call us today.
Home Pest Control In Byfield, MA
When it comes to choosing the right company to provide you with pest control in Byfield, look no further than Freedom Pest Control. We have been proudly serving our community since 1994 and we continue our commitment to your satisfaction to this day. Each of our technicians is friendly, professional, and courteous. We provide our team with routine educational training and we test new methods and products in our state-of-the-art facility.
When you partner with us for your general pest control needs, we usually recommend enrolling in our Gold Protection Plan. This program offers year-round support against a wide array of pests from ants to rodents. We follow the Integrated Pest Management approach to deliver sustainable results that will never cause harm to members of your household or the environment. When you enlist these services, they come with our pest-free guarantee. For more information on our residential pest control offerings, please call us today.
Benefits Of Professional Ant Control In Byfield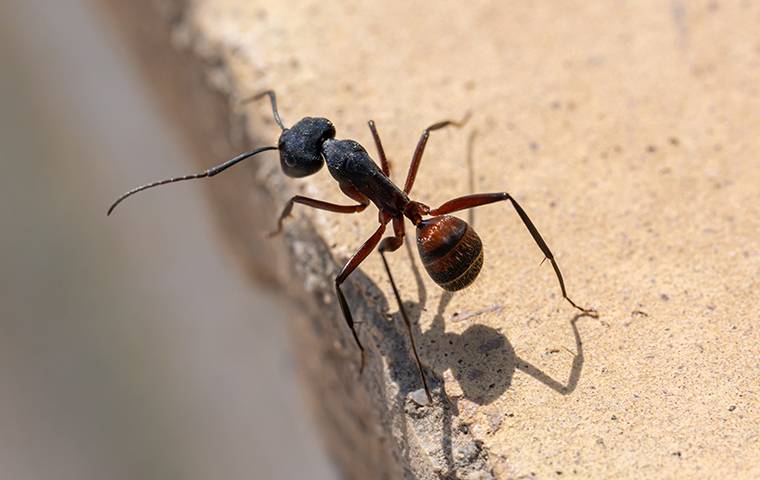 When it comes to ants, there is no replacement for professional ant prevention in Byfield. Ants can enter your property through the smallest cracks and crevices that you wouldn't even be able to notice. When you work with a trusted pest expert, they are trained specifically to identify these entry points and have the highest quality products to fill them. Professional ant control is also the most effective way to create a proper barrier around your home through methods like foundation sprays and granular baits. These treatments are able to stop ants before they even have the chance to get inside your home.
Another benefit of professional help is the ability to live your life. Simple things like leaving food scraps in your trash or having a leaky kitchen sink can all lure ants into your home, but when you have professional help, you don't have to worry about small mistakes. For more information on ant control for your property, call Freedom Pest Control today.
Five Signs Of Termites To Watch For Around Your Byfield Property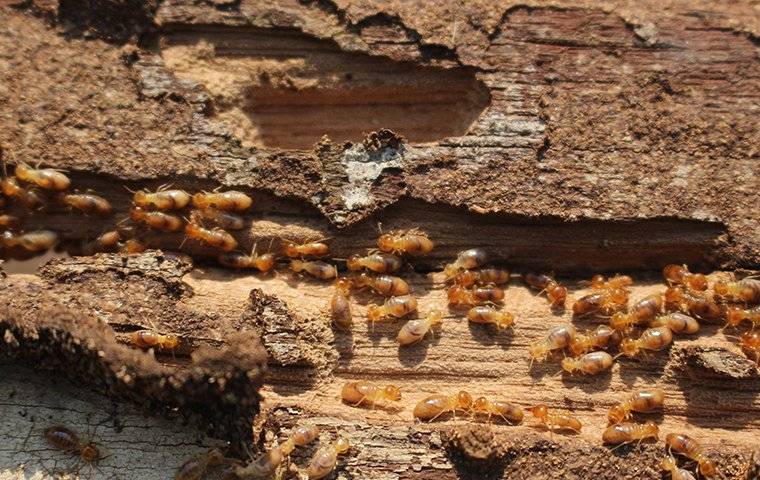 Termites can strike your property and proceed to eat away at its wood without interruption if you let them. They cause billions of dollars in total damage each year, but if you look out for these five signs then you might be able to curb a larger issue:
Issues with wood, like swelling, blistering, and shredding
The presence of mud tubes
Window and doors that won't close properly
Termite swarmers, which are winged colony members that flee to create their own
Hollow-sounding walls or walls with peeling paint
If you detect any of these signs in your property, then you will need termite removal in Byfield from Freedom Pest Control. Our methods are all guided by Integrated Pest Management methods that are sustainable and cutting-edge. We apply Sentricon® with Always Active™ in order to eliminate active infestations and provide 24/7 protection. For more information on termite control, call us today.
Commercial Pest Control In Byfield, MA
At Freedom Pest Control, we promise that no one will do more to protect your business from pests than us. Our pest control in Byfield has been trusted by countless businesses since our establishment in 1994. Everything that we do is guided by our commitment to integrity, fairness, and honesty, and we always strive to make your experience a seamless one. We are also a QualityPro-certified company that provides our technicians with routine educational training.
Because we follow the Integrated Pest Management approach, you will always receive customized inspections, treatment plans, and maintenance schedules. This is a sustainable method for not only pest elimination but also pest prevention. It causes minimal disturbance and helps us be as discreet as possible. When you partner with us, you'll also have access to our online portal, which is where we store invoices and reports, and where we offer easy booking. For more information on our commercial pest control services, call us today.