Professional Pest Control For Cambridge, MA Properties
A major suburb of Boston, Cambridge, Massachusetts, is currently home to just under 119,000 residents and is probably best known for being the home of Harvard University and MIT. Rich in culture, art, and history, Cambridge boasts an excellent school system and a thriving economy, making it an ideal location for anyone looking to raise a family or start a business, all while being next door to one of the biggest cities in the country. However, as the population has grown in Cambridge, Middlesex County pest control needs have skyrocketed because the pest populations have also increased. Read on to learn how Freedom Pest Control can help your home and business become pest-free today!
Home Pest Control In Cambridge, MA
Your home is your castle, and when you live in a major city like Cambridge, you must keep your home safe from intruders of all kinds, including pests. At Freedom Pest Control, we offer comprehensive residential pest control services and have been serving the wonderful residents of Cambridge since 1994. No matter what plan you go with or what type of infestation you have, our residential pest control services follow a proven formula:
Accurate pest identification performed by a trained technician
A thorough inspection of your home
Implementation of prevention strategies for the future
Development of a treatment plan specific to your situation
Elimination of your pest threats.
Follow-up visits to ensure customer satisfaction
We pride ourselves on getting the job done right the first time. When you partner with us during your time of need, you can expect prompt, compassionate (yet professional) service completed by a trained technician using environmentally friendly products. Let us help you keep your home safe from the pests in Cambridge; give us a call today!
The Trick To Spotting Signs Of Termites On Your Cambridge Property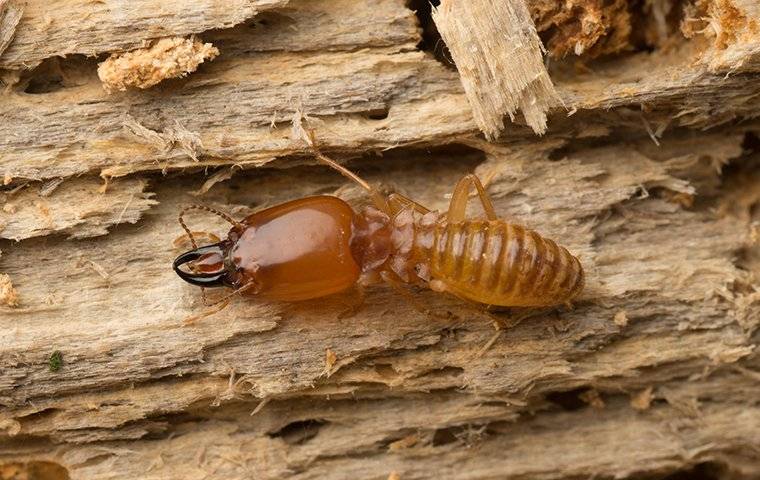 Termites are one of the worst pests you can have on your property. They are sneaky and silent, and it's extremely difficult to spot the signs of termites if you don't know what you're looking for.
Below are some things to look out for, and if you notice any of them on your property, reach out to the experts at Freedom Pest Control for help:
Termite droppings: Termite droppings are tiny and usually dark in color. You will also probably notice a tiny pinpoint hole in the wall near the droppings because termites kick their droppings out of their tunnels as they create them.
Excessively creaky boards: If your floorboards have become unusually squeaky and loud, this could also be a sign of termite damage caused by the weakened strength of the board.
Stuck windows or doors: If any of your windows or doors feel stuck and become difficult to open, this could be a sign that you need to schedule a termite inspection as soon as possible.
If you are concerned about your property, give us a call as soon as possible. Having one of our highly trained technicians complete a termite inspection of your property can save valuable time in the fight against these pests. Don't let termites compromise the structural integrity of your property; give us a call today!
Three Things Everyone In Cambridge Should Know About Cockroaches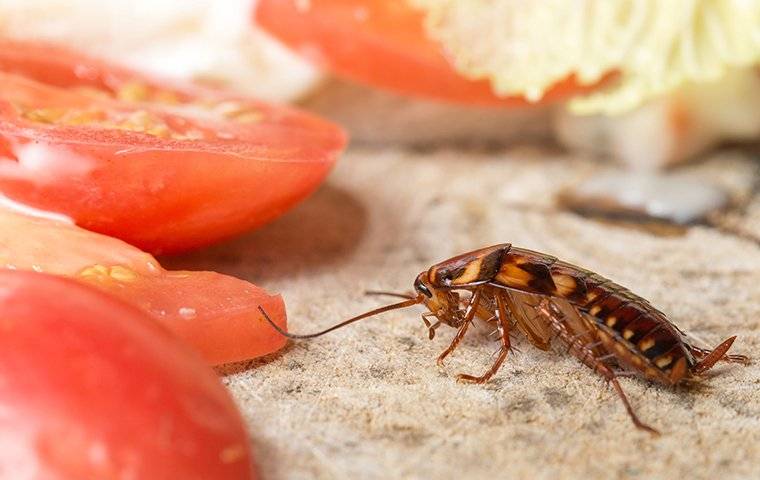 A cockroach infestation is something nobody should have to experience. Unfortunately, cockroaches are plentiful here in Cambridge, so it's important to know as much as you can about these pests and how Freedom Pest Control can help you stay cockroach-free.
Below are three things everyone should know about cockroaches:
Every home and business is susceptible to a cockroach infestation. Most people think that only 'dirty' homes or businesses are at risk of an infestation, but this is incorrect. If there is a way inside your property and enough clutter and food accessible, cockroaches will invade, even if your place is generally clean.
Cockroaches can make you very ill. Probably the best case for securing professional help with removing cockroaches is because of how sick they can make you. Cockroaches carry over 60 pathogenic bacteria, fungi, molds, parasitic worms, and viruses, including salmonella, E. coli, and listeria.
There are several types of roaches, and all of them look and behave a little bit differently.
At Freedom Pest Control, we specialize in exterminating these difficult-to-remove pests and sanitizing your space to ensure no one becomes ill. If you are dealing with cockroaches, don't wait any longer; let us help you make your home safe again. Give us a call.
Commercial Pest Control In Cambridge, MA
No matter what type of business you are operating in Cambridge, securing comprehensive commercial pest control services is essential to keeping your operation running safely and smoothly. As more people move into the area, and as more people visit on holiday, the larger the pest population grows. At this point, it's a matter of when you end up with a pest infestation, not if. When that happens, Freedom Pest Control is on standby, ready to offer high-quality commercial pest control services to the following types of businesses:
Restaurants
Hospitality
Property management
Food processing facilities
Food storage
Educational facilities
Retail
Construction sites
Real estate/WDI Inspections
Facility management
At Freedom Pest Control, we have made it our mission to provide Cambridge business owners with the highest quality pest control services, completed by trained technicians and certified entomologists. We do this while using the most advanced yet environmentally friendly products available on the professional market. Don't let pests threaten your establishment's reputation; give us a call today!