Reliable Pest Control In Chelsea, MA
While Chelsea might be the smallest city in Massachusetts based on square mileage, it's brimming with personality. Chelsea acts as more of a suburb to Boston, with clear views of the city just across the water. But don't be fooled, Chelsea is packed with friendly streets, bagel shops, parks, bike paths, community centers, and more. But with seasonal New England conditions, local businesses and homes are constantly left exposed to pest problems.
At Freedom Pest Control, we have been providing reliable Suffolk County pest control since 1994. Our focus is on providing exceptional customer service and innovative treatments that eliminate your pest problems in the safest way possible. All of our programs are custom-tailored to your needs because we know that pests are on their own schedule. You can also rest assured that all of our products and methods are environmentally sustainable and will not cause undue harm. For more information on our offerings, please contact us today.
Residential Pest Control In Chelsea
At Freedom Pest Control, we've been protecting Chelsea homes from the dangers and damages of pest problems since 1994. Our company philosophy is to ensure a completely pest-free home without causing harm to anyone in your household. We're able to accomplish this goal with a dedication to innovation and environmentally sound practices that don't rely heavily on product application.
Our Gold Protection Membership Plan utilizes Integrated Pest Management methods in order to keep pests off of your property from season to season. We apply a fall and spring barrier, offer free re-services, and implement general exclusion, amongst other pests. In addition to our customizable plans, we also offer pest-specific treatments for termites, bed bugs, and wildlife. No matter what services you receive from us, you will also benefit from easy scheduling, a 30-day warranty, and trusted customer support. For more information on our residential pest control services, please give us a call today.
Five Things You May Not Have Known About The Termites In Chelsea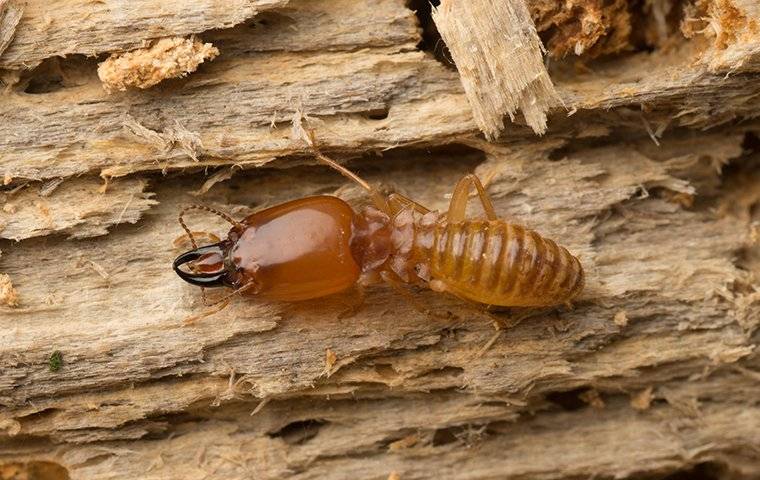 Termites are a very common issue for Chelsea homeowners like yourself, but what do you know about them? Here are five things that should be on your radar:
They are costly. Each year, termites inflict approximately $3,000 of damage on unsuspecting homeowners, which totals $5 billion across the country.
There are several species. Not all termites are the same or desire the same things. You may be dealing with drywood, dampwood, subterranean, or Formosan termites in your home.
Colonies are large. While the exact size of colonies varies from species to species, they can contain anywhere from a few thousand to a few million members.
Termite infestations are hard to find. Typical termite activity takes place inside foundations, walls, and ceilings, which is how the average problem goes undetected for at least 18 months.
Local conditions don't help. Termites are attracted to the presence of wood; however, the warm and humid conditions of a local summer only exacerbate the situation.
For trusted termite control, contact Freedom Pest Control today.
The Chelsea Pest Professionals You Need To Call With Your Bed Bug Problem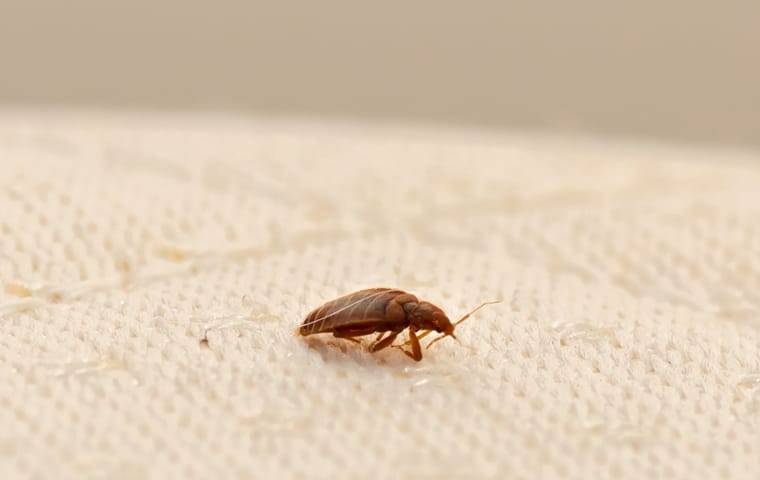 Bed bugs are a sneaky and persistent pest that can easily invade your Chelsea home completely unbeknownst to you. They gain entrance to your property by latching onto your personal belongings after being in public or they move between apartments if you live in a complex, and that's just a few ways. When these issues occur, they pose a direct threat to your health and are nearly impossible to wrangle because of their size and location.
At Freedom Pest Control, we provide reliable bed bug control for homeowners who need it. Our services begin with one of three different types of inspections that even include canine assistance. From there, we offer traditional treatments, heat applications, or a method that combines both. Either way, we offer a warranty on all of our services. We also work with homeowners on education and small steps that you can take to reduce future bed bug invasions. For more information on these services, please contact us today.
Commercial Pest Control In Chelsea
Protecting your Chelsea business from pests is of the utmost importance in order to keep operating safely. At Freedom Pest Control, we provide pest control solutions that allow this to be your reality. We have more than 25 years of experience in local pest activity and customize every treatment program that we implement. We are a QualityPro certified company, which means that we have undergone extensive training and uphold rigorous safety and environmental standards. All of our services are science-based and built around Integrated Pest Management protocols, which allows us to deal with pests both current and future. We also have board-certified entomologists on staff to further ensure our treatments. In order to make your customer experience as smooth as possible, we provide detailed reporting in our customer portal, easy scheduling and bill paying, as well as someone to answer all of your questions. To learn more about customized commercial pest control solutions, please call us today.