Reliable Pest Control In Concord, MA
The town of Concord is steeped in important American history, with its roots dating back to the Revolutionary War. There are countless sites of importance in Concord, including the Louisa May Alcott House and The Old Manse. Concord is where many families come to put down their roots because the town also offers access to excellent public schools, a cozy downtown that's lined with locally-owned eateries and boutiques, walking trails, and easy access to Boston. But even in a postcard-perfect town like Concord, pest problems happen all of the time.
At Freedom Pest Control, we have been working with local homeowners and various industries since 1994. Our reliable Middlesex County pest control was built on the principles of accountability, integrity, and honesty, and we uphold all of these values to this day. We hold certifications from QualityPro, utilize Integrated Pest Management methods, and have our own education facility where we perfect the latest innovations in pest control, all for your benefit. For more information on keeping your property pest-free, please contact us today.
Home Pest Control In Concord, MA
The thought of pests entering your Concord home is probably a scary one, and it should be. Pests like spiders, rats, ants, termites, and more all access your home many times without your knowledge or help. At Freedom Pest Control, we know that scenarios like these are all too common, which is why we provide uncompromising services to eliminate your pest pressures. Our family-owned business has been working with local homeowners since 1994 and during this time, we have built lasting relationships and results because of our dedication to safety and your success. We abide by Integrated Pest Management standards in order to customize a treatment plan to your needs. These methods are built to withstand the seasons but can also be easily adapted if necessary. For more information on protecting your home with residential pest control, call us today.
Three Things Everyone In Concord Ought To Know About Rats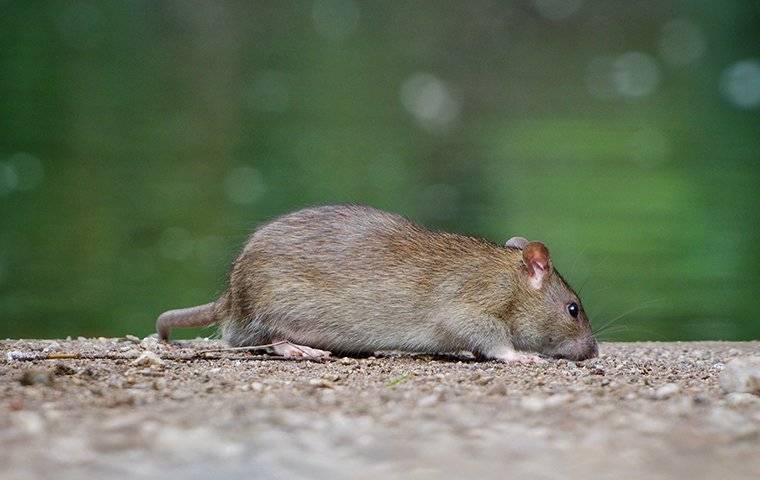 Rats are a common issue for Concord residents and there are three key things that everyone should know:
They spread illness. Rats leave behind tiny piles of feces, urine, and saliva that are all linked with salmonellosis, tularemia, leptospirosis, and hantavirus. They may also attack people, which can cause rat-bite fever.
Other pests are never far behind. Another issue that comes with rats is other pests, such as mites, fleas, and ticks, which often travel on rats due to the squalid conditions they are likely to make their home.
They can be very difficult to prevent. Rats are unlike any other pest because they are skilled climbers and often use overhanging trees or shrubs to enter properties. They can also climb roofs and sneak through sewer systems as a means of entrance.
At Freedom Pest Control, we utilize methods of exclusion and close monitoring in order to eliminate active problems and keep rats from becoming an issue. For more info on complete rat prevention and control, please contact us today.
Ant Prevention And Control Tips From Concord Exterminators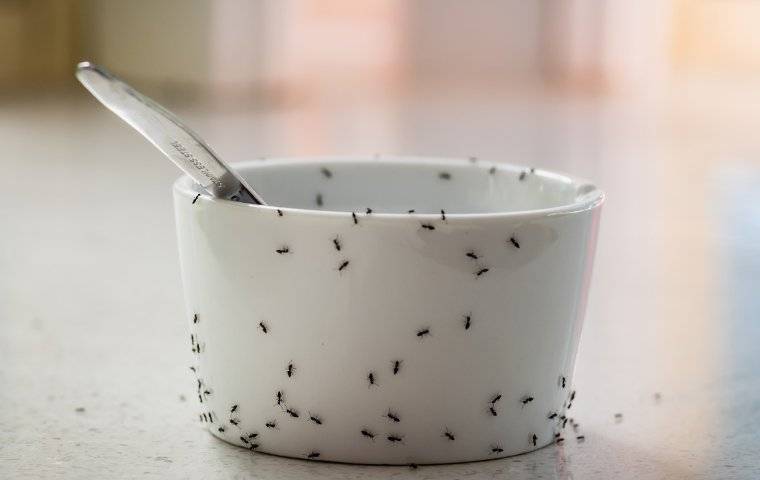 Keeping ants from becoming an issue in Concord's homes and businesses can prove very difficult because of their crafty ways. There are, however, certain steps that residents can take, which are encouraged by local exterminators. Those include:
Start by applying weatherstripping around doors with gaps. Next, ensure that all window screens are in good working order. Fill any cracks in foundations with silicone-based caulk as well.
Store all food, including leftovers and pantry items, in airtight containers.
Sweep up after crumbs and disinfect any spills of sweet substances.
Dispose of rotten fruit, meat, or vegetables in outdoor trash containers with tight-fitting lids.
Fix leaky fixtures like pipes, faucets, and gutters.
Seek professional assistance from a pest control company.
At Freedom Pest Control, we use Integrated Pest Management methods in order to eradicate ant problems and keep them from returning from season to season. This approach has been proven safe and effective, which makes it the perfect fit for local properties. For more information on ant control that lasts, please contact us today.
Commercial Pest Control In Concord, MA
At Freedom Pest Control, we provide Concord businesses with the safest and most reliable pest control services around. We have been providing local schools, restaurants, shops, warehouses, and medical facilities top-notch pest control since 1994. Our approach is centered around Integrated Pest Management, which means that we will always customize a program to fit your needs, whatever they may be. Our entire team is QualityPro certified and extensively trained in order to provide the best service at every visit. This also means that we uphold the strictest safety standards and work on education and mechanical changes over unnecessary chemical applications.
Our technicians will always thoroughly inspect your property in order to understand your current concerns, and by installing our INTRAP monitoring system and setting a maintenance schedule, we'll be able to guarantee a pest-free property without interruption. For more information on how we can customize commercial pest control for your property, please give us a call today.