Customized Pest Control In Dedham, MA
The town of Dedham is one of the greater Boston area's most sought-after suburbs for a host of reasons. Not only is this town a picturesque representation of New England, but it also has excellent public education, quirky bakeries, historic sites, ponds, parks, and both walkable streets and sprawling properties. But along with living in the area comes a seasonal change in conditions that can make way for pest problems at every turn.
At Freedom Pest Control, we provide customized Norfolk County pest control to both homeowners and businesses so that you can safely address pests no matter what the situation requires. Our company was founded in 1994, is QualityPro certified, and is constantly learning and growing. We are focused on making sure that all of our customers receive the care and support that they need, which is why we offer a pest-free guarantee, knowledgeable technicians, and flexible scheduling. For more information on our services, call us today.
Home Pest Control In Dedham, MA
The thought of pests invading your Dedham home can be a stressful one, but it's also an unfortunate reality for most homeowners. At Freedom Pest Control, we're dedicated to making sure that your home is always free from pests. We bring more than 25 years of experience and extensive training to each home that we treat. In addition to maintaining our industry's best practices, all of our services are customized to your specific needs through the use of Integrated Pest Management methods. What this means is that our services work to understand pest behavior and biology in order to get to the root cause, providing lasting relief from pests.
By enrolling in our Gold Protection Membership Plan, we'll be able to offer service on an ongoing basis so that you never have to worry about pests. We are equipped to treat pests like termites, mosquitoes, rodents, cockroaches, ants, spiders, and more, all with our service guarantee. For more information on residential pest control, call us today.
Little-Known Ways Mice Can Sneak Into Your Dedham Home
Mice are small masters of mischief and can enter your Dedham home without you even being aware. One of the most common ways that they gain access to homes is through openings as small as the size of your pinky finger. Sometimes it's as simple as having gaps around doors and windows or crevices in your foundation. Other times, mice may find themselves walking through open garages, doors, or windows. Mice can invade packages that have been sitting on your stoop or fit through an opening in your bulkhead. They can also slip through drainage pipes that are not properly fitted. For more information on mouse prevention and control, contact Freedom Pest Control today.
What Can I Do About Stinging Insects Around My Dedham Home?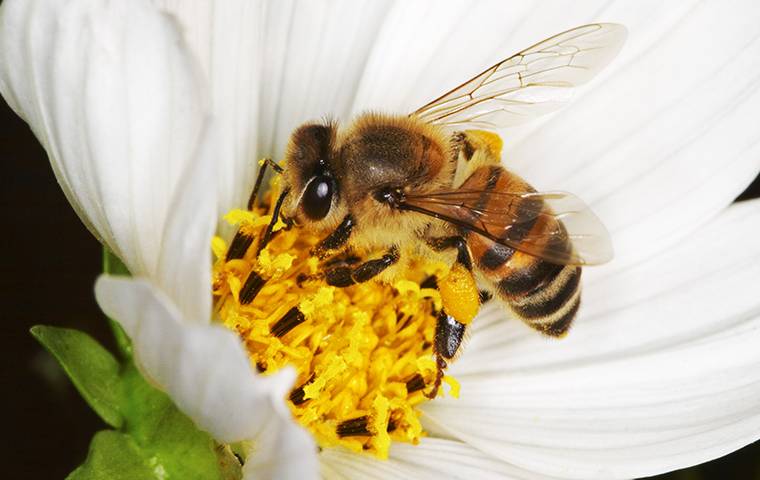 The stinging insects that loiter around your Dedham home have the power to make your summer a very dangerous one. While specific behavioral tendencies differ from species to species, most stinging insects, like wasps and hornets, are very territorial and very aggressive, which leads them to sting people repeatedly and as a group. Bees also spook easily, which can cause them to swarm.
In order to limit the number of stinging insects around your property, you should always start by storing your garbage securely and covering any food that might be set out during a gathering. It's also helpful to dispose of any rotting fruit that may have fallen from trees or that is wilting in your garden. Limiting the use of scented personal hygiene products may also prove helpful, as is avoiding bold prints on clothing. However, the best way to address stinging insects is with professional help. By working with a pro, you'll benefit from the safe removal of any nests, and professional treatments will make your property less appealing to these pests. For more information on stinging insect removal, contact Freedom Pest Control today.
Commercial Pest Control In Dedham, MA
At Freedom Pest Control, we are the team that Dedham businesses call whether they're looking for a solution to an active pest issue or wish to take steps toward preventing one. We're the trusted name in pest control not only because we have more than 25 years of experience but because we care about our customers and constantly work to build lasting relationships. Everything that we do is guided by our belief in integrity, honesty, and accountability.
We are a QualityPro certified company and we adhere to Integrated Pest Management methods of treatment. This will benefit your business by both eliminating active concerns while implementing systems to prevent future issues. We focus our work on mechanical controls and use safe pesticides judiciously. We'll also install the INTRAP monitoring system and return for maintenance on a recurring basis. With this combination, we're able to closely track the progress of our treatments and make any adaptations that are necessary to guarantee a pest-free working environment. For more information on our commercial pest control offerings, call us today.