Professional Pest Control For East Hampstead, NH Properties
Nestled just 45 miles away from Boston, you'll find the lovely community of East Hampstead, which boasts a healthy blend of residential and commercial properties. Even better, the people enjoy some of nature's idyllic beauty while enjoying the benefits of an urban area for complete living.
Unfortunately, pests also love living in East Hampstead, which can put a damper on people's lives. For this reason, ongoing pest control services are often necessary. Our locally owned and operated pest control company is the only stop you need to make when you need the best protection available.
We only use the most advanced pest technologies along with environmentally sustainable practices for guaranteed results that keep you and others safe. If you want pest control done with integrity, collaboration, and innovation, then reach out to the team at Freedom Pest Control. Contact us today to get started and become pest-free in no time!
Home Pest Control In East Hampstead, NH
Your home should feel like a safe place for you and your loved ones, which is impossible when pests invade. Pests bring property damage, potential threats to your wellbeing, and possible disease transmission.
As such, it's always worth the investment to pursue residential pest control services from trained professionals. Our team uses IPM strategies to assess and eliminate today's pest problems while doing what's needed to keep you protected from future infestations.
With more than 25 years of industry experience, we have you covered no matter the pest problems you're facing. Reach out to us today to learn more about our Gold Protection Plan and what we can do for you going forward.
The Problem With Rats Around Your East Hampstead Property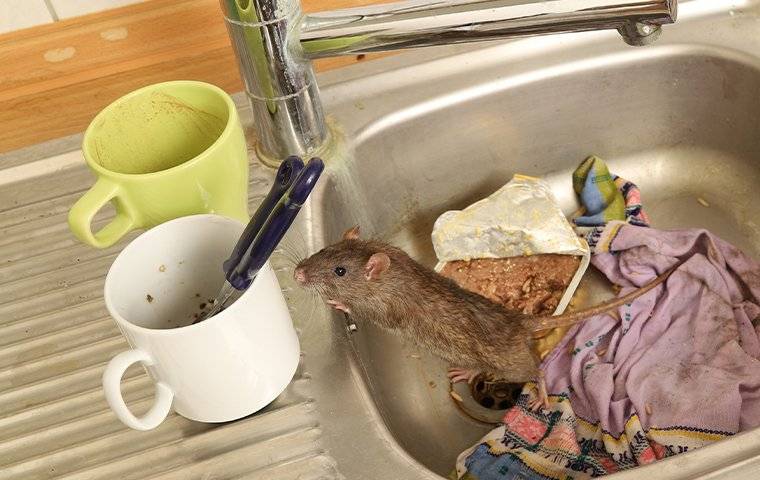 You already know that rats are unwelcome on your East Hampstead property, but do you know exactly what problems they bring when they invade? Rats pose several problems such as:
Unsanitary: Rats are known to transmit diseases and contaminate different surfaces and food items.
Disease transmission: Rats carry different pathogens along with fleas and ticks that also carry illnesses, making it easy for disease transmission to occur.
Property damage: Thanks to their long teeth, claws, and need to chew, rats are more than capable of damaging your property, which can lead to costly repairs over time.
Since rats reproduce rapidly and are excellent at hiding, DIY control measures are less than effective in the long run. For this reason, you need professional rodent control to eliminate the problem and keep it from happening again.
If you've observed or suspect a rat infestation, then reach out to Freedom Pest Control today to learn more about our rat control programs and take back control of your property.
Why Do I Have Mice In My East Hampstead Home?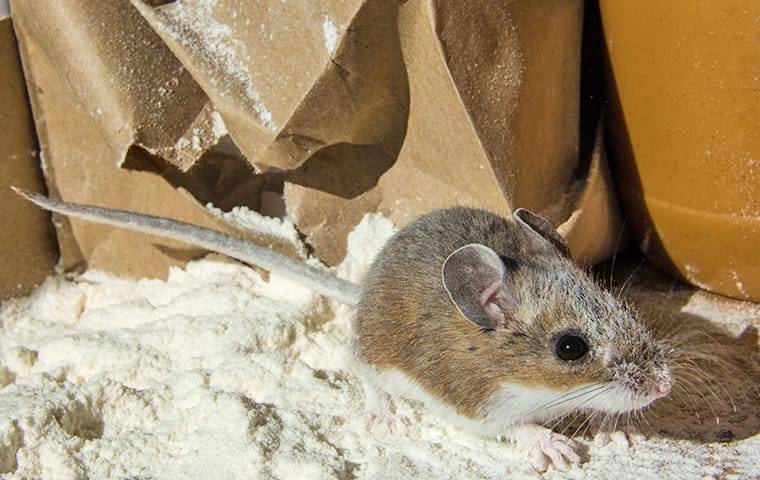 Mice are small rodents that are similar yet different from rats. More importantly, they are one of the most invasive pests in existence. This is thanks to their reliance on humans to survive since we provide their food, water, and shelter.
The good news is that you can keep this from happening in your home by understanding why they come inside. The most common reasons are:
Food access: Once mice realize there are crumbs, food that hasn't been put away, and other food sources around, they're all too happy to move in and take over.
Water access: If you have a leaking pipe, standing water, open toilet lid, or other sources of accessible water around, then you run the risk of an invasion.
Entry points: Holes, cracks, crevices, and gaps are all points of entry for mice, which is why it's vital to keep them sealed up to remain protected.
Hiding places: Large amounts of clutter and a general lack of housekeeping is hugely inviting to mice, which means you'll need to vacuum, dust, and pick up more than you already do if you're facing a problem.
Thanks to their rapid reproduction and potential for disease transmission, it's always best to seek professional mouse control services to eliminate your mice problems. Contact Freedom Pest Control today to get started and enjoy a rodent-free home in no time!
Commercial Pest Control In East Hampstead, NH
When pests invade your business, you face problems you aren't prepared for, such as negative reviews, damaged inventory, sick customers, and more if you don't act quickly enough. Fortunately, with commercial pest control services, you and your team can easily maintain control so you can focus on what matters most for your business.
We specialize in providing a customized treatment designed with your needs and business type in mind for the smoothest process possible. What you get when you partner with us includes but isn't limited to:
INTRAP (Intelligent Real-Time Alert Program).
State-of-the-art intelligence program.
Facility monitoring.
A responsive and predictive system.
If you're ready to experience a pest-free business again, then reach out to Freedom Pest Control today to discuss your commercial pest control options and "let us get them before they get you!"