Professional Pest Control For East Kingston, NH Properties
With a location in the beautiful Rockingham County, East Kingston is a rural community that offers small-town charm and plenty of examples showcasing nature's beauty. Despite its peaceful setting, this community struggles with pest problems from time to time as any rural community does. As such, ongoing pest control services are often necessary.
Since 1994, our team has strived to provide the best pest protection available for the people of East Kingston and the surrounding area. To accomplish this, we focus on unmatched customer service, environmentally sustainable practices, and advanced pest technologies for guaranteed results every time.
With a commitment to integrity, collaboration, and innovation, you can count on the team at Freedom Pest Control to have you covered. Contact us today to get started on becoming pest-free again!
Home Pest Control In East Kingston, NH
When you go home after a long day, you expect to feel happy and at ease while kicking back in your favorite spot. When pests invade, you end up feeling worried about problems like property damage or disease transmission. Fortunately, you don't have to worry any longer when you use residential pest control services from trained professionals.
Over more than 25 years, we've honed our process to perfection. This is why we focus on providing tailored solutions centered on strategies connected to Integrated Pest Management (IPM). No matter what pest problems you're facing, you can count on us to eliminate them quickly and effectively.
Reach out to the team at Freedom Pest Control today to learn more about our residential pest control services and take back control of your home!
How To Tell If There Are Termites In Your East Kingston, New Hampshire Home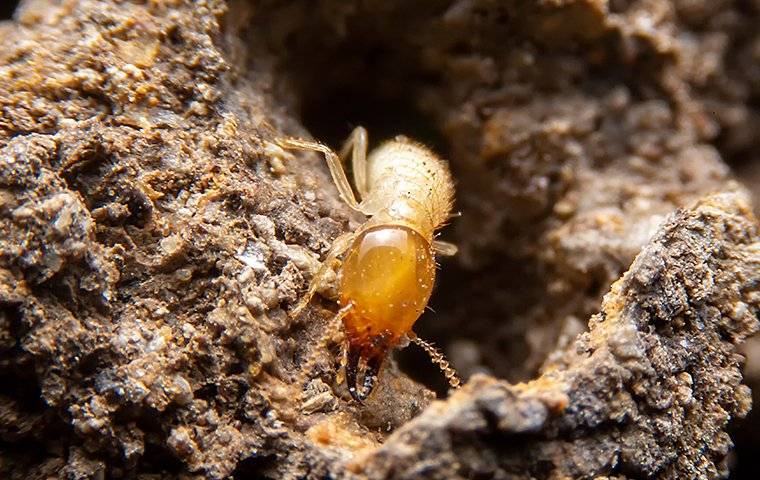 Termite infestations are bad news for any homeowner, thanks to the amount of property damage they cause given enough time and a large enough colony. That's why the key to minimizing the impact of an infestation lies in telling when you have termites sooner rather than later. Some ways to know if you have termites include but aren't limited to:
Bubbling or peeling paint on the walls.
Ceilings that are buckling.
Wood that sounds hollow when tapped.
Mud tubes along your foundation.
Termite swarms.
White ants in nearby soil (actually termites).
Discarded wings near doors and windows.
Frass.
If you've observed or noticed any of these signs of termite activity, then reach out to Freedom Pest Control immediately. We'll happily come out to get started on providing year-round termite control and prevention services. Contact us today to become termite-free in no time!
Why Stinging Insects Near East Kingston Homes Require Professional Help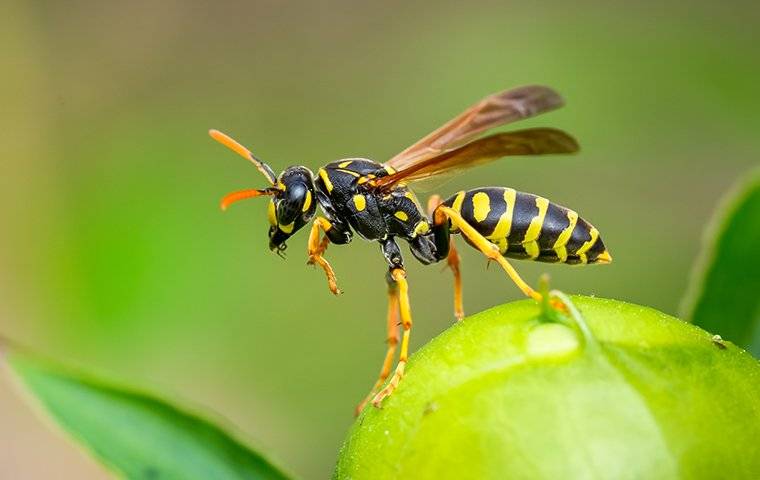 Nothing ruins a fun day outside more than facing the threat of stinging insects flitting around your property.
While most stings aren't severe, some people are allergic, and no one responds well to multiple stings. Plus, they hurt regardless of your allergy level, making it a priority to get rid of them as soon as possible. Fortunately, there are some things you can do to help minimize the impact of an infestation:
Plant flowers and other plants that repel stinging insects.
Practice proper food and trash management.
Don't wear bright colors.
Avoid certain colognes and perfumes.
Avoid their nests.
Unfortunately, these methods are temporary or less than fully effective at best. For the best protection, you need professional help, which brings the following benefits:
Complete elimination.
Keeps you safe from angry stinging insects.
Less time and money spent in the long run.
Professionals can also check for other pests while treating for stinging insects.
Professionals know how to get results without harming the ecosystem.
If you're ready to say goodbye to stinging insects, then reach out to the team at Freedom Pest Control to discuss your stinging insect control options. Contact us to set up your initial inspection, and we'll have you pest-free in no time!
Commercial Pest Control In East Kingston, NH
When pest infestations occur at your place of business, you end up with upset customers, stressed-out employees, and possibly more severe problems like code violations and shutting your doors. With commercial pest control services in place, those negatives won't happen to you.
We focus on providing customized treatment centered on your needs and business type for unmatched solutions that deliver guaranteed results every single time. We also offer commercial INTRAP services that include:
INTRAP (Intelligent Real-Time Alert Program).
State-of-the-art intelligence program.
Facility monitoring.
Responsive and predictive responses.
Don't let your business suffer a moment longer than necessary from unwelcome pests. Reach out to Freedom Pest Control to learn more about your commercial pest control options and "let us get them before they get you!"