Professional Pest Control For Essex, MA Properties
The seaside town of Essex is an idyllic old New England port town and historic hub. In addition to its location on Ipswitch Bay, Essex is home to seafood restaurants, stables, sculpture operations, local jewelers, beaches, good schools, and a scenic backdrop. Residents can be to Boston in under an hour, which makes Essex feel like an escape. But as is with many northern states, seasonal conditions usually lead to a steady flow of pest problems.
At Freedom Pest Control, we provide reliable Essex County pest control so that you don't have to worry about a thing. We have been providing homes and businesses with answers to pest issues since 1994 and we continue to innovate to this day. Everything that we do is guided by collaboration, integrity, honesty, and accountability, which is why we guarantee all of our work and adhere to Integrated Pest Management methods. For more information on our services, please contact us today.
Home Pest Control In Essex, MA
At Freedom Pest Control, we are ready and equipped to help Essex homeowners work through their most challenging pest problems. Our company has been providing pest control solutions since 1994 and we continue to act with honesty and integrity to this day. Each of our technicians is highly skilled and knowledgeable in order to walk you through the process and further reduce your stress. We perform thorough property inspections and develop fully customized pest control programs that are based in Integrated Pest Management. This means that we will always follow the safest, ecosystem-forward approach that minimizes the use of any chemicals.
Our methods also allow us to tackle a wide range of pests that include centipedes, spiders, rodents, stinging insects, termites, and more. In addition to our top-notch services, we also make sure to provide our customers with a seamless experience as well that includes a pest-free guarantee, flexible scheduling, and reliable support. To learn more about our customizable residential pest control programs, contact us today.
A Helpful Guide To Termite Prevention For Essex Property Owners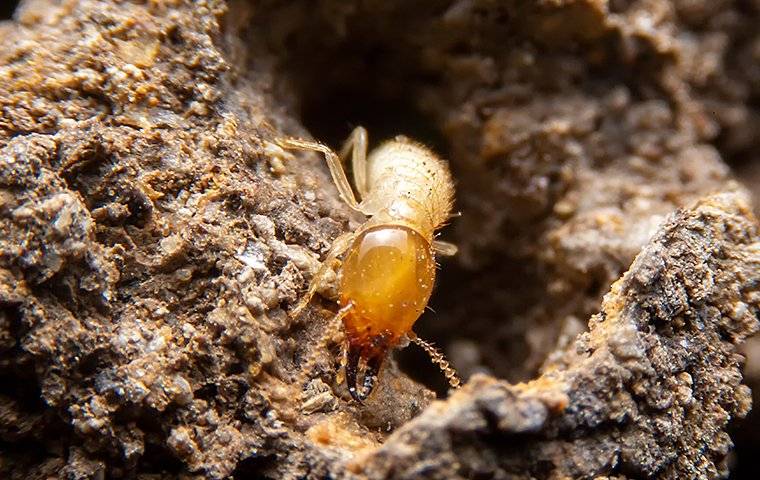 Termites are one of the most damaging pests that Essex property owners might encounter and working toward prevention is one of the best steps that people can take.
Some of the best tips to follow include:
Redirect condensation instead of letting it collect outside of a building.
Remove all leaf piles, woodpiles, tree branches, hedge trimmings, and other debris from the yard.
Seal up cracks and crevices around a foundation.
Don't ignore water damage and check for leaky fixtures on a routine basis.
Avoid wood-to-foundation contact.
Create an 18-inch barrier between mulch and foundations.
Seek help from a pest control professional.
Termites are attracted to properties simply because they contain wood, which makes preventing them a tall task. At Freedom Pest Control, our termite prevention is unlike any other. Not only do we provide pre-construction treatments and Wood-Destroying Insect Reports, but we also implement the Sentricon® System with Always Active™ for ongoing protection. To learn more about our termite services, contact us today.
Keeping Essex, Massachusetts Homes Cockroach-Free In 2022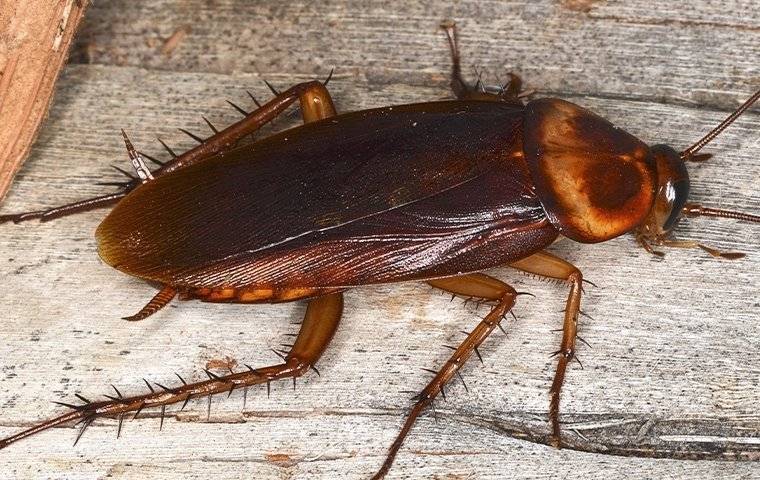 Cockroaches infiltrate Essex homes because of the amount of moisture and food residue they produce. They can spread harmful pathogens that lead to E. coli infections, diarrhea, and gastroenteritis while also being very tricky to eliminate because of their rapid reproductive schedules. At Freedom Pest Control, we help stomp out cockroach problems the safe way.
Our methods are built around Integrated Pest Management and come with a guarantee. These services address both interiors and exteriors with a focus on structural change and the limited use of safe chemicals. We use tools like gel baits and traps to specifically target cockroaches while also providing homeowners with education on the small simple steps that can prevent future issues. By enrolling in our Gold Protection Membership Plan, you'll receive a customized full treatment program to protect you from cockroaches without interruption. For more information on cockroach prevention, please call us today.
Commercial Pest Control In Essex, MA
Pest problems can leave your Essex business property in shambles. Whether that entails termite damage or health risks from cockroaches, the safest and most effective way to address these issues is with professional help from Freedom Pest Control. Our company has been working with local industries since 1994 and during this time we have created protocols that deliver maximum results while making your life easier. All of our technicians are highly trained and ready to answer all of your questions. We are a QualityPro certified company, which means that everything we do abides by very strict best practices
During our inspection process, we look to determine conducive conditions as well as current pest activity. Then, we implement Integrated Pest Management methods that eliminate pests and prevent them in the future. We also install the INTRAP system for monitoring between visits. For more information on our commercial pest control services, please contact us today.