Comprehensive ​​Pest Control In Everett, MA
The suburban-style city of Everett sits along the Mystic River and has Boston on the horizon. It's the close proximity to the capital and the high quality of life that make Everett such a desirable place for both commuting professionals and families. Everett is home to renowned breweries and bars, community-oriented parks, locally-owned butcher shops, and craft coffee shops. But with typical New England seasons and a large population, pest problems can develop at any time.
At Freedom Pest Control, it's our mission to deliver comprehensive Middlesex County pest control solutions that are customized to your needs. That means whether you're looking to eliminate an active problem or prevent future danger, we can help. We are a locally-owned team with more than 25 years of experience treating area properties and a state-of-the-art facility where we develop and test new methods of pest control. At Freedom Pest Control, we make your satisfaction our priority and we look forward to working with you. For more information on our services please contact us today.
Home Pest Control In Everett, MA
At Freedom Pest Control, we provide Everett homeowners with pest control services that can either get rid of current pest pressures, prevent future outbreaks, or both! We have been servicing the local area since 1994 and during the last three decades, we have made it our goal to always provide time-sensitive service that is also caring and compassionate. Our team is made up of pest control specialists who are familiar with local pests, so we understand the importance of these services firsthand.
We hold a certification from QualityPro so you can rest assured that we always perform best practices while treating your home and that all of our work is environmentally sustainable. All of our treatments can be customized to your precise needs and they follow Integrated Pest Management methods, which means that they focus on longevity and structural changes, while thoughtfully applying products only where they're needed. For more information on protecting your household with residential pest control in Everett, contact us today.
An Informative Look At The Rats In Everett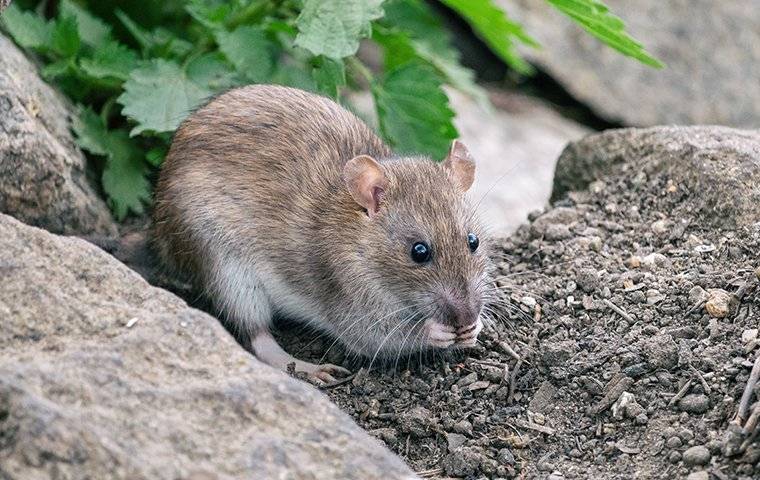 Simply thinking of rats is enough to send Everett residents' spines shivering. Rats are a difficult pest for homeowners to prevent because they have countless ways of invading the home. Some species use rooflines while others crawl through the sewers or sneak through unimaginably small openings. Rodents enter properties because they are looking for safe and stable shelter, as well as an ample food and water supply. Many homes provide these features whether people are aware of them or not.
Once inside, rats have the ability to spread dangerous parasites like fleas and ticks because they are common hosts for them. Many times, homeowners develop these types of infestations and don't know that they also have rats living in their walls. In order to access walls, they chew to create openings, which can also damage insulation. Additionally, rats do not fear people so they may attack, which can lead to rat-bite fever. They also leave behind feces that can cause tularemia and leptospirosis.
For complete rat control in Everett, contact Freedom Pest Control today.
Three Signs You May Have A Termite Problem On Your Everett Property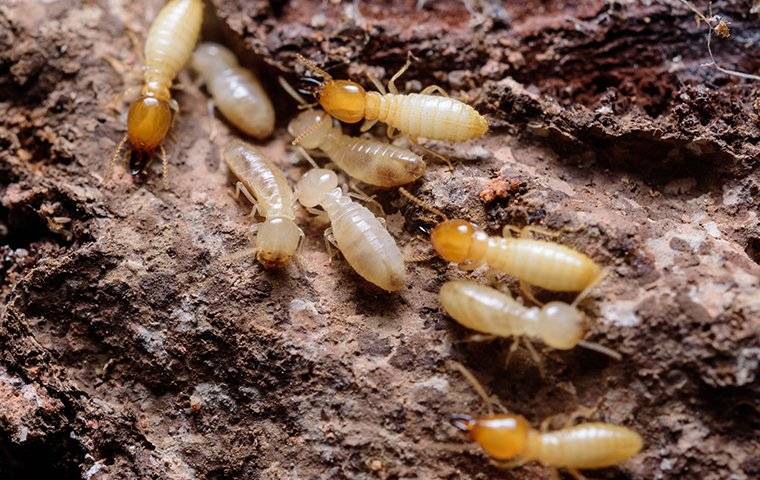 Termites are one of the most costly pests that you could potentially encounter on your Everett property and they are also one of the sneakiest. Their main priority is to access wood that they spend all day eating away at. Termites do not stop eating wood once they've created a colony. And while these types of issues usually don't get noticed for well over a year, they create some not-so-subtle signs of their presence. Three signs that indicate you may be dealing with termites include:
Damage to wood: This may look like blistering but it can also mean sinking floors or door frames that have a shredded appearance due to mazes.
Aesthetic issues: Many times property owners with termites notice peeling wallpaper and paint that might seem like an aging property when really it's an indication of what's happening inside of walls.
Other property damage: Termite activity can also lead to sinking ceilings, hollow walls, and sinking foundations.
For the ultimate termite control in Everett, contact Freedom Pest Control today.
Commercial Pest Control In Everett, MA
Pests are a reality of running your Everett business simply due to the amount of traffic you see and the environmental conditions that surround you. At Freedom Pest Control, we have more than 25 years of experience addressing these issues directly. We are proud to be a locally-owned and operated company that meets the needs of our community. All of our technicians are thoroughly trained and have an extensive background in the industry. We are also QualityPro certified and adhere to Integrated Pest Management standards in everything that we do. What this means for your business is discreet, knowledgeable service that limits the use of chemicals and creates long-term solutions so that you don't have to be constantly worried about when your next pest problem is going to happen. We customize each treatment plan we implement and all of our customers also benefit from our INTRAP monitoring system and our online portal. For more information on our commercial pest control services in Everett, please contact us today.