Quality Pest Control Solutions For Georgetown, MA Home & Business Owners
Incorporated in 1838, the small suburb of Georgetown, MA, is a quaint community with a lot of spirit. We're only about 25 miles from Boston, and our small-town feel gives us big-time allure. Unfortunately, we're luring in more than people. Pests are greatly drawn to properties here in Georgetown, exposing local home and business owners to the nightmare of pest infestation. The best way to protect yourself from the dangers of pest infestation is to call on a team of experienced pest professionals.
Welcome to Freedom Pest Control. For more than 25 years, Tom Drapeau and our team of licensed pest technicians have provided the best residential and commercial pest solutions in the area. Since 1994, we've been servicing homes and businesses across Essex County and the surrounding areas, bringing property owners thorough protection from a long list of common area pests. Some of the pest intruders we deal with on a regular basis include ants, mice, stinging insects, seasonal invaders, spiders, cockroaches, bed bugs, termites, and wildlife. Whatever pest problem you're facing, you're not in it alone. We've got your back. Call Freedom Pest Control today to get started.
Home Pest Control In Georgetown, MA
We are dedicated to protecting Georgetown homeowners from pest infestations. If you want to effectively guard your house and your family from the dangers of infestation, you've come to the right place. Our residential pest control process includes:
Detect conducive conditions and pest activity .

Determine correct treatment plan.

Use IPM (Integrated Pest Management) best practices.

Treat pests with the least toxic treatments possible.

Re-inspections to determine how treatments are working and what needs to be done next.
We've serviced over 900 homes in the area, working with homeowners to customize pest control solutions that work for their property and their loved ones. From start to finish, we're with you every step of the way. Contact us for a complimentary service estimate. We look forward to your call.
Georgetown's Solution To Termite Control Problems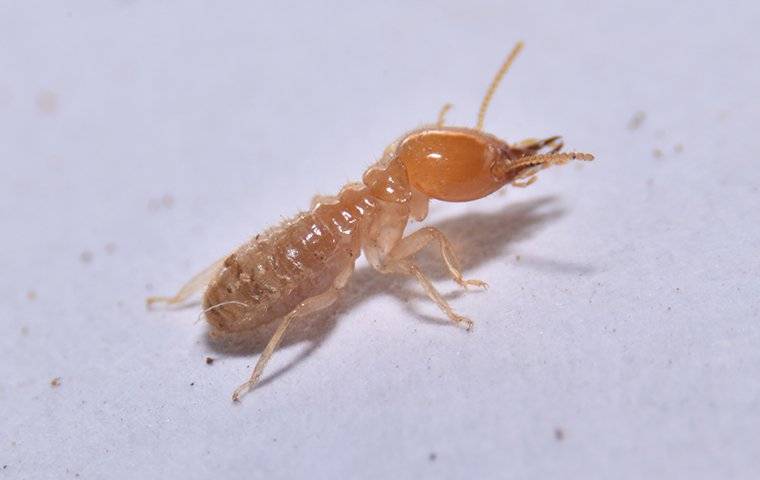 Here in Georgetown, there are beautiful properties at every turn. Unfortunately, termites are hugely threatening to local homes and businesses, and it's important for all property owners to understand the detrimental consequences of termite activity. That way you'll see why diligently preventing them is so crucial.
Termites are wood-eating pests that are capable of causing large-scale structural damage, jeopardizing the safety of everyone inside the building. They can destroy the construction over time, costing U.S. property owners billions of dollars in repairs every single year.
If you want to do everything you can to reduce your chances of experiencing termite activity, there are some things you can do. Start by eliminating sources of excess moisture, as well as rotting or damaged wood. Make sure to store wood piles far away from the structure and inspect all wood before bringing it onto your property; also, avoid any wood-to-soil contact. Use weather stripping for doors and windows and seal up cracks and crevices around the foundation.
Taking action will give you a head start in protecting your Georgetown property from termite damage, but still, no protection is ever as effective as that of the pest professionals. For guaranteed termite control and prevention solutions, reach out to the team at Freedom Pest Control. You can count on us to keep you safe and protected from termites all year long.
What Is The Best Ant Prevention Method In Georgetown?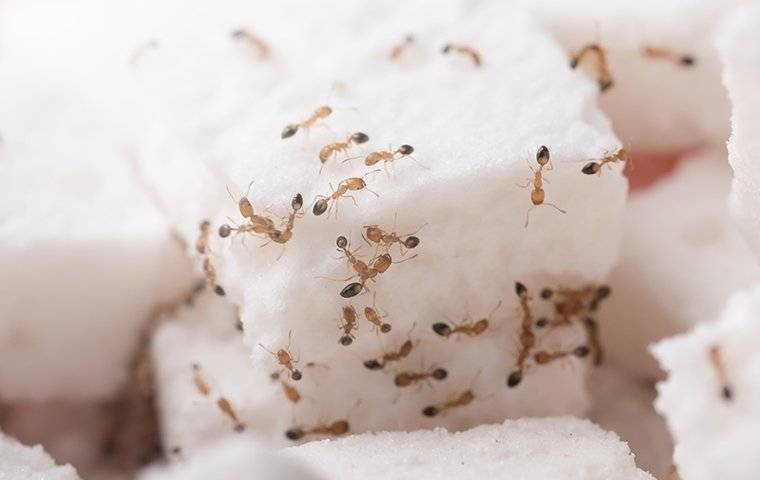 When it comes to preventing ants around your Georgetown property, practicing proper sanitation can go a long way. Something to remember is to maintain a high level of cleanliness around your home or business. This can include promptly wiping up spills and crumbs, keeping food stored away in tightly sealed containers, and cleaning up counters, sticky jars, and residue.
Another way to prevent ants around your property is to be sure and put away all food, storing it properly in sealed plastic containers. Also, block off entry points and seal cracks and crevices around the foundation. Something else to remember is to trim branches, trees, and bushes, and direct them away from the structure to prevent access.
These suggestions give you a great place to start in your ant prevention efforts, but the most reliable way to protect your property from ants is to seek professional help. Call Freedom Pest Control today to learn more about our effective ant control and prevention services in Georgetown, and we will schedule your initial inspection right away. We look forward to bringing you the ant-free conditions you deserve.
Commercial Pest Control In Georgetown, MA
To protect your Georgetown business from pest infestations, there's only one way to go: ongoing services from the pest professions. We've serviced more than 450 businesses, including food storage industries, schools, universities, restaurants, offices, multi-unit apartments, food processing plants, and hospitality facilities.
Our philosophy is to inspire and educate our employees through a commitment to individual development for all team members. We value individual growth and developing relationships so that our team can perform at its highest capacity. At the end of the day, it is our job to bring you the absolute best pest control solutions around, and we make sure to deliver quality every time. Whatever kind of business you own, it's important to address your commercial pest control needs. Get in touch with Freedom Pest Control to get your free, no obligation quote.