Environmentally-Friendly Pest Control In Groveland, MA
Groveland is a small town nestled in an aptly-named part of the state that is lush with greenery, farms, and other pastoral sights. Residents here experience a quaint life filled with river-view bike paths, music lessons for children, and iconic watering holes. But the day-to-day in this New England town isn't perfect, with pest problems developing during every changing season. At Freedom Pest Control, we understand the pest problems that our neighbors face, and we have a duty to treat them thoughtfully. We design our environmentally-friendly Essex County pest control around the principles of Integrated Pest Management, which means that we provide education for all of our customers and focus on structural and habit changes to deliver long-lasting results. With over 25 years of experience, we know how important getting rid of pests is and doing so in a timely manner. Contact us today if you have any concerns about protecting your property from pests.
Residential Pest Control In Groveland
At Freedom Pest Control, we have been providing Groveland homes with timely and effective pest control solutions for over 25 years because we know how precarious these scenarios can feel. As a QualityPro-certified company, we make safety the top priority in everything we do. We also have a state-of-the-art facility where we test our environmentally-friendly services before putting them to work in your home. For the homeowner who's looking to take an active stance against pests, we offer our Gold Protection Membership Plan, which offers year-round treatments and special attention. We also offer targeted solutions for pests, including mosquitoes and termites.
If you're concerned about the pests around your home, please contact us today for more information on our residential pest control services in Groveland.
Ant Control Tips For Your Groveland, Massachusetts Home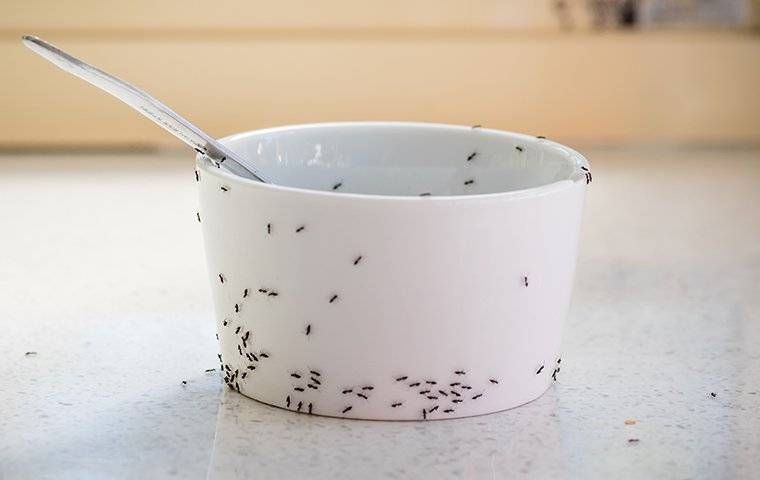 Developing an ant problem in your Groveland home is almost unavoidable, but that doesn't have to be the case. Try these tips to keep these pesky invaders away:
Start by addressing any crevices that you notice in your foundation. You may use silicone-based caulk or liquid foam for this process.
Make sure that all window screens are in good working order and replace any that are worn. Additionally, insert door sweeps to fall doors that need them and apply weather stripping if your doors and windows are loose.
Take a hard look at your kitchen and assess how you treat food items. Are there crumbs on the floor? Sweep them. Do you notice any sticky spots from leftover spills? Clean them thoroughly. You'll also want to take out the trash regularly and place it in containers with tight-fitting lids.
Fix any leaky downspouts or other plumbing fixtures, and make sure that you always shut off faucets completely.
Bring in a pest control professional for additional help keeping ants out of your home.
For professional assistance with ant control in Groveland, please contact Freedom Pest Control today.
What Every Groveland Property Owner Needs To Know About Rat Control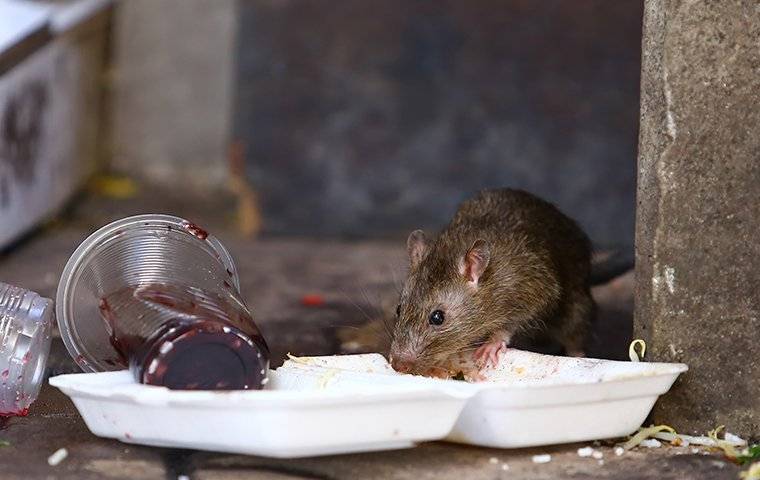 Rats are one of the most hazardous pests that can find their way to Groveland properties. Property owners should be aware that the species of rat may influence their ability to enter a home or place of business. There are rats that utilize sewers, and there are rats that climb trees and scurry along roofs as a means of entrance. This characteristic makes preventing rats far more complicated than one might think. Property owners should know that they may be attracting rats without their knowledge. These animals seek food, water, and protection from the elements, all of which they can easily find in homes, restaurants, or office buildings. Allowing crumbs to accumulate or having dark and moist storage areas is enough to make rats feel safe. They are a worthy opponent for anyone, and property owners should treat them very carefully.
For more information on rat control in Groveland and to receive professional guidance, or to request a free estimate, contact Freedom Pest Control today.
Commercial Pest Control In Groveland
As a Groveland business, one of the most significant issues you might encounter is a pest infestation. When that happens, look no further than Freedom Pest Control. We have over 25 years of experience working with local businesses to correct active pest issues and implement strategies to prevent future problems. We are a QualityPro-certified team of pest experts that follow the method of Integrated Pest Management. What this means for your business is that we will continue to tailor our services to your needs, focusing on sustainability and creating reliable, long-lasting results. To deliver the best possible service, we also install our cutting-edge INSTRAP monitoring system and provide access to an online portal where we store all of our reporting, invoices, and other helpful information that your team can utilize.
For more information on our Groveland commercial pest control offerings, contact us today.