Professional Pest Control For Hampton Beach, NH Properties
A popular resort town known for its beaches and fishing options, Hampton Beach is one of the most popular Atlantic Coast destinations in the state. But coastal communities, especially ones that attract visitors from all over, can easily fall victim to pest populations. Only by taking a proactive approach, by working on prevention methods before pests are noticeable, can local property owners hope to avoid the serious damage and health concerns that pests pose. Partner with Freedom Pest Control today to learn how we can help.
Home Pest Control In Hampton Beach, NH
The trick to keeping pests out of your home is to not assume that they won't be a problem. All human properties attract pests because all human properties have food, water, and shelter that they can utilize. That's why residential pest control is an important product to invest your time and money in. With Freedom Pest Control, you know you'll always get safe and effective methods. Here's what to expect from our services:
Inspection: Our technicians start by thoroughly inspecting your property for signs of pest activity or factors that might attract them. This helps us formulate a control plan that matches your property.
Treatment: Once we've come up with a plan that meets your schedule and budget, we get to work implementing it. Our treatments range from general pest control to targeted solutions for specific concerns.
Follow-up: We don't just move on after we've completed your treatments. We check back with you a few weeks later to make sure pests are no longer a concern.
Turn to Freedom Pest Control for residential pest control in Hampton Beach today.
A Guide To Keeping Ants Out Of Your Hampton Beach Home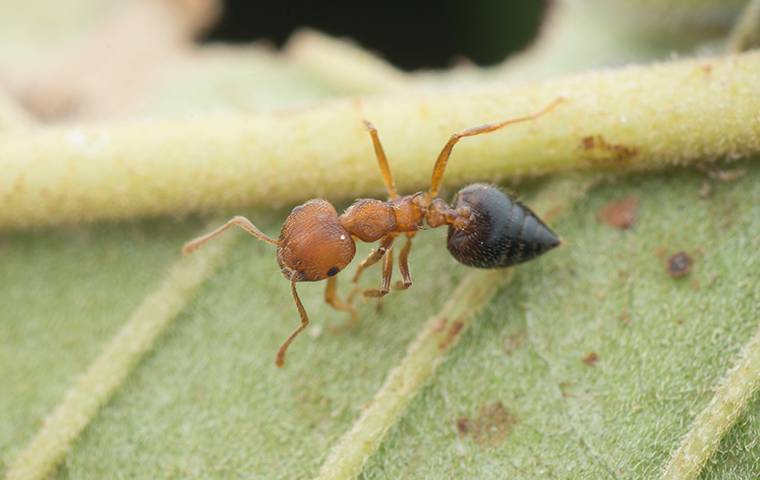 Ants are some of the ultimate home invaders. They are tiny, so they can fit in through all kinds of access points, and they form colonies that can number in the thousands. Plus, they are attracted by the food that can be found in abundance inside of each and every home. That's why Hampton Beach homeowners looking for ant control really need to focus on the ways that ants are drawn to their property in the first place. Here are some steps you should take:
Food Storage: Ants can detect food anywhere in a home thanks to their antennae, which can sense the chemical traces of food. That means proper food storage and deep clean-up are both necessary.
Moisture Control: Ants are also able to detect moisture, so proper ventilation, plumbing, and drainage are all important maintenance steps.
Crack Sealing: Since they are such tiny invaders, ants can fit through cracks or holes that other pests can't. You should regularly check for and fix any faults you find.
For ant control in Hampton Beach that will actually eliminate the problem and protect you from future infestations, contact Freedom Pest Control today.
How To Tell If Your Hampton Beach Property Has A Termite Problem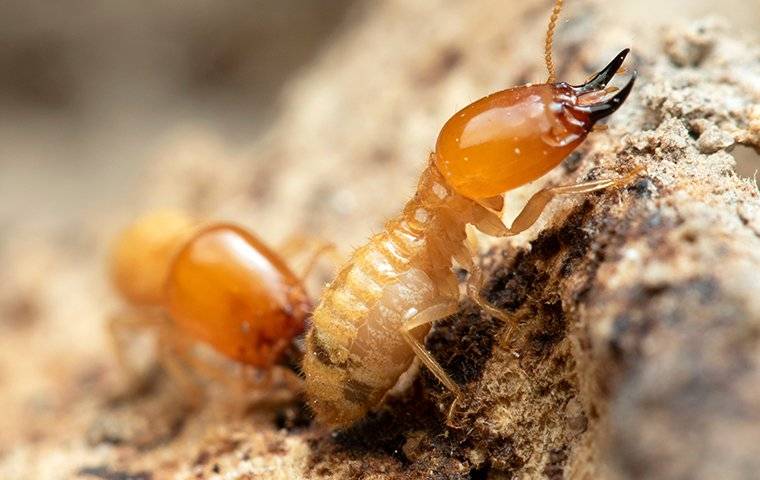 Termites are some of the most destructive and dangerous pests around. The damage they cause can lead to serious structural concerns and they tend to come from below the ground, where people don't notice their populations until it's too late. This is why termite inspections are so important. Only the experts can spot all of the following types of signs that termites are active around your property:
Damage: Termite damage is often subtle… until it isn't. Termites can chew away at structural woods for weeks and then the surface woods begin to buckle and alter.
Windows & Doors: Because of the damage that happens to the walls and frames around your doors and windows, termite damage can even cause them not to close or open properly.
Holes & Mounds: Termite populations tend to come from outside your structure, and experts can spot the holes or mounds that indicate a termite colony.
Don't risk termite damage accumulating, contact Freedom Pest Control today to get a termite inspection that you can trust.
Commercial Pest Control In Hampton Beach, NH
Nothing can hurt a business' reputation quite like a pest infestation. Nasty bugs or other kinds of critters can frighten customers and make them think your property is dirty and mismanaged. Plus, pests can carry diseases and lead to property damage that harms your workforce and leads to expensive repairs. That's why the cost of proper commercial pest control is one of the smartest investments you can make as a local business owner. Here are the kinds of businesses Freedom Pest Control can help:
Restaurants: The foodservice industry is one that's at the highest risk of pests, so restaurants and bars especially need commercial pest control.
Offices: Even offices have employees who eat lunches, make messes and contribute to factors that attract pests.
Warehouses: Even warehouses that aren't used to store food can be a target for pest populations, which will nest inside of all kinds of containers.
Keep pests out of your Hampton Beach business with the effective services of Freedom Pest Control.