Professional Pest Control For Hampton Falls, NH Properties
Situated along the Atlantic Ocean, the small town of Hampton Falls is home to a scenic slice of New Hampshire's limited and desirable coastal access. The area is primarily residential and sees an influx in population during the summer months, when people come for vacation and adventure. Hampton Falls' climate is standard New England fare with four seasons: a mild fall and spring, a brisk and snowy winter, along with a warm and humid summer. These conditions are ideal for people who enjoy seasonality, but that also means that there's something for pests during every season.
Freedom Pest Control is dedicated to ensuring that the businesses and homes of Hampton Falls remain pest-free no matter the time of year. Our two main areas of expertise are our science-based, effective, and safe approach to pest removal, and our unparalleled customer service. We are locally-based, which means that we know what our neighbors need and that we're well acquainted with the conditions that you as a property owner may be facing.
Contact us today for all of your pest control needs, and keep your property safe.
Home Pest Control In Hampton Falls, NH
At Freedom Pest Control, we believe that Hampton Falls homeowners have the right to be free from pests of all kinds, 365 days a year. That's why we provide the highest quality of pest control services and treatments. Everything we do is evidence-based and proven effective, and our team of technicians are highly trained and completely ready to service all of your home pest control needs, no matter what they are. Whether you're in a moment of pest-related crisis or are looking for round-the-clock care with one of our value packages, Freedom Pest Control will be there for you. We also offer additional specialty, pest-focused services that include ants, wildlife, ticks, termites, rodents, and more. For more information on keeping your home pest-free, contact us today!
Are These Ants In My Hampton Falls Home Dangerous?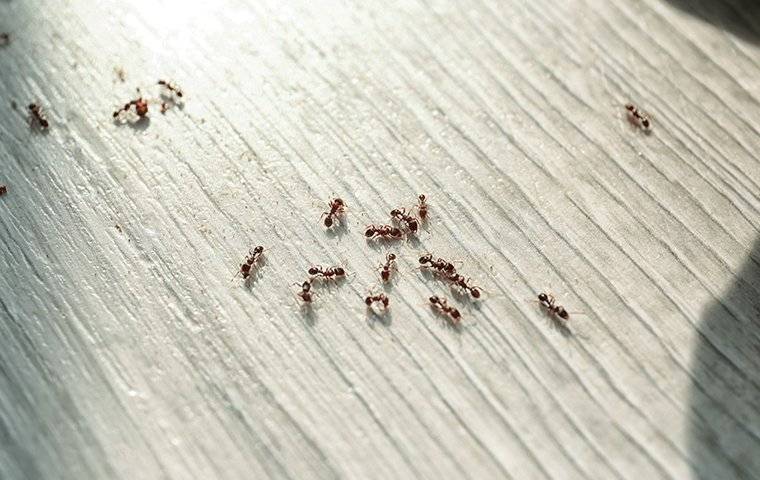 Ants are an incredibly common nuisance pest, which means that you will probably encounter them at one point or another in your Hampton Falls home. While most ants are simply an unwanted nuisance, some of them can actually prove very dangerous to your health and the structural integrity of your home. Here are the ants that you need to pay special attention to in Hampton Falls:
Red imported fire ants. Though tiny, these fiery red ants are among the most dangerous varieties and will sting en masse when they feel provoked by humans, though it doesn't take much.

Pavement ants. As the name would suggest, these ants congregate around outdoor pavement areas and sting humans, leaving behind a result that is painful and uncomfortable.

Pharaoh ants. While they primarily invade wood products, the Pharaoh ant will bite humans if they feel threatened and can spread dangerous pathogens while doing so.

Carpenter ants. Though these ants don't necessarily attack humans, the structural damage that they cause is considered very dangerous. They work in ways similar to termites, nibbling away at the wood around your home, which can cause significant structural damage.
For ant issues, whether dangerous or just unsightly, contact the professionals at Freedom Pest Control today for ant control.
What Hampton Falls Property Owners Need To Know For Effective Rat Control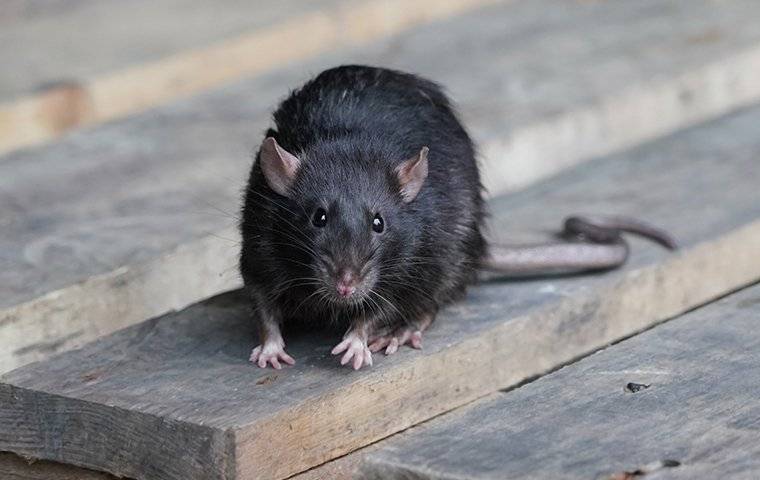 Rats are an unsightly, unwanted, and dangerous pest if spotted on your Hampton Falls property. What they desire most from humans is food, water, and shelter, and they'll do anything to get these things. Once on your property, rats leave behind traces of dangerous pathogens that are considered very harmful to humans. They also chew through things in your home like priceless possessions, electrical wires, and your walls.
While some DIY techniques are available, none of them are as safe and effective as hiring a professional pest control company. Rats are nocturnal, which means that they are harder to spot, and catching a single rat won't necessarily solve your problem, as they breed frequently, which means where there is one rat, there are probably many more. For the best results, contact the team at Freedom Pest Control today and keep your property free from rats.
Commercial Pest Control In Hampton Falls, NH
We know that maintaining a pest-free place of business is a priority for you. That's why Freedom Pest Control is dedicated to working alongside businesses of many industries to create market-specific solutions that are tailored to your particular needs. We service everywhere from warehouses to retail properties to educational institutions and everything in between with the most reliable, proven products available. Whether you're facing a current infestation or are looking for preventive care, we can help. Contact us today for more information about keeping your business pest-free.