Professional Pest Control For Jamaica Plain, MA Properties
Jamaica Plain, MA, is a dynamic Boston neighborhood with a population of just over 40,000 people. Whether you're strolling Centre Street to look at shops and restaurants or visiting the beautiful walking path along Jamaica Pond, there's so much to enjoy about living in Jamaica Plain. However, all local properties have exposure to pest activity, and that's far from enjoyable. A pest infestation can negatively impact your property and everyone inside of it, and that's why we recommend professional pest control solutions.
The team at Freedom Pest Control is here to deliver quality Suffolk County pest control to Jamaica Plain and the surrounding communities. We are a local, veteran-owned, and operated pest control company that has been servicing the local area since 1994, and we're proud of our work. Led by Tom Drapeau, our team of licensed pest technicians brings you the most advanced pest solutions around. Reach out to us today to discuss your residential and commercial pest control needs. We are here for you.
Home Pest Control In Jamaica Plain, MA
Household pests are dangerous invaders that threaten your home and those inside of it. That's why professional pest protection is the best way to go. Here at Freedom Pest Control, our residential pest control services include:
Inspecting for conducive conditions and pest activity
Determining the correct treatment plan
Using I.P.M. (Integrated Pest Management) best practices
Treating pests with the least toxic treatments possible
Re-inspection to determine treatment effectiveness and next steps
From the interior to the exterior, we cover your residential property from all angles so you can feel safe and protected in your home all year. Contact us to discuss your home pest control needs today.
How Having Rodents In Your Jamaica Plain Home Is Worse Than You May Think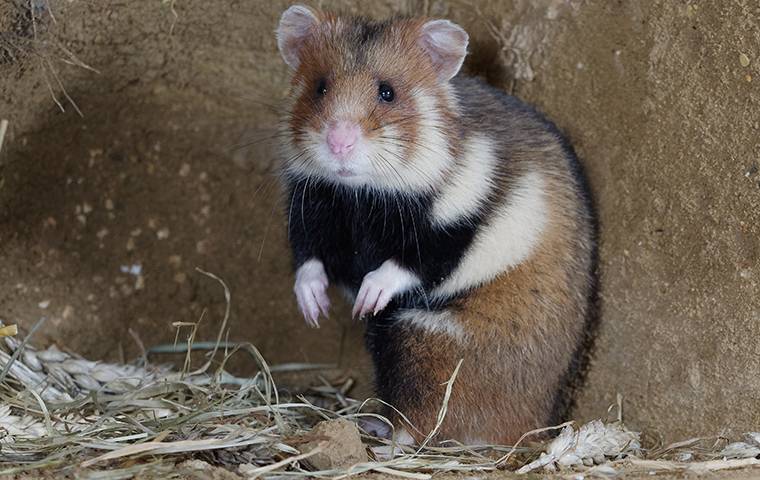 Rodents are more than just nuisance pests; they're extremely unsanitary pests that can seriously impact your health and well-being. When rodents enter our homes, they bring all kinds of germs and bacteria along with them. Not only that, but they leave droppings around the house, causing widespread contamination. Whether by contamination or via a bite, the fact is that rodents expose us to all kinds of diseases.
Something else to think about is how fast rodents spread. These pests breed at the speed of light, making them very hard to eliminate. When they infest our homes, they chew on structural elements of the house, causing serious damage that can weaken the overall construction of the property. Rodents also chew on things like electrical wiring, putting you at risk of experiencing a house fire.
Now that you know why rodents in your Jamaica Plain home are worse than you may think, it's time to seek out the proper protection. Your best bet is to call in the professionals for ongoing services to protect yourself from these dangers. The team at Freedom Pest Control offers quality rodent control and prevention services to keep your property guarded against rodent infestation all year long.
Four Straightforward Ant Control Tips For Jamaica Plain Properties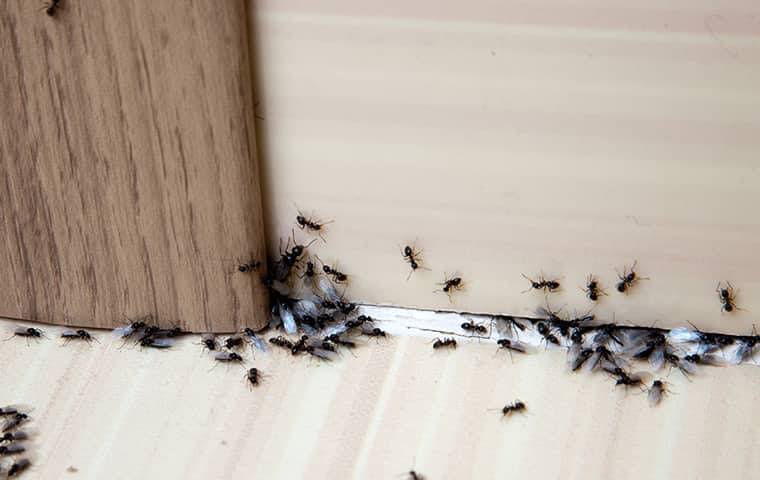 The best way to approach ant control is to be proactive in your prevention efforts. If you're wondering how to do that, there are some common practices that you can put in place around your home or business to reduce your chances of experiencing an infestation. Here are four straightforward ant control tips for Jamaica Plain properties:
Block all access points by sealing all cracks and crevices around outside of the home.
Install a dehumidifier in damper areas of the house like basements, crawl spaces, and attics.
Keep branches, trees, and bushes well-trimmed and directed away from the house.
Maintain a high level of cleanliness and practice proper sanitation.
Unfortunately, despite your best efforts, sometimes ants manage to get inside your property anyway. For year-round protection from ant activity, the team at Freedom Pest Control is here to help. Our team provides complete ant control and prevention services that keep you protected throughout the year. Call us today to get started.
Commercial Pest Control In Jamaica Plain, MA
Freedom Pest Control uses I.P.M. (Integrated Pest Management) strategies to protect Jamaica Plain businesses from the dangers of pest infestation. We develop a customized treatment plan to meet your facility's needs and your business's individual pest problem. Some of the facilities we've worked with include food storage industries, schools, universities, restaurants, offices, multi-unit apartments, food processing plants, and hospitality.
Our QualityPro certified staff is highly trained, bringing an unparalleled level of expertise to every job we do. We are proud to implement the most effective and efficient pest control methods around, tackling your infestation from the inside out. Get in touch with us today to learn more about our commercial pest solutions and how your business can benefit from our services.