Effective & Reliable Pest Control In Lexington, MA
Lexington, MA, is the historic town where the first shots of the American Revolution were fired. There are many battlegrounds and significant sites to see, and we're located just 11 miles from downtown Boston, meaning there's even more excitement right at our fingertips. Living and working in Lexington is a true pleasure; that is, until pest activity enters the picture. All year long, Lexington homes and businesses are susceptible to the occurrence of pest infestation, and that's why we're here to protect you.
Freedom Pest Control is your local source for quality residential and commercial pest control solutions. Since 1994, our company has operated under the following vision statement:
"At Freedom Pest Control, we strive to provide the best possible service at every touch point for our customers. Freedom Pest Control has deep roots in the community we serve. We will provide innovative pest management solutions with friendly and caring customer service, protecting the environment and giving back wherever we can."
Led by Tom Drapeau, our team of licensed pest technicians brings you the most advanced pest solutions in the area. Through the use of sustainable practices and continued education, we're able to service homes and businesses throughout Middlesex County and the surrounding areas, protecting the community from pest infestation. Reach out to us today for a free estimate.
Home Pest Control In Lexington, MA
The only guaranteed way to protect your Lexington home from household infestations is to rely on the pest experts. Freedom Pest Control provides complete residential pest solutions to over 900 homes in the community. We offer customized pest control plans that are strategically developed to cater to your pest pressures in a way that works for you and your loved ones.
Gold Protection Plan

Includes bed bug control, rat control, wildlife control, attic remediation and restoration

INTRAP (Intelligent Real-Time Alert Program) technology that provides efficient, responsive pest control to alert technicians of present problems or pest developments
Using IPM (Integrated Pest Management) strategies, we come up with a treatment plan that is customized to meet the needs of your home and your individual pest situation. Contact us today to get you free, no obligation quote. We will set up your initial inspection as soon as possible and get the ball rolling.
The Importance Of Professional Attic Remediation & Restoration In Lexington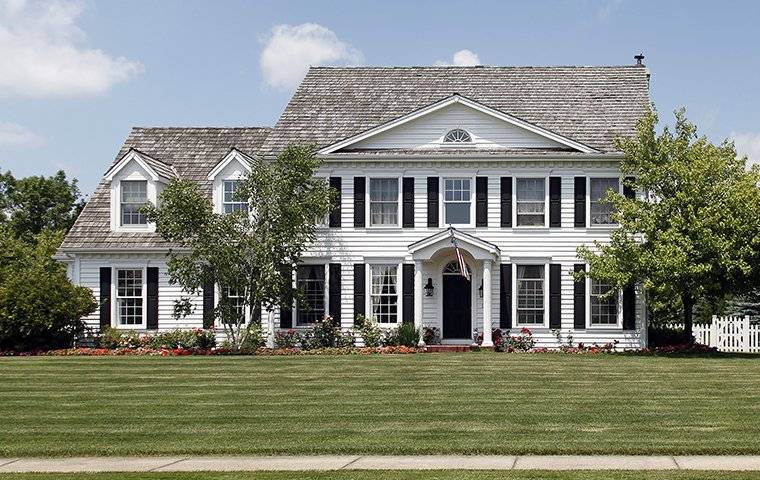 It's true that our attics often get neglected; out of sight, out of mind, right? Attics are remote areas that can stay under the radar, but when it comes to pest infestation and keeping your property as safe as possible, it's important to understand what can go on in the attic.
One problem that tends to happen attics is the growth of mold and spores, which not only threaten the structure of your property, but also the health and safety of everyone inside of it. The presence of mold can lead to respiratory illness, as well irritation to the skin, eyes, and nose. It compromises the air quality in your space, and makes for unsuitable living conditions.
That's why professional attic remediation and restoration services are the best way to go. Having your attic tended to by the experts is the only guaranteed way to help you avoid the consequences of molds, spores, and other bacterial growth.
The team at Freedom Pest Control provides comprehensive attic remediation and restoration services in Lexington, MA. Our solutions help your attic maintain proper ventilation, prevent moisture build-up, and eliminate conditions conducive to mold growth. Contact us today to discuss your Lexington attic and how we can help take care of your property on a continuing basis.
What To Do About Stinging Insects In Lexington Yards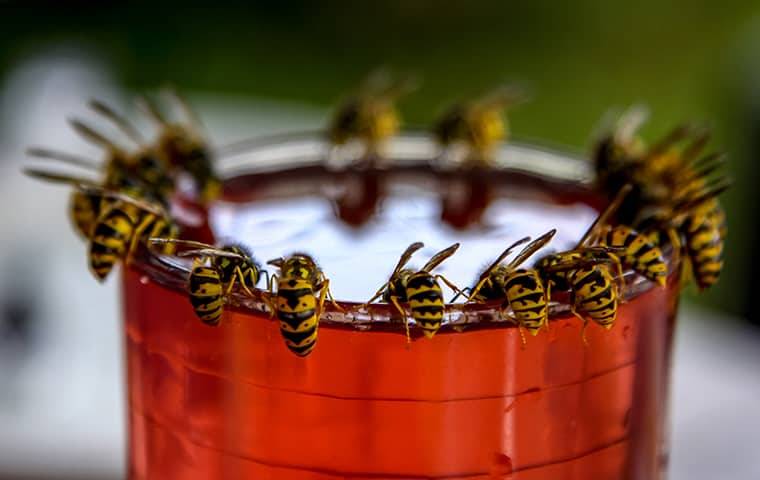 A nice day spent in your Lexington yard can quickly go downhill when swarms of stinging insects come out. These intruders sting those around them when they feel threatened, or when they're hunting for food. The stings from these venomous insects can cause potentially fatal reactions.
In order to deter stinging insects from building nests on your property, you should start by covering up any holes in the ground with grass or cement. Use caulk to seal cracks and crevices around the porch and eaves, and keep an eye out for nesting in the shed, garage, and wall cavities. When possible, keep windows and doors shut, and consider using repellent plants like wormwood, marigold, mint, basil, and geranium.
The most effective and lasting form of stinging insect control in Lexington is ongoing services from the pest professionals. Here at Freedom Pest Control, we're familiar with common stinging insect species in the area and we provide complete detection, removal, and prevention services. From carpenter bees and honey bees to yellowjackets, bald-faced hornets, and paper wasps, we're here to help. Call us today to get started.
Commercial Pest Control In Lexington, MA
Freedom Pest Control services over 450 local businesses in the area, providing dependable commercial pest control solutions in Lexington that businesses owners can feel good about. Some of the facilities we've worked with include food storage facilities, schools, universities, restaurants, offices, multi-unit apartments, food processing plants, and hospitality locations. No matter your business, our business is to protect you from pest infestation. Our team gives you the comfort of knowing your business is protected from pests all year long. Get in touch with us today to learn more.