Professional Pest Control For Littleton, MA Properties
Littleton is a small, charming town located in the central Massachusetts countryside. Known for its surrounding forests and ski areas, Littleton is an excellent tourist spot for outdoor recreation. But any time human activity meets nature, we open ourselves up to pest problems. Even small towns like Littleton attract a lot of pest activity, which is why locals need to turn to experts for year-round protection. Learn how Freedom Pest Control can assist you today.
Home Pest Control In Littleton, MA
Pest problems in your home are a lot more common than people realize. The assumption that signs of an infestation are always clear is misguided because pests are, by their nature, good at hiding. They can nest inside the voids of our homes, like the storage areas that we rarely have to check or even within the walls themselves. That's why it's important to not wait until pests are seen out in the open before you think of them. The best way to make sure a pest population isn't forming is to have experts inspect your property thoroughly. At Freedom Pest Control, we can check your home for signs of pests or the things that tend to attract them. Then, we come up with guidance and treatments that help eliminate problems and protect you from the more serious side effects of pests. Those include:
Damage: Pests can cause serious property damage, from the direct harm they cause through bites and scratches to the odors and stains that their urine and feces cause.
Disease: The more serious issue with pests is the diseases they tend to carry. From viruses and bacteria to parasites, pests are health dangers through and through.
Other Pests: The presence of one pest often begets another, meaning failure to treat an infestation promptly will often cause more problems down the road.
Get started on residential pest control today by contacting Freedom Pest Control.
All You Need To Know About The Ants In Littleton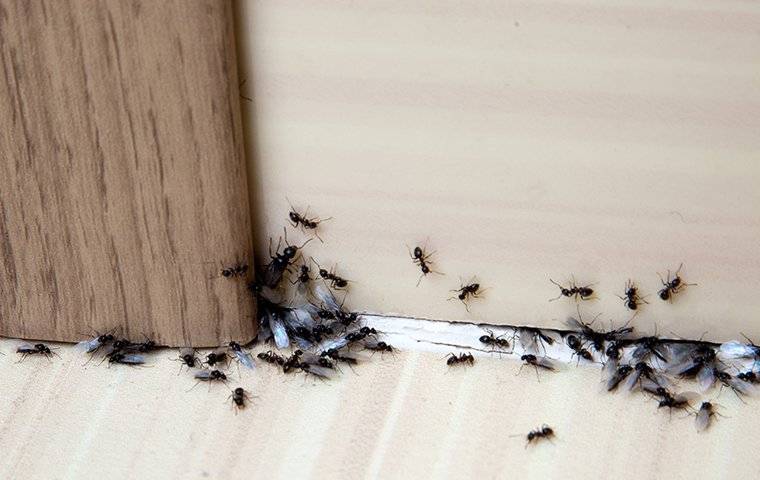 Ants are a pest that no one wants but seemingly everyone gets. These tiny invaders can slip in through the tiniest crack and their colonies tend to grow quite large in number. And not all ants are harmless foragers that will simply ruin your food. Some can be quite dangerous to your health or property. That's why it's important to learn what attracts them and how you can help prevent ants from invading.
Here's what you need to know:
Attractants: Ants can sense food and moisture from far away, which is why proper cleaning and storage are so crucial.
Access: You also need to make sure to limit access points, like cracks or holes or even torn window screens and gaps below your door.
Treatments: The best way to ensure that you don't get ants is with professional treatments, which is why you should contact Freedom Pest Control today.
At Freedom Pest Control we can help you prevent or eliminate ants and other pests and ensure they don't return to your Littleton property.
The Most Effective Termite Control For Your Littleton Property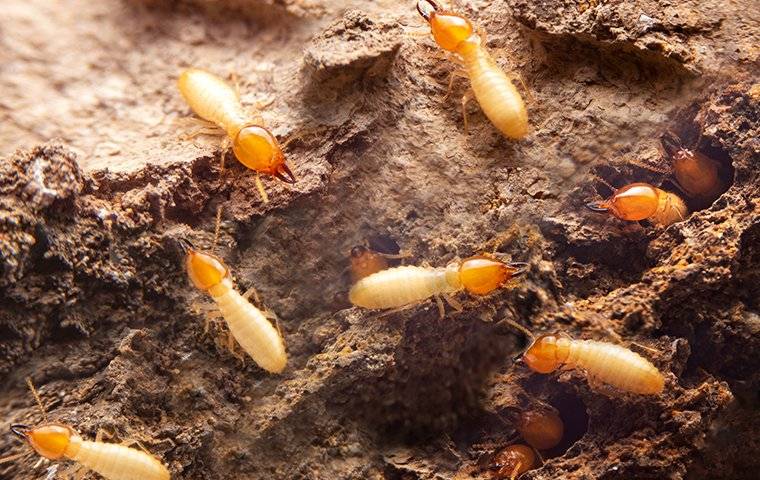 When it comes to terrifying pests, termites are some of the scariest around. They may be small, but the damage they can do is massive and they cost property owners millions of dollars every year. To make matters worse, many people don't even realize they have termites until after significant damage is done. That's why you mustn't assume they won't happen to you. It's better to be safe than sorry, and safety comes from the help of professionals.
At Freedom Pest Control, we can inspect your property thoroughly for termites and potential access points or attractants. More importantly, we can treat your property with effective products that protect you from termites before they can get in. Don't let termites cause serious damage to your Littleton property, turn to Freedom Pest Control today.
Commercial Pest Control In Littleton, MA
Pest problems in your Littleton business can lead to some serious repercussions. Not only are you opened up to all the same kinds of dangers as we outlined above, but commercial properties also have their reputation to consider. Word of a pest infestation can travel fast in small communities like ours, which is why one problem can often cascade into multiple. It's important to partner with local pest control companies, which can guarantee the safety of your property through preventative treatments instead of just eliminating problems after they arise. Here's why professional pest control is a worthwhile investment for local companies:
Health Regulations: Businesses can't just let pests be, there are health codes and regulations that must be adhered to. Failing grades can lead to hefty fines and even closures.
Loss of Business: When your customers or clientele learn of a pest population inside your business, they're not exactly inclined to come back. That's why pest problems can mean big costs.
Cost-saving: Speaking of costs, it's actually more affordable in the long run to prevent pests than it is to wait until they're already there. That's why you should contact the experts at Freedom Pest Control today.
Protect your business from these and other issues with help from Freedom Pest Control.