Professional Pest Control For Lowell, MA Properties
Less than 45 minutes from Boston is the city of Lowell, MA. While Lowell may provide a great alternate to the hassle and expense of living in Boston, it doesn't provide an escape from pests. The good news is that Freedom Pest Control has been keeping residents of Lowell and the surrounding areas pest-free for almost 30 years. We combine that wealth of experience with the latest in science-based pest control treatments to make sure you and your family can live safe and pest-free.
Home Pest Control In Lowell, MA
If you've ever had a pest problem in your home, you know how anxious it can make you. It's hard to feel comfortable at home if you're worried about what's living in your attic or what kind of bugs are crawling around your floor at night. At Freedom Pest Control, we understand these feelings and are here to help.
Our highly trained technicians can develop a pest control plan to meet all your needs. Not only will we treat the infestation that is currently keeping you up at night, but we'll also develop a protection plan to prevent these and other pests from bothering you again. Our residential pest control plans include all the following:
Treatment to prevent common Lowell pests like ants, rodents, and stinging insects that uses the newest, most up-to-date pest control techniques.

Quarterly visits that protect your home from seasonal pests, keeping you safe from pests year-round.

Free emergency service between visits.

Our guarantee that if we need to come back more than twice between visits, we'll refund the cost of your last treatment.
Don't lose sleep over pest control problems. Contact us today and let us get to work keeping your home safe and pest-free.
Lowell's Easy-To-Use Termite Control Guide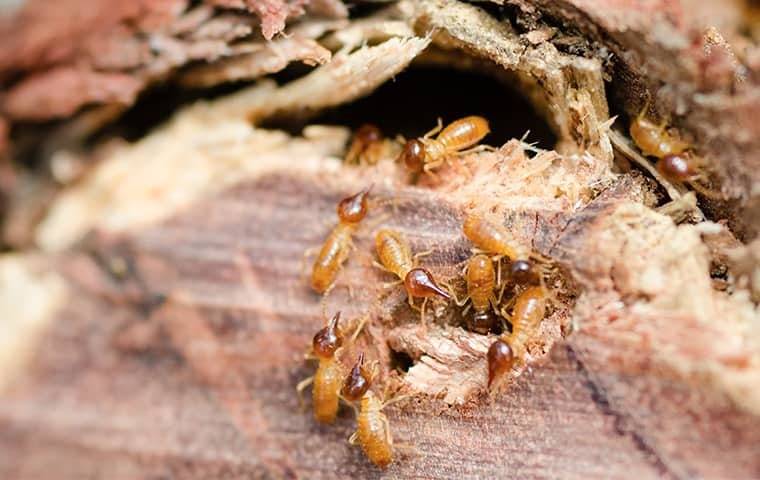 Termites are the little pest that can do big damage; it's estimated that termites cause over five billion dollars in damage yearly across the United States. A termite problem in your home will cost you over a thousand dollars on average. With a few simple steps, you can make sure your home doesn't become a costly snack for these pests:
Keep a six- to eight-inch buffer between mulch and your foundation.

Store firewood at least 20 feet from your home.

Check your plumbing, HVAC, and other pipes for leaks.

Ensure gutters are properly diverting water away from your home.

Work with the professionals at Freedom Pest Control.
Our termite experts will inspect your home for signs of termite damage and deploy the Sentricon® System to create a barrier of protection, keeping your home and wallet safe from termites. Contact us today for termite control.
What Is The Best Way To Keep Skunks Off My Property In Lowell, MA?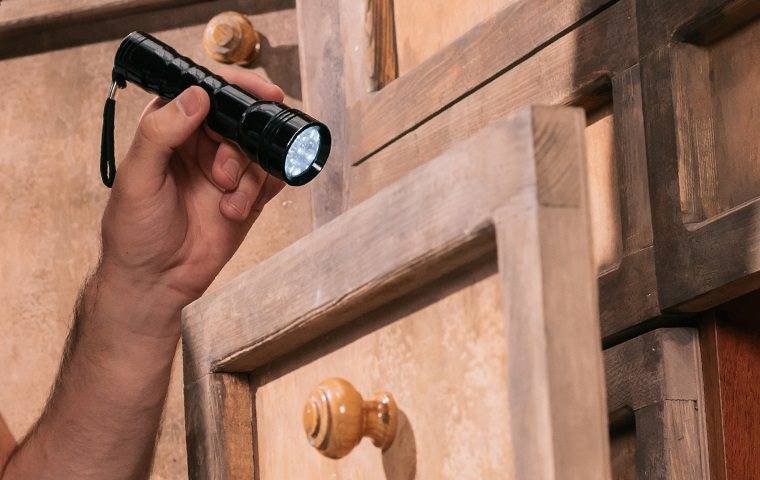 No one wants to get sprayed by a skunk. If you or your pet has ever had the misfortune of dealing with these smelly creatures, you know how unpleasant the experience can be. The smell can linger for weeks, to say nothing of the health concerns that come with skunk spray. It's safe to say that a skunk is a pest no homeowner wants on their property.
Fortunately, there are some things you can do to make your property less inviting to skunks and make sure you or your pets don't have an unfortunate encounter that leaves you breathless and stinky for weeks. The best way to keep skunks off your Lowell property is to take away the reasons they are there in the first place by eliminating sources of food and shelter. This includes:
Eliminate den sites by patching holes in your foundation and using screens under decks or patios.

Feed your pets inside.

Store bird and pet food inside.

Eliminate bugs and rodents on your property that may be prey for skunks.

Store garbage in cans with tight-fitting lids.
These steps will help prevent skunks on your property. The best way to keep skunks off your property is to work with a professional pest control technician at Freedom Pest Control. We can inspect your property for things that may be attracting skunks, so you don't have to worry about a smelly surprise encounter.
Commercial Pest Control In Lowell, MA
There's a wide range of businesses in Lowell, and running each one comes with a specific set of problems. Store owners need to worry about keeping inventory in stock, restaurants need to make sure they are providing good food with good service, along with many other challenges faced by the variety of businesses in our area. While each business has its own individual challenges, one problem they all have in common is pests.
No business owner wants to put their customers, employees, or reputation at risk because of a pest infestation. And even though all businesses are at risk for a pest problem, not all businesses need the same pest control plan. At Freedom Pest Control, we have experience developing commercial pest control plans for a wide variety of commercial properties, including:
Food storage and processing plants

Schools and universities

Restaurants

Offices

Apartments

Hotels

And much more
Whatever your business is, we will develop a pest control plan to keep it protected based on the latest in pest control technology and treatment strategies. We also take the time to work with your employees to make sure they understand what they can do to make your business a less inviting target for pests. We'll work with you to keep your customers, employees, and reputation safe from pests, so you can worry about running your business.