Professional Pest Control In Marblehead, MA
Safe, welcoming, and full of amenities for residents, Marblehead is considered one of the best places to live in Massachusetts. Residents can take advantage of the diverse restaurants, coffee shops, and parks and the area's proximity to the more urban environment of Boston. Unfortunately, pests can invade Marblehead homes and businesses sometimes, so pest control in Marblehead is often necessary for residents.
At Freedom Pest Control, our team can provide expert insect and rodent removal for your Marblehead home or business that eliminates your pest problems in no time. When you trust in us, you can rest assured that you will receive knowledgeable pest control treatments, friendly customer service, and follow-up plans perfectly crafted for your property's needs.
Contact us today to learn more or request your free, no-obligation quote.
Residential Pest Control In Marblehead
The safety of your Marblehead home is a priority for you, but the process of keeping your loved ones safe from pest invasions can be overwhelming when you undertake it alone. In these cases, you should be putting your trust in Freedom Pest Control. Our team will work with you to identify your home's pest problems and solutions that eliminate pest invasions and keep future pest issues away.
Freedom Pest Control will provide an integrated home pest management plan that meets your property's specific needs and strategizes the best course of action for your residence. We apply solutions that complement this plan and offer follow-ups to ensure your home stays pest free, no matter what.
Contact us to identify your home's pest problems and solutions to solve them.
Expert Advice On Ant Control For Your Marblehead Home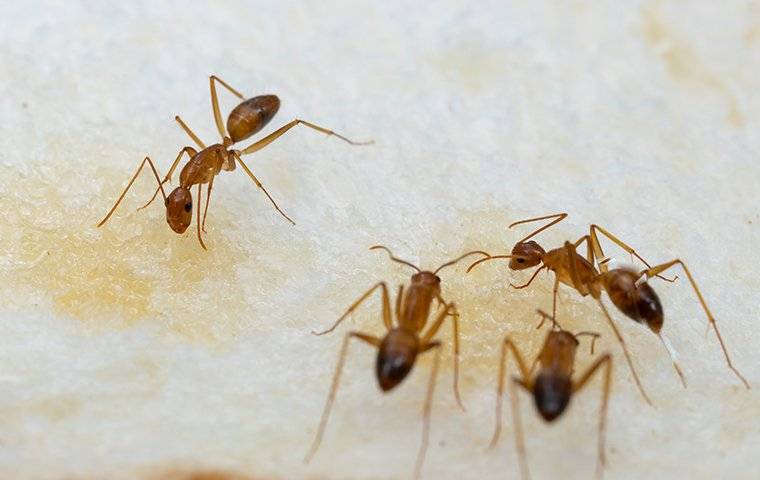 Ant control in Marblehead can be confusing if you aren't sure where to start, especially if you are undertaking this process yourself. Utilize these expert ant prevention tips to begin protecting your property from pesky, potentially dangerous ant invaders:
Seal cracks around your home's windows, doors, and foundation to ensure that ants stay outside.
Utilize weather stripping and sturdy window and door screens to ant-proof your home.
Never leave out leftover food, dirty dishes, or food and drink spills, as these are likely to attract hungry ants.
Dispose of waste promptly and tightly seal all trash bags to prevent ant scavenging.
Remove ant harborage areas outdoors by cutting back long grasses, trimming overgrown foliage, and storing wood piles far away from your home's foundation.
Address moisture issues that lead to humid conditions around your property or water-damaged wood, as certain ant species love these environments.
Consider using airtight containers for food storage and pantry areas to keep out ant scavengers that may have sneaked inside.
If you need help removing an ant infestation or have more questions about proper ant prevention, contact our local pest control experts at Freedom Pest Control for assistance.
Mastering Mouse Infestations In Marblehead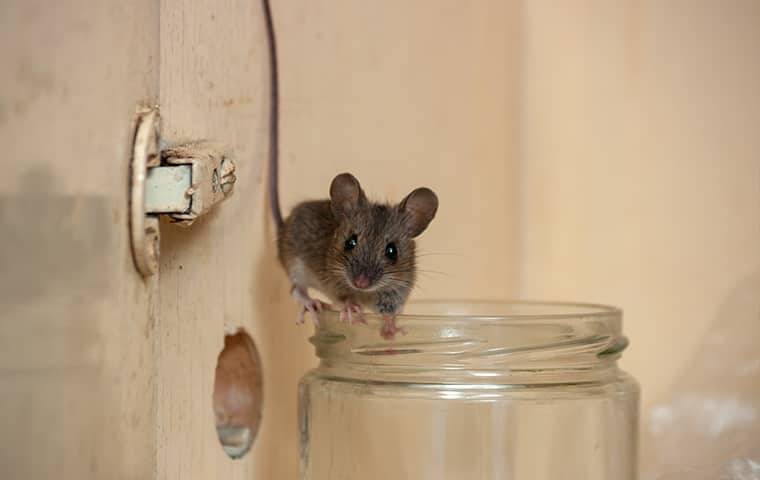 Mouse infestations in Marblehead can quickly get out of control thanks to the tricky nature of this pest. If you want to get rid of mice for good, then your best bet isn't DIY mouse control methods – it's professional assistance provided by our service technicians at Freedom Pest Control.
Our team knows how to correctly eliminate mouse infestations when DIY mouse removal methods are often hit or miss and put you at risk of direct exposure to these pests. We have all the knowledge and professional equipment necessary to identify your mouse problem areas and customize treatment plans to your property's needs. With our help, we will eradicate mice from your Marblehead property in no time, and you can reclaim the health and safety of your home or business.
Contact us today to learn more about our mouse control solutions or to get started.
Commercial Pest Control In Marblehead
Keeping your Marblehead commercial property safe from pests is essential if you want to maintain the health and safety of your business, not to mention keeping your reputation in the community positive. Instead of taking on this task alone, trust our Freedom Pest Control team to help you with expert commercial pest control treatment plans that meet your property's every need.
We specialize in several commercial properties in the Marblehead area, including food storage facilities, schools and universities, restaurants, offices and multi-unit buildings, apartments, food processing plants, and hospitality facilities. With our extensive experience and dedicated team of professionals, any pest control issue you are struggling with can be eliminated in no time at all.
Contact us today for more information on our commercial pest control options.