Professional Pest Control For Marlborough, MA Properties
If you're looking for a place to live that's quieter than Boston, but still close to the city, Marlborough, MA, may be the place for you. The city has a diverse community and a booming tech economy that provides good jobs for its residents.
While Marlborough may have top-notch schools and a growing economy, it also has its share of pest problems. That's where we come in. At Freedom Pest Control, we have been serving the community for almost 30 years. We have a state-of-the-art lab where we study pests, their behavior, and their biology, which allows us to develop cutting-edge pest control treatments for your home or business.
Our scientific research is important to what we do and allows us to effectively eliminate any number of pest problems. But what sets us apart is our commitment to customer service. We make it our goal to treat every customer like family, putting their satisfaction above anything else. Call us today to see what we can do for your pest problems and let us make you another happy customer.
Home Pest Control In Marlborough, MA
Are you worried about pests in your Marlborough home? Maybe you've seen rodents in your garage or ants in your kitchen. Whatever pest is causing you problems, at Freedom Pest Control, we have the tools and experience to treat it. On top of eliminating the infestation, we will build a home pest control plan to keep your home pest-free.
Our affordable pest control plans include all the following:
Science-based pest treatments that cover all the common area pests.

Quarterly visits to treat against seasonal pests and keep your home pest-free all year.

Free emergency treatment between quarterly visits at no additional charge.

A pest-free guarantee. If we come back more than twice between regular visits, your additional treatment is on us.
If you are worried about pests putting your home and family in jeopardy, call us today for an inspection and let us build a pest control plan for you.
Ant Control: What Marlborough Homeowners Ought To Know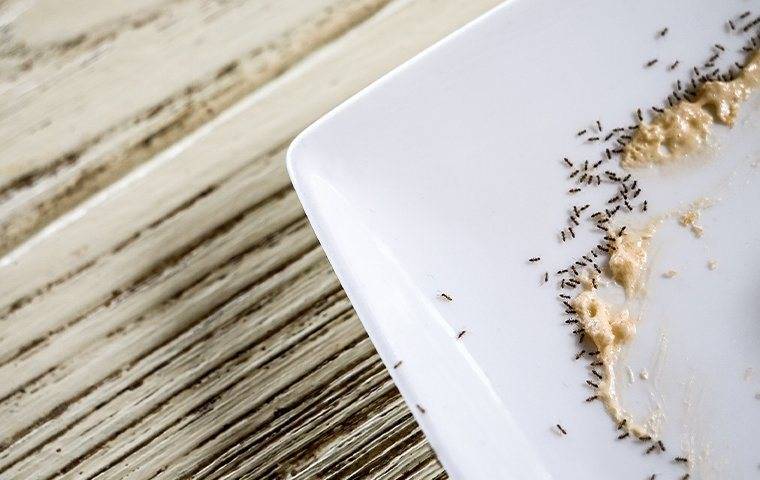 These tiny insects have been invading backyards and ruining picnics for as long as they've been around. They build their nests in your yard and find their way inside in search of food. While it may seem like they are everywhere, there are some steps you can take to keep ants under control on your property:
Clean up spills and crumbs immediately.

Store food in airtight containers.

Clean your pet's bowl regularly and don't leave pet food out.

Trim shrubs and tree branches away from your home.
Contact Freedom Pest Control for a comprehensive residential pest control plan that includes treating ants.
At Freedom Pest Control, we have treatment options that are geared specifically toward ants. Call us today and let us help you keep your home and yard ant-free.
Four Signs Of Spider Infestation In Marlborough, MA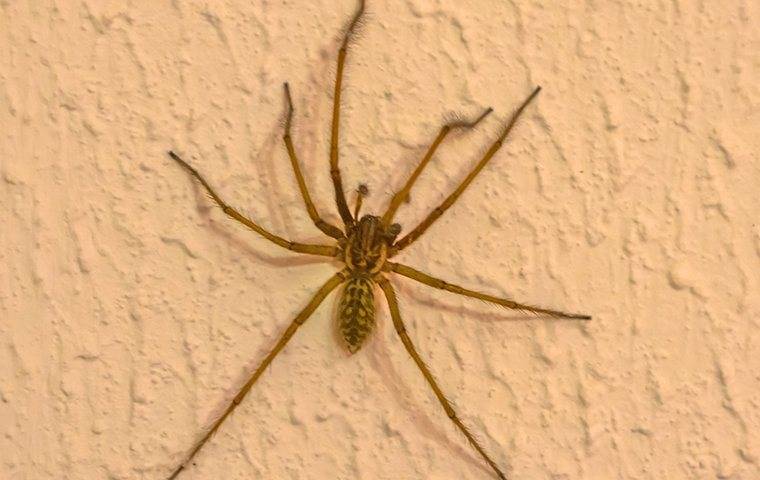 Spiders are a pest that has a scary reputation, and with their creepy appearance, it is easy to understand why. The truth is that most spiders are harmless nuisance pests; very few species of spiders cause harm to humans.
When spiders infest your home, they usually make their webs in dark, unused areas where they can go unnoticed for long periods of time. While it may be hard to see if you have an infestation of spiders, there are some signs you can look for. Here are four signs you have a spider infestation in your home:
Finding webs around your home, especially in dark, unused areas like basements or garages.

An excessive number of small insects inside your home.

Egg sacs, which are hundreds of eggs wrapped in a silky ball.

A greater than normal number of spider webs in the bushes outside.
If you see signs of a spider infestation, contact us immediately. We can remove these nuisance pests quickly and help keep them from coming back.
Commercial Pest Control In Marlborough, MA
Running a business can be a difficult task. There are always things to do, and new problems pop up all the time. As a business owner, you work hard to prevent as many of these problems before they happen. By calling us at Freedom Pest Control, one issue you can easily prevent before it becomes a big problem for your business is pests.
Every business is unique, and every business requires its own unique pest control plan. We will work with you to develop a commercial pest control plan that fits the unique needs of your business. Our technicians will use the latest, most effective science-based pest control techniques to protect your commercial property. And if you have a pest-related issue pop up between visits, we prioritize emergency service requests to get your business running pest-free again quickly.
You may not be able to get ahead of every problem your business will face, but one call to us will make sure pests don't cause you unnecessary headaches. We'll worry about pests, so you can spend more time handling everything else your business needs to be successful.