Professional Pest Control For Mattapan, MA Properties
Located in the southwest district of the city, Mattapan, MA, is an affordable Boston neighborhood with a population of almost 23,000. Mattapan is heavily rooted in Caribbean and African American culture, and it's home to the largest Haitian community in the entire state of Massachusetts. However, people don't celebrate all of the communities in Mattapan, and we're talking about local pest populations, of course.
All year long, Mattapan homes and businesses have exposure to pest activity, and that means we're in danger of experiencing an infestation. If you're looking for quality Suffolk County pest control, you've come to the right place. Here at Freedom Pest Control, we are proud to provide comprehensive residential and commercial pest solutions throughout Mattapan and the surrounding areas.
Our veteran-owned and operated company brings an unparalleled level of professionalism and care to every job we do. Led by Tom Drapeau, our team of licensed pest technicians delivers the most advanced pest solutions, using state-of-the-art pest technologies that are developed based on pest behavior and biology. Whatever pest problem you're facing, you're not in it alone. "Let us get them before they get you!" Call Freedom Pest Control today to get started.
Home Pest Control In Mattapan, MA
When pests get into your home, there are a lot of consequences to consider. Firstly, they expose you to contamination, which threatens the health and well-being of your family and loved ones. Secondly, they put your property at risk of potential damage and destruction. The best way to deal with household pest activity is to reach out to your local pest experts. That's why we're here to protect you.
Freedom Pest Control has serviced over 900 homeowners with complete pest services. We deal with all kinds of common area pests, such as ants, mice, stinging insects, seasonal invaders, spiders, cockroaches, bed bugs, termites, and wildlife.
Our goal is to serve customers with the most advanced residential pest control technologies and environmentally sustainable practices. With over 25 years of experience in the pest control industry, you can feel good knowing you're in the most capable hands possible. Call today to learn more.
Why Mattapan Homeowners Trust The Pros For Termite Defense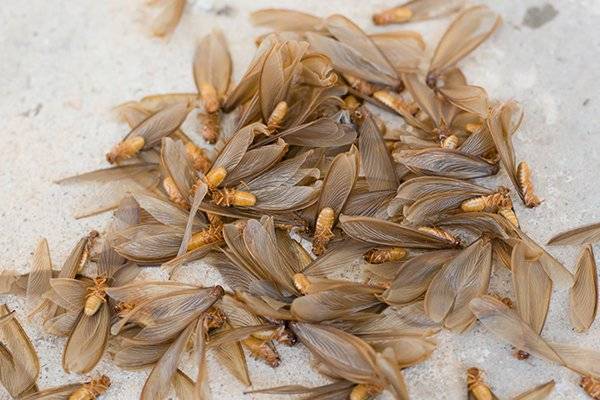 Termites are wood-eating pests that can cause severe damage to your property. Discovering termite activity around your home is truly devastating, as it can lead to serious property damage and costly repairs. It's also worth mentioning that as termites eat away at the structural timbers of your property, they put your safety at risk.
When it comes to effective termite control, the best thing to do is to rely on the pest professionals. Termites spread their populations throughout your property very quickly, causing widespread damage to the structure. Only a team of pest professionals can tackle the issue in a big-picture way that gives you lasting and ongoing protection you can depend on, guaranteed.
That's why Mattapan homeowners trust the pros for termite defense. Get in touch with the team at Freedom Pest Control for all of your termite control needs. We're eager to help you!
Problems Cockroaches Cause When They Invade Your Mattapan Home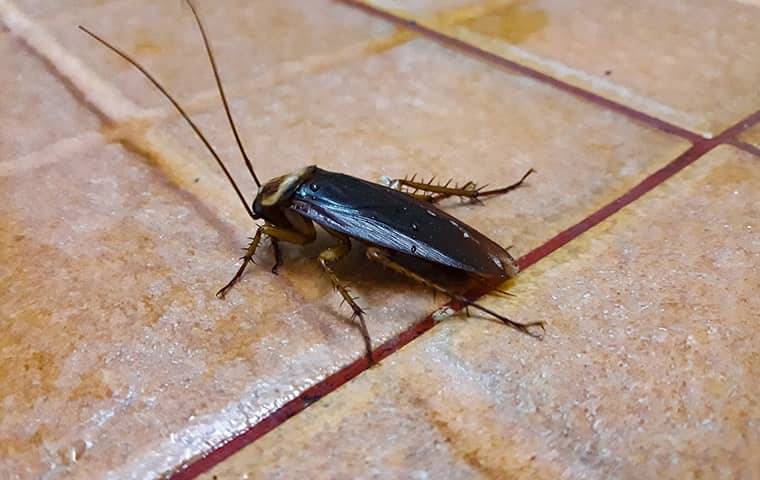 Cockroaches are unsanitary pests that cause a lot of health issues. As they travel through our homes, they leave droppings behind, including feces, saliva, and shed skin (all of which contain allergens).
Roaches contaminate the insulation, making these allergens airborne and a real threat to your well-being. Some of the adverse health reactions related to cockroach infestation include:
Gastroenteritis
Salmonellosis
Listeriosis
Dysentery
Cholera
Giardia
E.coli infection
Typhoid fever
Now that you know what problems cockroaches cause when they invade your Mattapan home, it's time to take action. If you suspect any sort of cockroach activity on your property, the smartest way to deal with the situation is to contact the professionals. Here at Freedom Pest Control, we offer comprehensive cockroach extermination and control services you can count on all year long. Call today to learn more.
Commercial Pest Control In Mattapan, MA
Here at Freedom Pest Control, we dedicate ourselves to protecting the local community from pests. That includes guarding local businesses against the dangers of infestation. No matter your business, our company is here to protect you from pest infestation. Our team gives you the comfort of knowing your business is safe from pests all year long.
We've serviced various facilities, including food storage industries, schools, universities, restaurants, offices, multi-unit apartments, food processing plants, and hospitality. Our Associate Certified Entomologists design customer treatment programs that cater to the needs of each business.
Your safety and satisfaction are our number one priority from start to finish. Our QualityPro certified staff is highly trained, implementing the most effective and efficient pest control methods to tackle your infestation from the inside out. Reach out to us today to discuss your commercial pest control needs. We've got your back.