Professional Pest Control For Melrose, MA Properties
Melrose, MA is a suburb of the greater metropolitan area of Boston and lies about seven miles north of the big city itself. With a population of just under 30,000 residents, more and more people have started to move into the area. It affords more privacy and a quieter atmosphere while still next door to a bustling city. While this influx in people is great for the local businesses in Melrose, Middlesex County pest control needs have spiked since the climb in human numbers means that pests thrive as well. Read on to learn how Freedom Pest Control can help your Melrose home and business stay pest-free today!
Home Pest Control In Melrose, MA
Keeping your family and pets safe and healthy starts with making sure your home is secure. In our efforts to do so, we usually install fences, security cameras, and other alarm devices, and we regularly clean to ensure no one gets ill. Unfortunately, pests still tend to find a way inside, damaging property and spreading harmful bacteria. That's why Freedom Pest Control offers the most thorough, comprehensive residential pest control services and plans in Middlesex County.
When you partner with us, your technician will follow a proven formula of action:
Accurate pest identification
A thorough inspection of your home
Implementation of prevention strategies for the future
A treatment plan specific to your situation
Elimination of pest threats
Follow-up visits to ensure customer satisfaction
We have provided the highest quality residential pest control services to Melrose residents since 1994. Our technicians have the training necessary to identify and exterminate every type of pest that plagues the state of Massachusetts and do so by using the most advanced yet environmentally-friendly products available on the professional market. Let Freedom Pest Control help you keep your family safe. Give us a call today!
Evict the House Mouse from Your Melrose, Massachusetts Home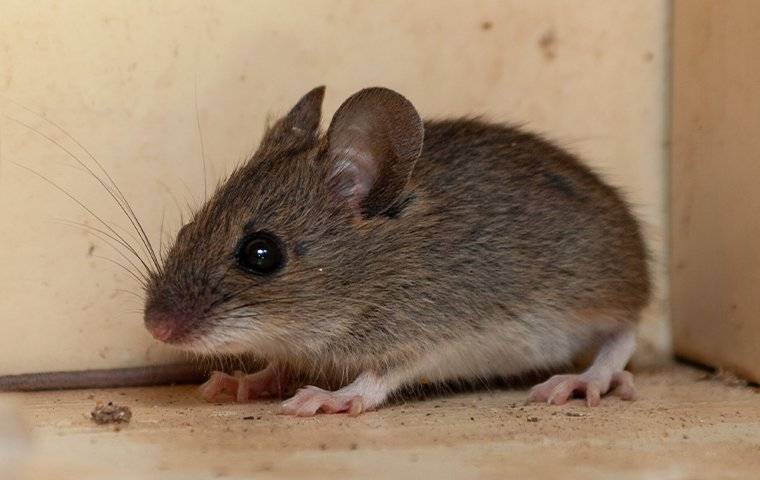 House mice are some of the most common pests here in Melrose. Despite being tiny, they can cause some serious damage to your home and material items and spread deadly diseases to people.
Below are some ways to prevent mice from getting inside your home:
Mice can squeeze through even the tiniest of holes, so one of the easiest ways to prevent mice from invading your house is to ensure that you have sealed up any possible entry points.
Cleaning out the spaces in your home and maintaining a clutter-free environment takes away that sense of security mice are looking for, which discourages them from wanting to live and reproduce there.
Store your food in containers made of material mice cannot chew through. Wipe up spills and crumbs promptly, and leave behind nothing that would attract a pack of hungry mice.
The common house mouse is a difficult pest to evict from your home. Give the experts at Freedom Pest Control a call, and we will help you remove these unwanted rodents today!
Don't Do It Yourself When It Comes To Bed Bug Infestations In Melrose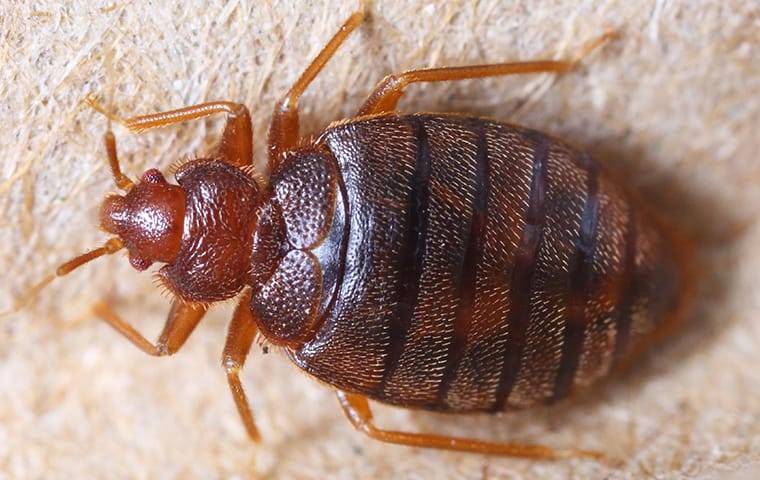 Effective bed bug control is essential for Melrose residents. Unfortunately, these terrible pests are some of the most difficult to get rid of and virtually impossible to eradicate on your own. Despite all the DIY methods listed on the internet, it is never recommended you waste your time and money on them.
Below are some reasons why you should immediately call for professional bed bug control:
Bites from bed bugs can cause allergic reactions in people. These reactions can be mild, ranging from an inflamed, itchy bite to anaphylaxis shock, which is severe and can be deadly without medical intervention.
Because bed bugs crawl on people's skin to feed, this can lead to severe anxiety and even insomnia, which ultimately worsens the stress caused by bed bugs biting you and leaving itchy bumps.
Bed bug bites can also cause flare-ups of secondary skin infections, such as impetigo, ecthyma, and lymphangitis.
Freedom Pest Control has perfected the art and science of exterminating bed bug infestations in their entirety and implementing prevention strategies to ensure they do not return. Don't let bed bugs compromise your mental health and well-being; give us a call today and get started on our effective bed bug control services.
Commercial Pest Control In Melrose, MA
In this day and age of social media, all it takes for your business's hard-earned reputation to crash and burn is for a customer to post online about seeing a pest in your establishment. Not only can a pest infestation make your life a public relations nightmare, but it can also make your employees and patrons very ill. At Freedom Pest Control, we specialize in providing complete commercial pest control services to the following types of businesses in Melrose:
Restaurants
Hospitality
Property management
Food processing facilities
Food storage
Educational facilities
Retail
Construction sites
Real estate/WDI Inspections
Facility management
Freedom Pest Control is QualityPro certified, and in addition to our highly trained technicians, we also keep experienced entomologists on staff. Our extensive study of pest behavior and mannerisms conducted in our laboratory set us apart from all other commercial pest control services in the area. We continue to educate ourselves and share this knowledge with our clients. If you want to keep your business safe, give us a call today!