Quality Pest Control In Merrimac, MA
Incorporated in 1876, Merrimac, MA, is located 34 miles northwest of Boston and just 10 miles west of the Atlantic Ocean. This small Massachusetts town is on the southeastern border of New Hampshire, and it offers all the charm New England is known for. However, we face some struggles here in Merrimac, and one of those challenges includes pest infestations. All year long, your Merrimac property is exposed to the dangers of pests, which is why it's a good idea to get the proper pest protection.

Welcome to Freedom Pest Control, a local, veteran-owned, and operated pest control company that has provided quality Essex County pest control since 1994. We offer innovative pest management solutions and friendly and caring customer service, giving our valued clients the comfort of knowing they're protected all year long. With integrity, collaboration, and innovation, we bring you the best residential and commercial pest control solutions in the area. Call us today to get your free, no-obligation quote, and we'll get the process started right away.
Residential Pest Control In Merrimac
Here at Freedom Pest Control, we provide complete residential pest control solutions to over 900 homes throughout Massachusetts and New Hampshire. We deal with all kinds of common area pests, such as ants, mice, stinging insects, seasonal invaders, spiders, cockroaches, bed bugs, termites, and wildlife. During our residential pest control process we:
Inspect for conducive conditions and pest activity.
Determine the correct treatment plan.
Use IPM (Integrated Pest Management) best practices.
Treat pests with the least toxic treatments possible.
Perform a reinspection to determine our treatment effectiveness and the next steps.
No matter what pest pressures you're facing, we've got your back. We bring over 25 years of industry experience to the table, and we guarantee lasting results you can depend on all year. Contact us today and "Let us get them before they get you!"
What To Do About Rats On Merrimac Property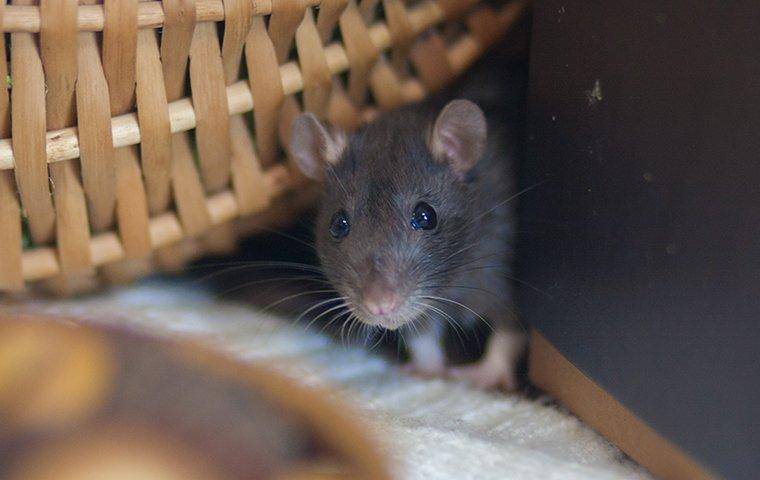 Rats are dangerous intruders that all property owners should be wary of. They bite, they contaminate your property, and they're capable of spreading all kinds of diseases. Not to mention the fact that they can also cause serious structural damage. If you're wondering what to do about rats in your Merrimac property, we've got some tips. Here are some helpful rat control methods:
Eliminate excess moisture and reduce available food sources.
Keep tree trimmings & woodpiles away from the perimeter of the structure.
Maintain cleanliness and reduce clutter around the property.
Seal entry points and block off cracks & crevices.
Store all food in gnaw-proof containers, and keep the garbage in sealed metal bins.
While these tips are a great place to start, the only way to get guaranteed protection from rat infestation is to secure ongoing services from the pest professionals. Freedom Pest Control is here to bring your dependable rat control and prevention solutions that last. Get in touch with us to learn more.
Why Now Is The Time To Protect Your Merrimac Home From Termites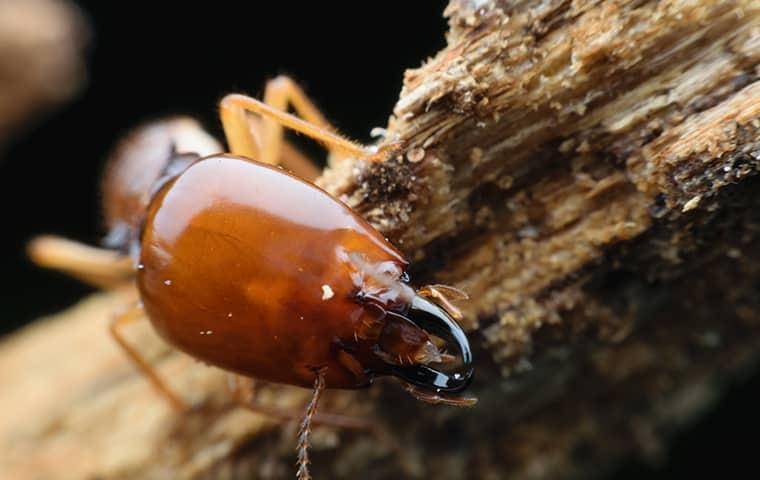 When it comes to household termite infestation, you must consider the large-scale consequences. It can cause serious structural damage that is dangerous and costly. The best way to save your Merrimac home from the nightmare of a termite infestation is to be proactive in your termite control efforts, starting with detecting termite activity.
There are some signs indicating termite infestation around your home that you should watch for. For instance, if you see swarmer termites, or their shed wings discarded near windows and doors, you may have termites. Also, look out for any warping of the structure or general moisture-damaged or rotting wood. The sooner you're able to detect any termite activity around your house, the more effectively you can get ahead of the problem and mitigate the scope of the damage.
For the best, most reliable termite prevention and control services in the area, call in the team at Freedom Pest Control. Our expert technicians provide local homeowners with year-round protection from household termite damage. Call today to address your termite control needs.
Commercial Pest Control In Merrimac, MA
No matter what kind of business you run here in Merrimac, it's important to address your commercial pest control needs, and that's why we're here. We've served over 450 commercial facilities, including properties such as food storage industries, schools, universities, restaurants, offices, multi-unit apartments, food processing plants, and hospitality.
Our vision statement goes as follows:
To strive to provide the best possible service
To provide innovative pest management solutions with friendly and caring customer service
To maintain deep roots in the community and give back to the environment
With a team of Associate Certified Entomologists, our team can expertly design a customized treatment program for each business. Our QualityPro staff is highly trained in a state-of-the-art monitoring program called INTRAP, which we use to monitor your facility and alert us of any pest activity. We ensure individual growth for each of our employees, and we develop lasting relationships with everyone on our team. Reach out to discuss your commercial pest control needs today.