Professional Pest Control For Newton, NH Properties
Newton, NH is a small town with fewer than 5,000 residents. Located in Rockingham County, Newton is a ten-mile-long hamlet that consists of four separate neighborhood villages: Newton Junction, Rowes Corner, Sargent Corner, and Crane Crossing. Newton was once a renowned carriage town, known for constructing innovative and stylish vehicles. Today, Newton maintains its legacy as a small town by taking excellent care of local parks, historical sites, and natural areas.
This New Hampshire city has much to enjoy, as well as much to consider. For the 4,600 home and business owners of Newton, animals like pests make life difficult to enjoy to the fullest. That's why the dedicated folks behind Freedom Pest Control are proud to serve Newton, NH, and all surrounding villages. We operate from a logistical headquarters in Merrimac, Massachusetts, finding new ways to identify and eliminate pests long before infesting human properties. For traditional treatments, eco-friendly options, and more, reach out to the Newton representatives of Freedom Pest Control. Let us get them before they get you!
Home Pest Control In Newton, NH
No matter where you live in Newton, NH, you are going to need pest control services. In the northern states of New Hampshire and Massachusetts, pests can appear at any time, in any season, and under any circumstances. Failing to promote adequate pest safety could lead to serious issues down the line, and make it more difficult to keep your home pest-free.
Freedom Pest Control leads the charge against New Hampshire pest species and infestations, sporting decades of experience in the industry. We provide all our Newton clients with access to the Gold Protection Plan, removing cyclical New Hampshire pests on a year-round basis.
Below are some additional features of our residential pest control plans:
Two foundational treatments in both spring and fall
Protection against dozens of common Newton pests
Follow up and emergency visits at no extra cost to you
A customizable Integrated Pest Management (IPM) plan for all homeowners
Set your Newton home up for success. Submit an online contact form to learn more about Freedom Pest Control's residential pest management programs.
Newton's Step-By-Step Guide To Effective Mouse Control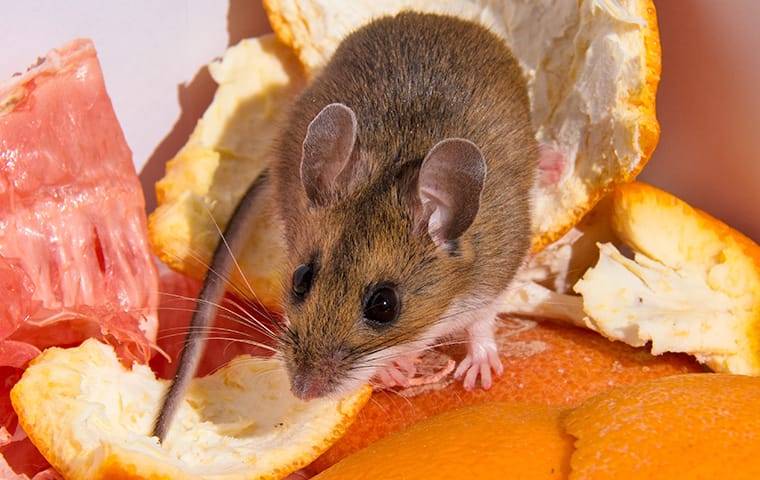 It's not easy to keep rats and mice under control, especially in Newton. Mice in particular are some of the most complicated pasts to manage, able to slip through holes the size of a quarter. These rodents are easily identified by their four-inch bodies, furry tails, and large ears. Mice are quiet, discreet, and very small, making them hard to identify without previous infestation experience.
There may not be a way for you to control mice once they infest your property. However, there are some steps you can take today to control them in the future. Start with these prevention tips:
Begin by performing a deep cleaning of the home. This will eliminate any food factors that may be attracting mice inside, including crumbs, spills, and food on the counters.
Look for ways to conceal any gaping entry points. This includes the use of waterproof caulking both inside and outside the house.
Reduce excess humidity inside your home. Purchase a dehumidifier to help with chronic issues, or get desiccant bags for small duty moisture management.
If a mouse problem has already become evident around your Newton home, prevention steps will no longer be enough to defend your property. Instead, contact Freedom Pest Control for effective mouse control right away.
What's Attracting Wasps To My Newton Property?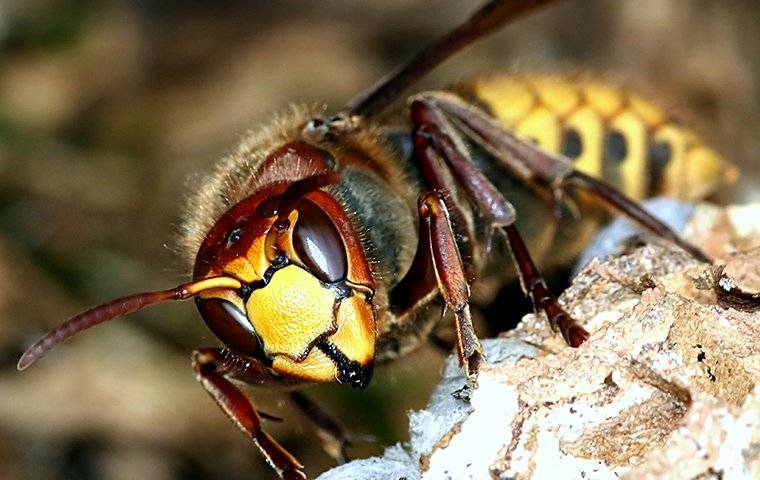 There are many reasons why wasps could be attracted to your Newton home. Like other living things, these insects require food, water, and shelter to thrive. If your home has any of the following elements, it could be contributing to a serious infestation:
The presence of large fruit-bearing trees or bushes
A large amount of standing water, particularly from birdbaths, fountains, and other small ditches
Long tree branches or overgrown shrubs that could provide places to build nests
The attraction of wasps to your Newton property may be an accident. Getting them off of your property will not be. Invest in a wasp prevention program you can trust with Freedom Pest Control. We are awaiting your call at any time.
Commercial Pest Control In Newton, NH
The reputation of your Newton business is vital to the success of your product, service, and company. Despite your best efforts, the presence of even a single pest has the ability to completely change the trajectory of your venture. Rodents contaminate food items, while creatures like cockroaches spread disease and illness. It takes ongoing pest control efforts, as well as customizable plans, to maintain your business.
Enter the folks at Freedom Pest Control, a company proud to provide years of commercial pest management to Newton residents. We simplify all aspects of the planning process by spearheading value-driven, focused solutions:
Initial inspections check your entire property for signs of pests, including the interior and exterior of the building.
Treatment programs provide you with total freedom, including choices between traditional and eco-friendly alternatives.
Cost-effective follow-up visits protect your business without missing vital areas.
Make the right choice for commercial pest management. Contact Freedom Pest Control for a comprehensive estimate now.