Professional Pest Control For Quincy, MA Properties
Rich in art, culture, and history, Quincy, MA is called the 'City of Presidents' and named after the two U.S. presidents born here; John Adams and John Quincy Adams. Today, the population is just under 102,000 residents, and the city itself is one of Boston's immediate southern suburbs. With a strong school system, universities, and nature parks, Quincy is a tourism hotspot and a great place to live or start a business. As more people have realized this, Norfolk County pest control needs have spiked because the pest populations have begun to thrive. Read on to learn how Freedom Pest Control can help your Quincy home or business become pest-free today!
Home Pest Control In Quincy, MA
There's nothing worse than finding a pest in your home. No matter what type of unwanted creature it is, knowing that filthy, disgusting pests have found a way into your safe space is a violating feeling. At Freedom Pest Control, we pride ourselves on providing prompt, compassionate residential pest control services that treat your situation with the urgency it deserves. With nearly 30 years of pest control experience in Quincy, our highly trained and expert technicians follow a proven formula to rid pests from homes permanently:
Accurate pest identification
A thorough inspection of your home
Implementation of prevention strategies for the future
A treatment plan specific to your situation
Elimination of pest threats
Complete follow-up visits to ensure customer satisfaction
Only certified technicians perform our residential pest control services who have the backing of certified entomologists on our staff. We provide the highest quality services and top-notch customer service, and we utilize the most advanced yet environmentally-friendly products available. Let us help you secure your home once more; give us a call today!
Quincy Property Owner's Guide To Effective Termite Control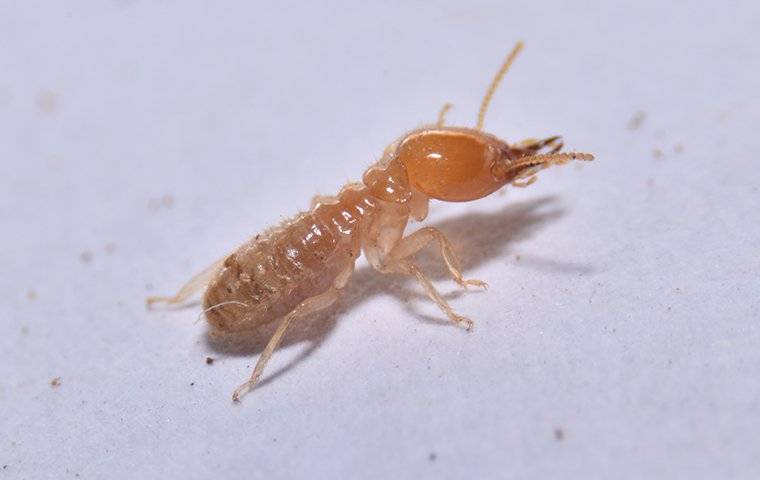 Because they are so silent, termites are difficult-to-spot, and many don't know they have a problem until it's too late. While we always recommend having an expert from Freedom Pest Control complete a thorough termite inspection, below are some things you can do to prevent termites from boring into your home:
A termite infestation usually starts with termites setting up shop in the organic debris in your property's yard, such as logs and stumps. Clear these out regularly to keep termites from coming near your buildings.
If there are other wooden structures around your home or business, try moving them further away.
If your porch is wood, try painting it to help deter termites from chewing through it, as they usually will graduate to your house after.
A highly trained professional from Freedom Pest Control can conduct a thorough termite inspection of your property, saving you countless hours and possibly thousands of dollars if they treat the infestation early on. Don't let these pests compromise the structural integrity of your home or business; give us a call today!
What's The Difference Between Wasps & Hornets In Quincy?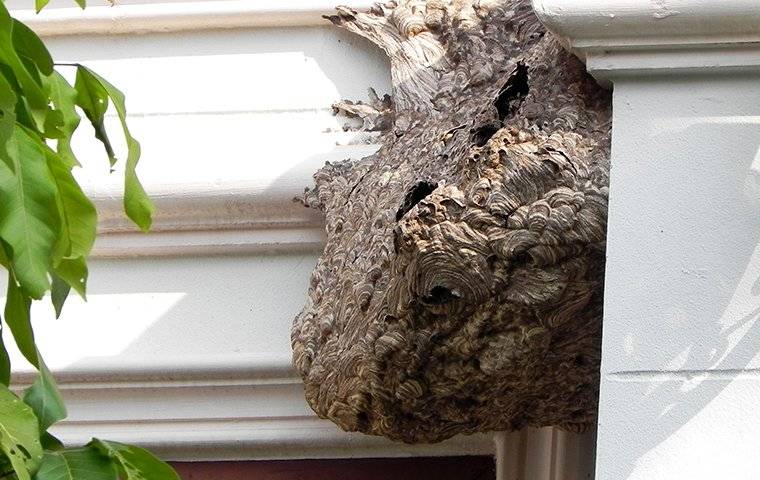 There are several types of wasps and bees here in Quincy, and it can be difficult to tell the difference. Below are some ways to help you figure out what stinging insect your might be dealing with:
No matter what types of wasps you might be seeing, they all share a similar size, which is slim and disjointed. Bees tend to be much fuller and not as long.
Bees typically have fuzzy bodies that help them collect and distribute pollen. Wasps have shiny, hairless bodies.
If a bee stings you, it will die. Wasps can sting you repeatedly without any repercussions.
If there are stinging insects on your property, give Freedom Pest Control a call. We will help safely remove them so that you can get back to enjoying your yard again.
Commercial Pest Control In Quincy, MA
Commercial pest control services are a must for Quincy business owners. As the human population grows, the pest population booms, and it becomes a matter of when you end up with a pest problem, not if. When that happens, Freedom Pest Control is available to provide the highest quality treatment to the following businesses:
Restaurants
Hospitality
Property management
Food processing facilities
Food storage
Educational facilities
Retail
Construction sites
Real estate/WDI Inspections
Facility management
Freedom Pest Control is QualityPro certified, and we have a state-of-the-art lab where we study pest behavior and mannerisms and trial the best techniques to exterminate them. We share the valuable knowledge we gain with our clients and help secure their establishments so that pests cannot return. Our commercial pest control services are founded on our core values of integrity, innovation, and collaboration. If unwanted pests threaten your business's hard-earned reputation, don't wait; give Freedom Pest Control a call today!