Professional Pest Control For Randolph, MA Properties
Located about 15 miles from Boston, the suburb of Randolph, MA, is every nature lover's paradise. There are endless opportunities for hiking and fishing, and it's truly a beautiful place to live, work, and play. Unfortunately, pests also think it's beautiful here in Randolph, and they seek entry into our homes and businesses to access sources of food, water, and shelter. That means we're exposed to the dangers of pest infestation, but not to worry, Freedom Pest Control is here to help.

Our team is proud to offer you the best residential and commercial pest control solutions in the area, bringing integrity, collaboration, and innovation to every job that we do. For over 25 years, Tom Drapeau and our team of licensed pest technicians have provided dependable pest solutions to properties throughout Norfolk County and the surrounding areas. Reach out to us today to get your free, no obligation quote.
Home Pest Control In Randolph, MA
Household pest infestation can cause a lot of problems for you and your family, but try not to worry, because we're here to protect you. Freedom Pest Control has serviced over 900 homeowners with complete residential pest control services. Our residential process includes:
Inspection
Conducive conditions and pest activity.

Determining the correct treatment plan.
Services
IPM (Integrated Pest Management) best practices.

Treating pests with the least toxic treatments possible.

Re-inspections to determine how the treatments are working, and what needs to be done next.
Our company goal is to service customers with the most advanced pest technologies and environmentally sustainable practices in the area. We use state-of-the-art pest treatments that are developed based upon pest behavior and biology. Whatever your household pest needs may be, you can count on us. Call today to get started.
Termite Control: How To Get Rid Of Termites In Your Randolph Home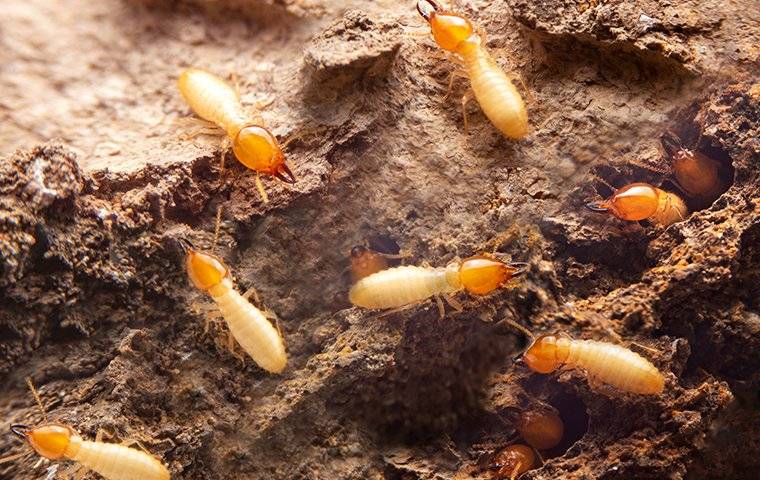 Termites can cause serious damage to your Randolph home, putting you and your loved ones in harm's way. These wood-eating pests feed on materials with cellulose, and that includes the structural timbers of your property. As the construction weakens over time, the damage spreads and the house becomes unsafe.

To avoid termite infestation around your home, eliminate any excess moisture around the property. You should also inspect any wooden items coming inside, and always store wood piles away from the perimeter. Make sure to avoid wood-to-soil contact, and remove any rotting or moisture damaged wood from the property.

It's great to be proactive, but no efforts are 100% effective. To thoroughly protect your home from termite damage, reach out to your local pest experts. Freedom Pest Control is here to help. We provide complete termite control and prevention solutions to keep you guarded all year long. Contact us today to learn more.
What Smells Attract Stinging Insects To Randolph Properties?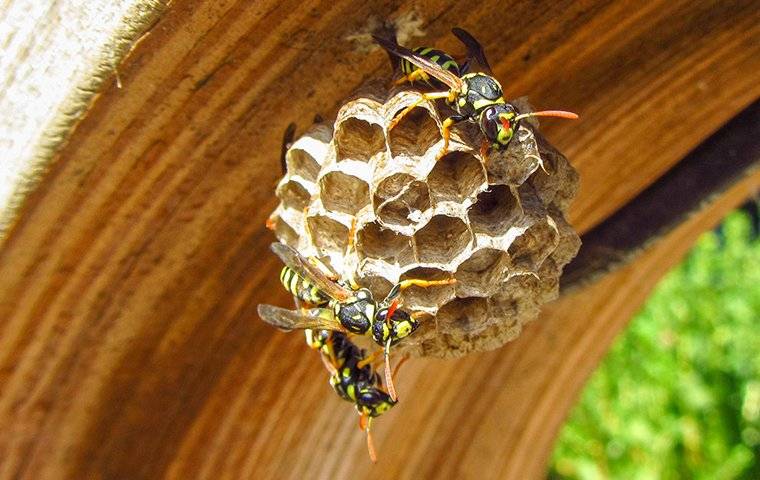 Randolph is home to several species of stinging insects, and they're very attracted to your property, specifically your backyard. As they feed on insects and nectar throughout your yard, they call in all their friends and build nests throughout your property.

Scent, particularly, is something that attracts stinging insects. Because they feed on nectar, they're drawn to sweet smells and food sources. They're also attracted to flowers around your garden, and certain scented sunscreens. Whatever it may be that's drawing them to your property, it's important to do everything you can to keep them out.

The most effective method of stinging insect control and prevention is ongoing services from the pest professionals. Here at Freedom Pest Control, we're proud to offer comprehensive stinging insect elimination services that you can rely on. Reach out today, and we'll get started right away.
Commercial Pest Control In Randolph, MA
Your Randolph business relies on good word of mouth to bring you repeat and referral business. So, when pest infestation becomes a problem, not only is the well-being of everyone in your facility threatened, but so is your overall reputation and standing within the community.

To prevent your reputation getting tarnished, it's imperative to avoid commercial pest infestation at all costs. That's why we're here. We've serviced over 450 facilities with complete commercial pest control solutions. Some of the business we've serviced include food storage industries, schools, universities, restaurants, offices, multi-unit apartments, food processing plants, and hospitality.

Our QualityPro staff specializes in providing a comprehensive monitoring program called INTRAP (Intelligent Real-Time Alert Program). We use this state-of-the-art program to monitor your facility and alert us of any pest activity on the premises. Not only do we prioritize the satisfaction of our valued clients, but we also ensure individual growth for each of our employees. We work hard to develop lasting relationships with everyone on our team, and we continue to educate our employees so that our customers get the best services possible. Get in touch with us to discuss your commercial pest control needs today, and we will set up your initial inspection right away. We look forward to your call.