Professional Pest Control For Rockport, MA Properties
Located an hour north of Boston, the seaside town of Rockport, MA, is surrounded by the Atlantic at every turn. With a population of 7,000, we see a lot of familiar faces around town. Unfortunately, that includes pests. Pest activity is a year-round threat for Rockport property owners. If you want to effectively guard your home or business from the detriments of infestation, we suggest looking into our professional pest control services.

Freedom Pest Control is a locally owned and operated pest control company that has been servicing Essex County and the surrounding areas since 1994. Headquartered in Merrimac, we use state-of-the-art pest technologies that are developed based upon pest behavior and biology. This allows us to create the perfect treatment for your home or business, bringing you pest-free results you can count on. Call today to get your free estimate.
Home Pest Control In Rockport, MA
Household pest infestation comes with a long list of consequences. The health and safety of you and your loved ones are put at risk, and it's important to secure the proper pest protection. The most effective way to protect your Rockport home from household infestation is to call in the pros at Freedom Pest Control.

We offer customized pest control plans that are strategically developed to target your pest pressures. Having serviced over 900 homeowners in the area, you can count on our expertise and effectiveness of our home pest control process.
Our Gold Protection Plan offers:
Bed bug control, rat control, and wildlife control.
Attic remediation and restoration.
INTRAP (Intelligent Real-Time Alert Program) technology for efficient, responsive alerts to pest problems.
With over 25 years of industry experience, Tom Drapeau and our team of licensed pest technicians bring you safe, effective, and lasting protection from household infestation. We work hard every day to achieve the goal of servicing our customers with the most advanced pest technologies and environmentally sustainable practices available. Contact us to learn more.
What To Do About Mice In Your Rockport Home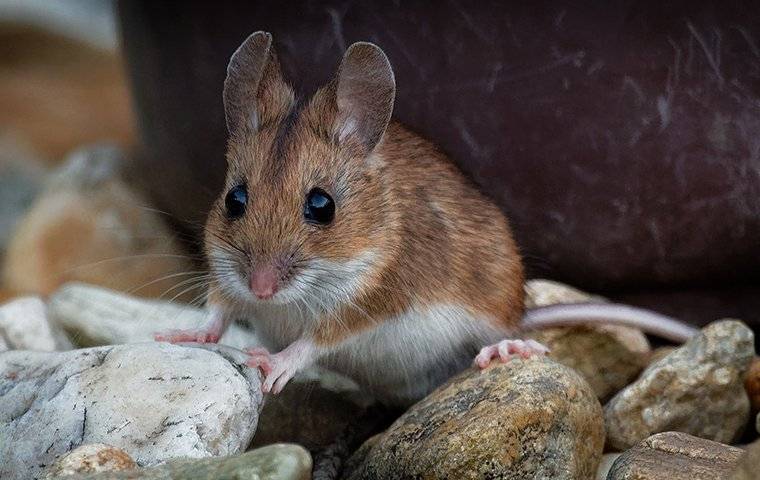 Mice are drawn to your Rockport home in search of food and shelter. They're unsanitary invaders, and they can cause serious structural damage, and widespread contamination. If you want to avoid an infestation of mice, there are some helpful ways in which you can be proactive:
Block of entry and access points.

Fix leaky pipes and faulty faucets.

Keep tree trimmings and woodpiles away from the foundation perimeter.

Maintain cleanliness, and eliminate clutter around the home.

Promptly wipe up any spills and crumbs.

Reduce excess moisture throughout the home.

Store food and belongings in gnaw-proof containers.
Unfortunately, none of these methods are entirely effective on their own, and that's why we recommend relying on the pest professionals. Contact Freedom Pest Control today to secure year-round coverage from mice, and all the threats they pose. We're here to help you and your loved ones get the protection you deserve.
How Dangerous Are Rockport Termites?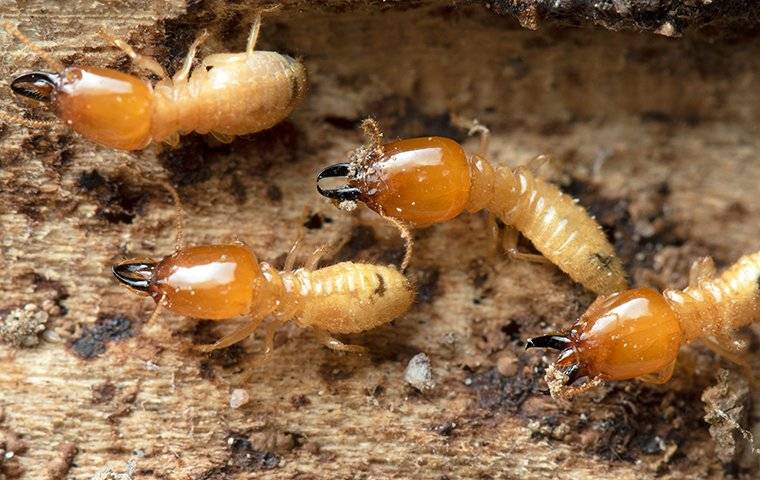 You've likely heard of the horrors of termite damage, and it's really no exaggeration. Termites are wood eaters that feed on products containing cellulose. That includes the structural timbers of your property, putting your safety at risk.

As termites eat through the construction, they threaten the integrity of it, and that puts your safety at risk. Not to mention, the safety of everyone else in your home or business.

Something else to be aware of is the financial repercussions. Termite damage isn't only dangerous for your home, but it can also cost you a lot of money. The NPMA estimates that termite damage repair and prevention services cost U.S. property owners $5 billion every single year.

If you want to effectively guard your home or business against termite activity, we suggest you get regular services from the pest professionals. Freedom Pest Control is here to fulfill all your termite control and prevention needs. Give us a call today to schedule your initial inspection.
Commercial Pest Control In Rockport, MA
There's a lot of work that goes into running a business, and that includes protecting your facility from potential threats. Well, pest infestation is a threat, and the only guaranteed way to keep pests out of your business is to get professional help. Freedom Pest Control services over 450 local businesses in the area, providing quality commercial pest control solutions that local business owners can depend on.

Using IPM (Integrated Pest Management) strategies, we come up with a treatment plan that is customized to meet the needs of our customers. Our QualityPro certified staff is highly trained, implementing the most effective and efficient pest control methods to tackle your infestation from the inside out. We've serviced all kinds of facilities, such as food storage industries, schools, universities, restaurants, offices, multi-unit apartments, food processing plants, and hospitality. Whatever business you run, and whatever your pest problem, you can count on us to help. Get in touch with us for your no obligation quote.