Professional Pest Control For Rowley, MA Properties
When pest problems pop up on your Rowley area property, trying to deal with them yourself might just make matters worse. Unfortunately, many local pests will bring destruction and health hazards to your property. So what's the best way to protect your home or business from invasive Rowley pests? At Freedom Pest Control, we place an emphasis on customer satisfaction and we have the track record to prove it. Here's what we have to offer:
4.8-star average rating
Focused, attentive customer service
Highly-trained entomologists
Give us a call today to take your first step towards a pest-free home or business in Rowley.
Home Pest Control In Rowley, MA
As a homeowner in Rowley, you can never be too careful about the way you protect your home from pests. Termites and rodents can cause expensive damage over time, while rodents and other pests like roaches, ants, and more will spread dangerous bacteria throughout your home.
In order to protect your home and family from these concerning threats, partner with the most effective and affordable pest control services in the area. Our professional residential pest control technicians will inspect your property thoroughly and put together a customizable plan based on your needs and budget. Plus, since customer satisfaction is our main goal, we can assure you that you'll always feel like our top priority. Give us a call today to schedule an inspection.
What Rowley Residents Ought To Know About Stinging Insect Control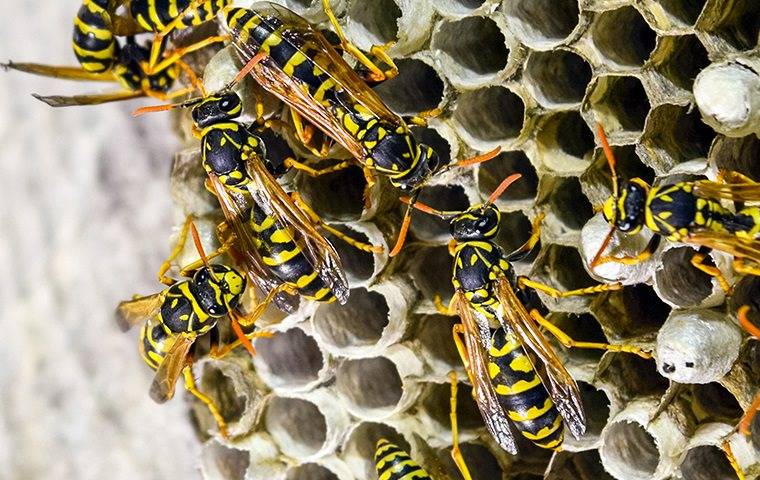 When Rowley residents notice stinging insects in their yard, their reaction to the problem could be the difference between safe outdoor time and serious medical conditions. Wasps and bees, for instance, can deliver painful stings that can lead to health problems like anaphylactic shock and more.
The internet may tell you to spread essential oils around or try to maintain the lawn properly, but all you can really do to control wasps and bees is to have the nests removed as soon as you spot them. However, it's incredibly dangerous to remove these nests yourself. Most stings result from homeowners' attempts to eradicate these pests themselves.
So when you see nests on your Rowley property, make sure to contact the pros at Freedom Pest Control as soon as you can. Our professional pest control specialists will inspect your property for nests and conducive conditions before eradicating the nests safely. Instead of putting your home and family at risk, get the affordable pest control you need at the prices you want. Call us today to schedule an inspection with one of our residential pest control experts.
Why Do I Have Cockroaches In My Rowley, Massachusettes Home?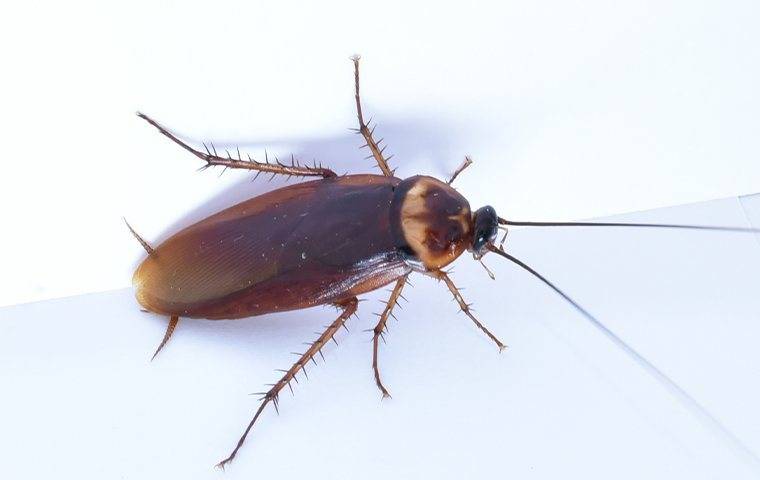 If you have cockroaches in your Rowley home, you're not alone. Cockroaches are one of the most invasive pests in the Rowley area, and many people don't even realize they have a problem. Since cockroaches are afraid of humans and light, they'll remain hidden until you go to sleep. That's why just one or two cockroach sightings, especially during the day, could indicate a severe cockroach problem.
Cockroaches can use their flexible bodies to squeeze into the cracks and crevices around your home very easily, so it can be very difficult to keep them out and get rid of them. They are usually attracted to your home for the following reasons:
Loose crumbs due to lack of regular cleaning
Moisture buildup due to excess humidity
Poorly stored food and trash
If you can control these issues, you may have a chance to limit your risk of a cockroach infestation. However, once roaches are in your home, it's nearly impossible to get them out. Allowing them to linger can increase your risk of harmful illness due to roaches spreading bacteria throughout your home, especially on your meal-preparation areas.
That's why the most effective form of roach control is partnering with the professionals at Freedom Pest Control. Our highly qualified and experienced residential pest control technicians will get to the source of the cockroach infestation and put together a plan to get rid of the problem completely. Give us a call today to schedule your cockroach inspection with one of our experts.
Commercial Pest Control In Rowley, MA
When you own a business in a place like Rowley, protecting your reputation is one of the best things you can do for the future of your business. Invasive pests, unfortunately, are a direct threat to this reputation, especially with the power of social media reviews.
If you want to protect your Rowley area business and its reputation from customers posting about pest problems on social media, then you need professional pest control that makes your business a top priority. With attentive commercial pest control experts and customizable treatment plans, we can assure you that we have everything we need to protect your business the way it deserves to be protected. Give us a call today to schedule your inspection with one of our commercial pest control experts.