Professional Pest Control For Salem, NH Properties
If you love Salem, but hate dealing with the pests that live here, Freedom Pest Control has the solution for you. Whether you're looking for commercial or residential pest control, termite services, or other pest control needs, we have you covered. We have over 25 years of experience in pest control. And while our company has been around for a while, we are constantly updating our tools and techniques based on the latest in pest control research.
If you're looking for a pest control company that believes in providing high quality for a fair price and always puts the customer first, look no further than Freedom Pest Control. Call us today and see what we can do to keep your home, family, and business safe from pests.
Home Pest Control In Salem, NH
When you come home after a long day at work, you want to kick back and unwind, spend time with family, maybe watch your favorite TV show. What you don't want to do is deal with a pest problem. Pests in your home can be a nuisance, they can destroy your property, and they can jeopardize your health and the health of your family.
If you have a pest problem in your Salem home, or want to prevent pests from becoming a problem, call us today. We take pride in offering high quality pest control at affordable prices. Our residential pest control plans are designed to eliminate any pest infestations you are currently dealing with and provide year-round protection against the large variety of common Salem pests like ants, mice, bees, and silverfish.
Our pest control plan features four visits per year for seasonal preventive treatment. We are so confident that we can keep your home protected, we offer a money back guarantee. If we have to come back more than two times between scheduled visits, your last treatment is free. If you want confidence that your home is protected, call us today.
The Importance Of Professional Nuisance Wildlife Control In Salem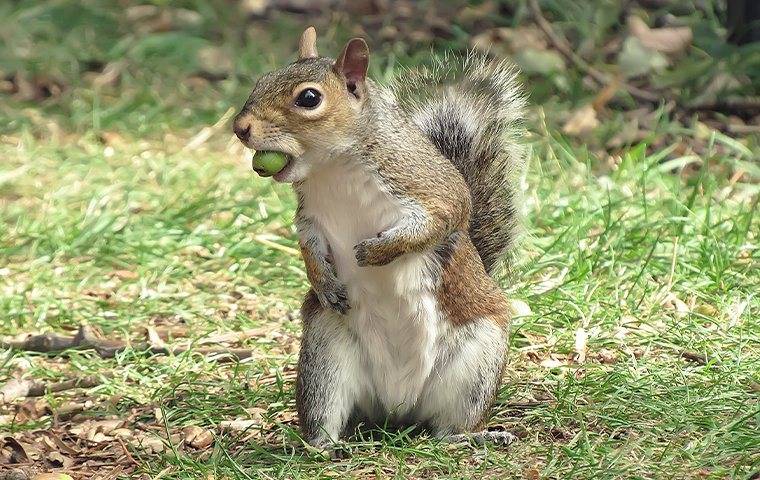 Many people love watching wild animals in their backyard. Deer can be beautiful, gracefully running and jumping, and who doesn't enjoy watching squirrels chase each other up and down a tree? But as fun as watching these animals can be, keeping them out of your backyard can be important for the health and safety of your family.
Wild animals can spread disease and help transport disease-carrying fleas and ticks into your yard. Aside from the diseases, many wild animals will bite if they feel threatened by your presence. These bites leave you at risk for rabies or for bacteria to enter your body where skin is broken. As if diseases aren't bad enough, wild animals can destroy your garden and your home.
Because of the risks associated with wild animals, it is important that you don't try to remove them yourself. Our technicians are trained to safely trap and remove wildlife from your property, and can help pinpoint and correct the factors that brought them there in the first place. They will also seal any holes that these animals have created trying to get into your home with heavy mesh wire to make sure they can't get back in.
Don't put yourself or your family at risk trying to handle wildlife on your own. Let our professional technicians take care of your wildlife problem, keep you safe from the issues they cause, and keep them in the wild where they belong.
What Attracts Skunks To Salem Properties?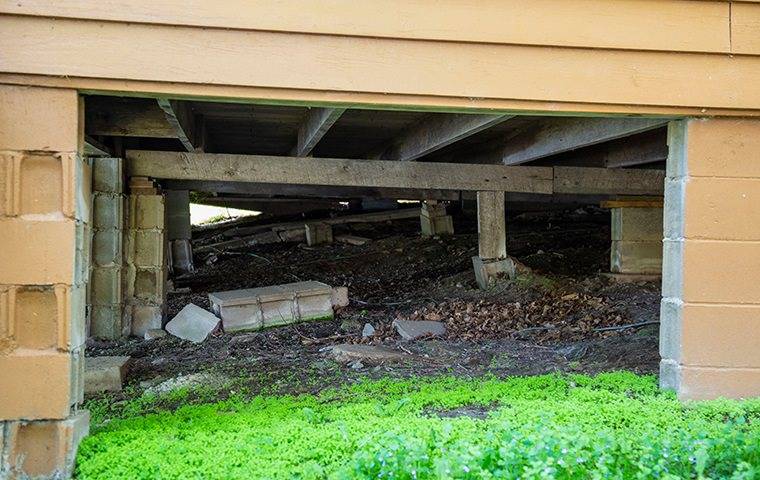 If you've ever had the misfortune of getting sprayed by a skunk, you know how bad an experience it can be. No matter how many times you shower, you can still feel the stink of their spray on you. You may even end up throwing away the clothes you were wearing.
Skunks and other nuisance wildlife will come onto your property in search of food, water, and shelter. Here are some things that skunks look for that may be making your home a target for these stinky invaders:
Birdseed and sunflower seeds

Pet food

BBQ grills

Garbage

Low-hanging or fallen fruit

Quiet open spaces under decks and similar areas to build a nest.
If you are worried about a skunk problem, or need skunks removed from your yard, call us today. We can handle your skunk problem, so you don't have to worry about getting sprayed.
Commercial Pest Control In Salem, NH
Are you worried about pest infestations in your Salem business? If you have, then you have probably also thought about the damage a pest infestation can cause. Some of this damage may be physical; many of the pests that frequent commercial buildings can do massive damage without you even knowing. Some of it may be health related, as pests spread diseases, and their bites can require prompt medical attention. If this isn't enough to worry about, pests can also damage the reputation of your business. All it takes is one pest sighting on your property to give your business a bad name.
Fortunately, at Freedom Pest Control, we can develop a commercial pest control plan to prevent these issues from occurring. We know that every business is unique and comes with its own pest pressures. We have years of experience handling the pest control needs of a wide variety of businesses, including:
Hotels

Apartment complexes

Restaurants

Schools and universities

Office buildings

Food processing and storage facilities

And more
Our technicians will use the latest in science-based pest control to keep your customers, employees, and reputation safe from pests.