Professional Pest Control For Seabrook, NH Properties
Settled in 1638, Seabrook, NH, is known as the gateway from Southern New England to Northern New England. It's located just 36 miles from the greater Boston area, and we enjoy an active seacoast with many miles of clean beaches and harbors. Seabrook is a wonderful place to live, and pests couldn't agree more. These unwanted guests pose a year-round threat for local property owners, and the only guaranteed way to protect yourself from infestation is to rely on help from the pest experts.

Welcome to Freedom Pest Control. Since 1994, our team of licensed pest experts has been servicing homes and businesses throughout Rockingham County and the surrounding areas. We bring over 25 years of industry experience to the table, and we guarantee lasting results you can depend on all year. Our vision statement is to provide the best possible services, using innovative pest management solutions and friendly, caring customer service to bring you the best pest protection possible. Get in touch with us to learn more about our residential and commercial pest control solutions.
Home Pest Control In Seabrook, NH
Your Seabrook home is filled with pest attractants, and in order to avoid household infestation, it's a good idea to secure help from the pest professionals. Here at Freedom Pest Control, we provide complete residential pest control solutions to over 900 local homes. Our process entails:
Inspection
Locating conducive conditions and pest activity.

Determining the correct treatment plan.
Service
Using IPM (integrated Pest Management) best practices.

Treating pests with the least toxic treatments possible.

Re-inspections to determine how the treatments are working, and what needs to be done next.
From start to finish, we work hard to bring you customized pest solutions at affordable prices. At the end of the day, it is our goal to service customers with the most advanced pest technologies and environmentally sustainable practices available. Reach out for your complimentary estimate.
How To Control Ants On Seabrook Properties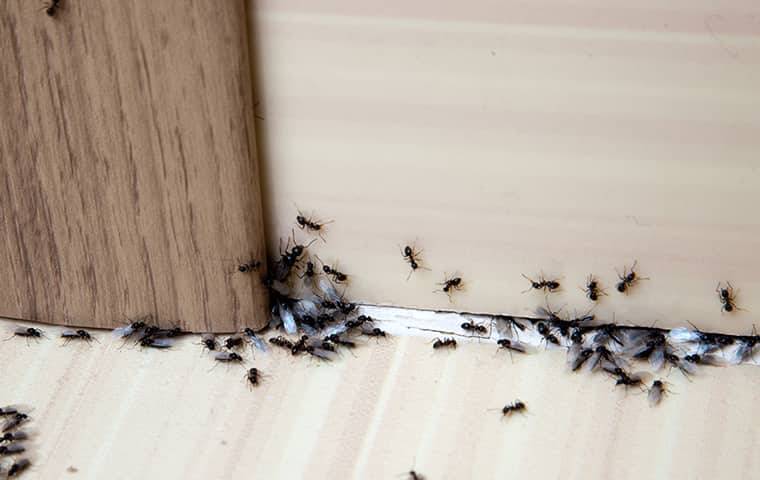 Ant infestation is frustrating for a number of reasons. These intruders are so tiny, and they can fit into the smallest openings, cracks, and crevices around your property to gain entry. To help reduce your chances of experiencing an ant infestation, there are some precautionary measures you can take:
Clean up spills and crumbs immediately as they happen.

Eliminate sources of excess moisture and standing water around the property.

Keep food in airtight containers, and keep trash in a lidded bin.

Regularly sweep and vacuum the area, and keep things tidy in general.

Repair cracks and crevices, and seal off any potential entry points.

Take the trash out regularly, and keep it outside in a sealed and lidded bin.
For the absolute best ant control and prevention services in the area, your best bet is to contact the professionals at Freedom Pest Control. We've been dealing with local area ant species for a long time, and we have the knowledge and expertise to thoroughly eliminate them from your property for good. Call today to get started.
Are The Cockroaches In Seabrook Dangerous?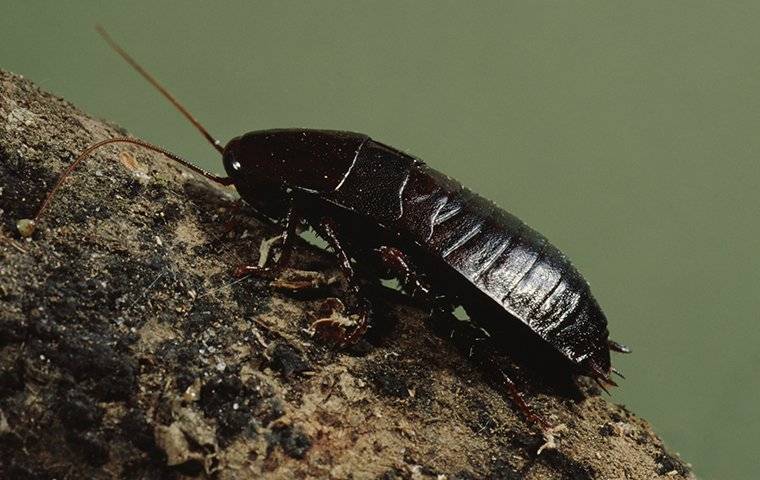 Cockroaches are unwelcome guests that you certainly don't want to discover in your Seabrook home or business. These intruders leave droppings behind wherever they go, consisting of shed skin, feces, and allergen-filled saliva. When your space is contaminated with these droppings, your health is seriously put at risk.

Cockroach activity can lead to a long list of health conditions including salmonellosis, cholera, dysentery, gastroenteritis, listeriosis, typhoid fever, and a host of viral diseases. If you are looking for guaranteed protection from the dangers of cockroach infestation, you've come to the right place.

Freedom Pest Control is your go-to source for quality cockroach control and prevention services. Not only will we detect and eliminate all present cockroach populations, but we implement preventative measures to keep them away in the future. Contact us today to keep the roaches away.
Commercial Pest Control In City, ST
If you are worried about pest infestation around your Seabrook business, we can help. Our commercial pest control solutions give business owners continued protection from the dangers of infestation. We've serviced over 450 businesses in the area. Some of the facilities we've worked with include food storage industries, schools, universities, restaurants, offices, multi-unit apartments, food processing plants, and hospitality.

Our QualityPro certified staff is highly trained, implementing the most effective and efficient pest control methods to tackle your infestation from the inside out. We use a host of complimentary IPM (Integrated Pest Management) strategies to get to the root of your pest problem, and eliminate it completely.

With a team of associate certified entomologists, our team is able to expertly design a customized treatment program for each business. We make sure you are pest-free and protected, ensuring everything is working correctly with the use of quality assurance inspections. As we always say, "let us get them before they get you." Call us today to get your free, no obligation quote, and we'll get the process started right away.