Professional Pest Control In Somerville, MA
A short distance from the heart of Boston, Somerville provides residents with a mixed suburban and urban feel removed from the bustle of Boston, but still exciting. The area boasts several coffee shops, restaurants, and parks, and residents feel at home in the welcoming, peaceful community. However, pests can sometimes invade Somerville businesses and homes, creating a need for professional Somerville pest control.
Our team at Freedom Pest Control knows how important it is to keep your Somerville home or business pest-free, which is why we strive to provide the most effective and reliable pest control solutions possible. We make sure to tailor our pest control plans to your property's needs and we follow-up as often as necessary to keep pests away year-round.
Residential Pest Control In Somerville
Keeping your Somerville residence pest-free is vital if you want to avoid the health and safety risks that most infestations bring. Our team at Freedom Pest Control understands this, and our expert service technicians work with you every step to identify your pest problems and provide effective solutions.
Our residential pest control plans utilize Integrated Pest Management (IPM) methods to eliminate active infestations and ensure that solutions are long-lasting. Each customer will receive the best treatment for their home and friendly customer service that takes the stress out of the process.
Get started and contact us for a free, no-obligation quote.
Six Myths About Termites In Somerville You Probably Still Believe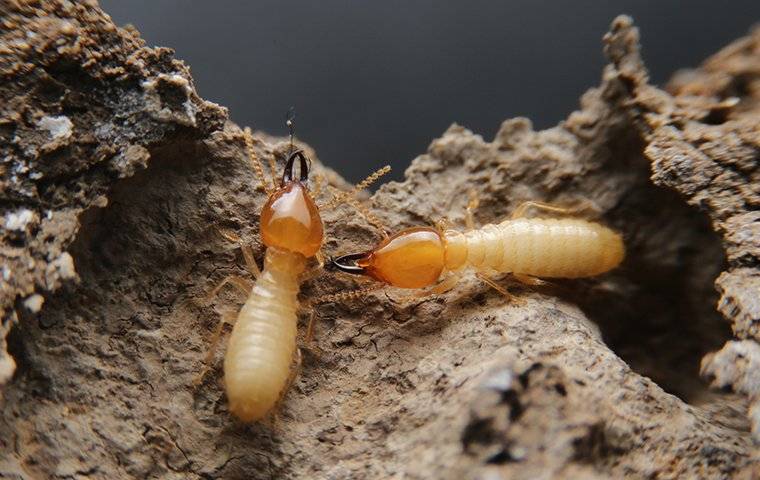 Termites are one of the trickiest pests in Somerville due to the destruction they can cause when left untreated. It's essential to understand all you can about this pest if you want to get rid of termites, which is why we will shed light on some common termite myths you probably still believe:
Termite infestations are easy to see: Most of the time, you overlook termite infestations until serious damage occurs. By then, the infestation is often widespread.
Properties with previous termite treatments are safe from future infestations: Unfortunately, termites can move back into a previously treated property.
Termites are only a problem in the summer: As a pest that mostly lives in wood or underground, the weather doesn't affect termites, and can be a problem year-round.
Termites only look for wood: Wood is a favorite of this pest, but moisture, discarded plant materials, and mulch can attract them.
DIY solutions for termites work: Often, these solutions are less than adequate for total termite removal.
Termite treatments are expensive: Professional termite treatments can cost more than DIY ones, but they are reliable.
If you need help eliminating termites or want to know more about our termite pest control options, contact Freedom Pest Control today.
The Trick To Keeping Cockroaches Out Of Your Somerville Home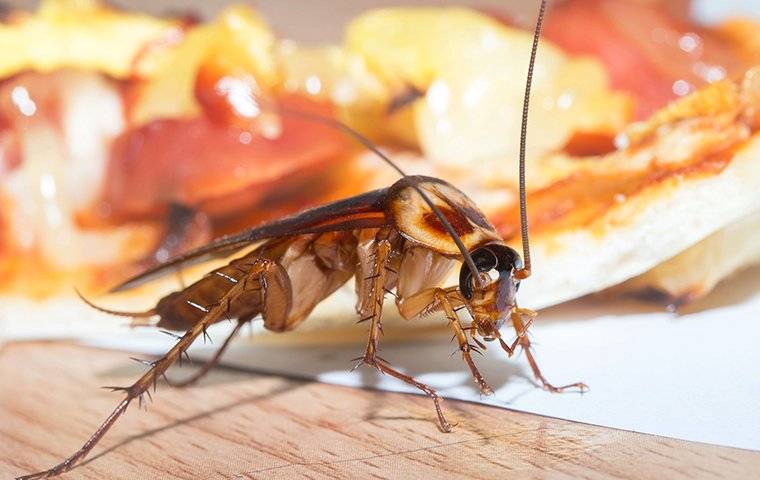 Cockroaches invading your Somerville home is a recipe for health risks, property damage, and an unpleasant home environment. Proper cockroach control provided by the professionals at Freedom Pest Control is necessary to defeat this pest. You can follow some easy prevention tips to ensure infestations of cockroaches stay gone for good.
One of the best things you can do to keep cockroaches away is to store all leftover food properly and refrain from leaving out dirty dishes or food and drink spills. The aroma of these items attracts roaches and encourages them to scavenge around the interior and exterior of your home. You should seal trash bags tightly and dispose of trash promptly if you want further deter scavenging. Use trash cans with tight-fitting lids outdoors to support these efforts.
Additionally, seal cracks around the doors, windows, and foundation of your home, as doing this will keep roaches from invading in the first place. Contact Freedom Pest Control for more information or assistance with roach removal.
Commercial Pest Control In Somerville
Your Somerville business deserves to be kept pest-free, but this process can be challenging to undertake by yourself. If you don't want to stress over pest control and hate the idea of attempting hit-or-miss DIY pest control treatments, your first step is to contact Freedom Pest Control. Our team provides expert, tailored commercial pest control solutions that you can rely upon.
Freedom Pest Control services several different types of commercial property in Somerville. We specialize in treating schools and universities, food storage facilities and processing plants, restaurants, offices and multi-unit apartments, and hospitality facilities. We customize all of our plans to your property's needs, and we make sure to work with you closely to address all of your pest control concerns.
Contact us now for a free, no-obligation quote.