Professional Pest Control For South Hampton, NH Properties
Located in the southern woodlands of New Hampshire, South Hampton is an area that's known for its recreation opportunities and its close proximity to national and state parks. But Rockingham County property owners always have to beware of the threat of pests, because pest populations can encroach upon anywhere that human properties overlap with natural spaces. That's why South Hampton property owners should learn how they can prevent pest infestations early and partner with pest control experts for better assistance.
Home Pest Control In South Hampton, NH
Most homeowners don't take pest infestations very seriously until they happen to them. While it can be easy to assume pests will never happen to you because you've never noticed them around, pests are hard to detect by nature. They are often tiny, nocturnal, and subtle in their actions. By the time the problem is noticeable, you can wind up with serious problems. These are the main reasons why it's important to turn to professionals for residential pest control:
Damage: Pests can bite, claw, dig and destroy your property in many ways. Whether they cause structural issues like termites do or they cause cosmetic staining and scratching, the damage pests cause can be expensive to undo.
Disease: Many pests are known to carry diseases, including plague, salmonella, and Lyme disease. Even if they don't transmit viruses and bacteria, the presence of pests can make allergies and asthma worse.
Population: It doesn't take long for a few pests to turn into dozens or even hundreds. They reproduce quickly, which is why you need to clamp down on them quickly.
In order to protect your home with proper residential pest control, you should turn to Freedom Pest Control today.
Ant Prevention Tips South Hampton Residents Should Know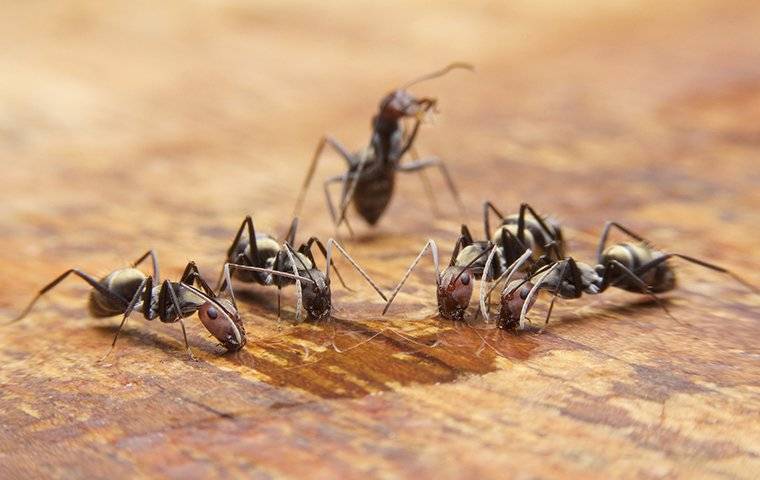 Every homeowner has dealt with ants at one time or another. These tiny invaders can slip inside of any home easily -- even clean and well-maintained ones. They are attracted by the food, water, and shelter that can be found inside of all homes, which is why every South Hampton homeowner should take these steps to decrease their risk of ant infestations.
Food Storage: Ants can detect food easily, whether it's in storage areas or its crumbs and traces left around your home. Proper storage and cleanup are key for these reasons.
Crack Sealing: Ants can slip in through tiny spaces, so no crack or hole should be disregarded when you check your exterior walls and foundations. Make fixes quickly.
Moisture Control: Ants are also drawn to moisture found around your home, so poor ventilation, drainage, and pipe maintenance can all be costly.
Treatments: Ant treatments can eliminate existing populations and protect against future infestations. This is the most effective form of ant control available.
Turn to Freedom Pest Control for ant treatments that actually work. Contact us today to get started.
A Helpful Guide To Rat Control For South Hampton Property Owners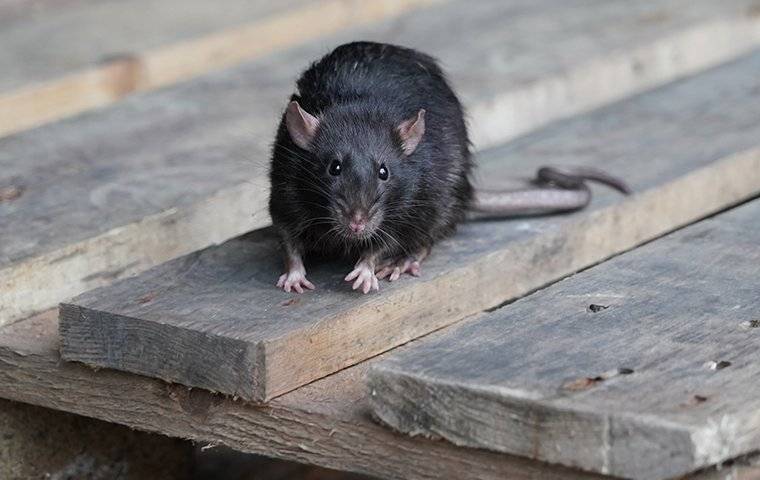 Rats are the largest home-invading rodent, and they are more common than most people realize. Just like their smaller counterparts, mice, rats can cause property damage and carry diseases. Plus, they multiply quickly. A single rodent female can have multiple litters of pups every year, so a seasonal pest problem quickly turns into a big population of multiple rats nests that are difficult to root out. That's why professional rodent control is better than trying to detect or eliminate a rat problem on your own.
At Freedom Pest Control, we can inspect your property for signs of rats or problem areas that attract them. With monitoring services and treatments, we can help make sure rats or other rodents never invade. If they are already a concern, we can quickly get services scheduled that get rid of them quickly and completely. Don't let a rat nest turn into a costly and continual problem, contact Freedom Pest Control today.
Commercial Pest Control In South Hampton, NH
As many problems as pests can cause for homeowners, these same issues lead to even bigger consequences for businesses. Property damage eats into your bottom line, and health issues can lead to fines and forced closures by public health authorities. Plus, a business can seriously hurt its reputation in a community if word gets out of a pest infestation there. That's why it's smart for South Hampton businesses to partner with experts for commercial pest control rather than waiting until a problem is already noticeable before taking action. Here's why you should turn to Freedom Pest Control:
Inspection: The first step is to thoroughly inspect your property for signs of pests or factors that attract them. Then we can get to work on the important treatment steps.
Customized Treatment: Our inspections also help us tailor treatments to your actual business, so you get a customized approach that meets your schedule and budget.
Follow-Up: We always check back with you to make sure the problem stays gone.
For commercial pest control in South Hampton that you can rely on, contact Freedom Pest Control today.