Professional Pest Control For Stoneham, MA Properties
Stoneham is located nine miles north of downtown Boston and is the perfect location to start a family or build a business. This town has a rich history dating back to the early 1700s, but it has grown into a bustling town full of beautiful natural terrain and fun activities the entire family can enjoy. The town's transformation has led it to become one of Boston's most beloved residential suburbs of Boston.
With such a rich history and a beautiful transformation, our team at Freedom Pest Control is proud to be part of Stoneham's evolution. Having served Stoneham and the greater Boston area with residential and commercial pest solutions since 1994 with innovative, environmentally sustainable, and scientifically designed treatment methods, we can guarantee our services and back them with proven results.
As your trusted Middlesex county pest control experts, we have stood the tests of time and will continue to serve the residents of Stoneham. Call our friendly and knowledgeable technicians to request your free quote.
Home Pest Control In Stoneham, MA
Here in Stoneham, pests are a year-round issue. Yes, some pests thrive more in the warmer months, and you can't dismiss the fact that pests go away just because the weather changes. During the colder months, your home becomes quite appealing for pests to seek shelter. Nonetheless, pests don't belong in your home no matter what time of the year it is. That's why residential pest control services from Freedom Pest Control will protect your home throughout the year.
To formulate the best treatment method for your home, we conduct a thorough inspection of the interior and exterior of your home. We use Integrated Pest Management solutions to create a customized treatment plan to eradicate current infestations and prevent new infestations from forming through environmentally friendly methods.
To get your residential services started, call one of our expert technicians. We are experts in the field and receive ongoing education to remain the best in the business; this is primarily why we confidently guarantee our services.
Is It Dangerous To Have Mice In My Stoneham Home?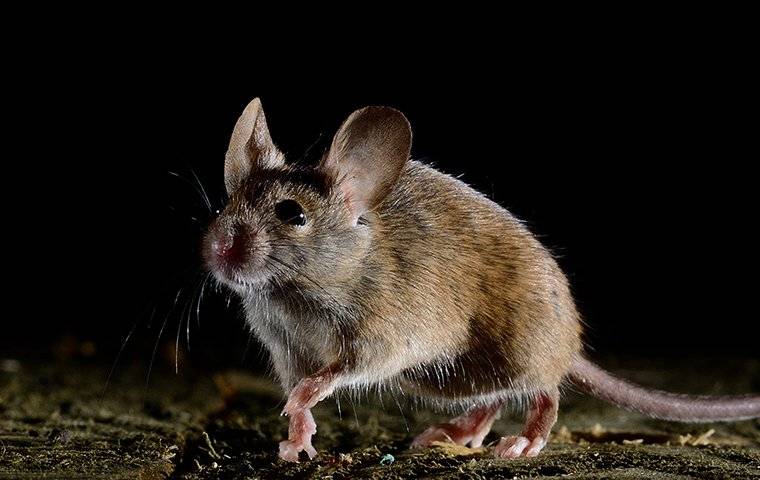 The short answer to this question is absolutely! Despite their cute appearance, and although you may have had a mouse as a pet growing up, the reality is that mice are vectors of various diseases and can pass those diseases along to you and your family. It may be directly through a bite or scratch or indirectly by contaminating food and surfaces in your home with their urine and droppings. Additionally, the mice you had as a pet growing up were a different species of mice than what you will find infesting your home.
Aside from the health risks involved with mice, these pests will also wreak havoc on the structure of your Stoneham home. Mice have front incisors that continually grow; therefore, they frequently need to be shaved down, which causes an incessant need to chew on various materials. Unfortunately, this, in most cases, means they will find things to chew on in and around your home, including wiring, pipes, cables, drywall, insulation, and other materials essential to the overall structural well-being of your home.
Once these pests enter your home, it's time to call Freedom Pest Control. We have the skills, knowledge, expertise, and years of experience to safely and effectively remove mice infestations from your home. The sooner you call to get your services started, the less damage and contamination will be in and around your Stoneham home.
Stoneham's Step-By-Step Cockroach Control Guide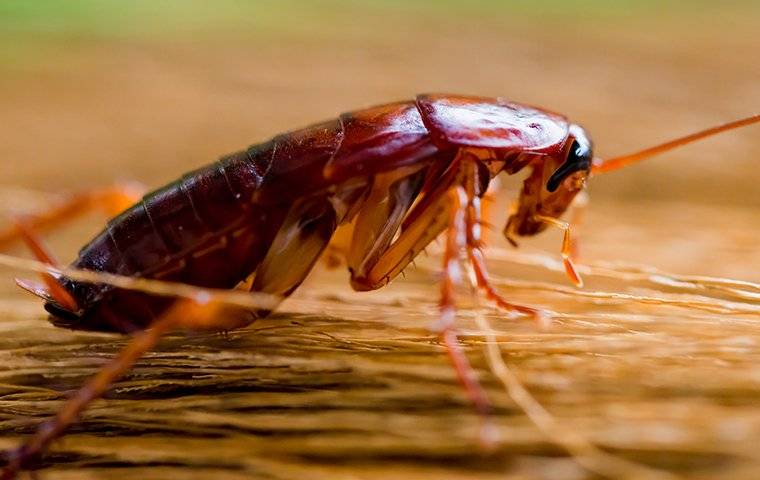 Of all pests to infest your Stoneham home, cockroaches are one of the filthiest and most dangerous. The pure presence of these pests alone is known to trigger allergies and asthma with their shed skin, fecal matter, saliva, and other bodily particles. They additionally are vectors for diseases like typhoid fever, cholera, and dysentery. They should not be anywhere on your Stoneham property for these reasons alone.
Fortunately, there are ways to prevent them from entering your home. However, suppose you see a single cockroach on your property. There are more cockroaches in hiding than the one you saw, and professional cockroach control services will be the only effective way to remove an infestation safely.
You can then implement these preventive measures:
Always store pet food in airtight containers with locking lids.
Repair leaky pipes, fixtures, sinks, and tubs.
Ensure kitchens, bathrooms, and basements are well-ventilated.
Check your home's foundation, doors, and windows, and seal any spaces or openings that cockroaches could use to enter your home.
Inspect boxes, deliveries, and secondhand items for cockroaches.
Always clean up the kitchen, wash dirty dishes, and pick up uneaten pet food before going to bed each night.
Only eat in food-designated areas of your home; the fewer crumbs, the better.
Regularly vacuum your home.
To learn more about how our cockroach control services can protect your property, reach out to Freedom Pest Control, and one of our friendly and knowledgeable technicians will walk you through our process.
Commercial Pest Control In Stoneham, MA
When running a business, you will face challenges, and protecting your business reputation will be one of the most demanding challenges you'll ever face as a business owner. The good news is that many of the challenges you'll face as a business owner have a solution. One of those challenges you'll face is pests.
You might think, you've never had pests before, so why would you get them now? Well, when it comes to pest infestations, it's not a matter of if they will infest your place of business but more so, when will they infest your place of business?
The Centre for Economics and Business Research report reported that out of the businesses surveyed on commercial pest control needs, 90% of the businesses stated that they suffer at least one pest infestation every 20 months. That report shows that just because you may not have an infestation now, investing in commercial pest control services will benefit you to keep your customers and employees safe and maintain a favorable business reputation.
At Freedom Pest Control, we are QualityPro certified and provide proven pest protection for all our commercial clients. Based on our inspection of your facility, we'll devise a treatment plan using our state-of-the-art methods to remove current infestations and prevent new ones from forming effectively. Call to set up your ongoing pest control services.