Effective Pest Control Services In Tewksbury, MA
When you need pest control for your Tewksbury home or business, it is important to find a pest control provider with a track record of success. You can look at reviews online. You can check social media. You can ask friends and family. These are great ways to get a sense of whether or not a company provides quality service. But, as you are aware, this can be time-consuming. At Freedom Pest Control, we make it easy for you to make your decision when searching for Middlesex County pest control.
First, we are QualityPro certified (only a small percentage of pest control businesses in the U.S. have this certification). Second, we have an on-staff Associate Certified Entomologist (that's a bug expert). And we have a lab and educational facility to study the behaviors of pest insects, rodents, and other animals. We also provide training in the most advanced pest control methods. Our goal is to support residents and business owners with industry-leading pest control solutions and to provide guidance for pest maintenance. Let's look at how these work together.
Home Pest Control In Tewksbury, MA
There are many things you can do to help with your residential pest control. During service visits, we share this information with you. Here are a few examples:
A clogged or broken gutter system can lead to perimeter dampness and wood rot. Both of these conditions can attract pests. We don't offer gutter repair services, but our input can alert you to this important issue.

Leaf litter and leaf piles can provide a perfect habitat for many creepy, crawling pests. We don't provide lawn maintenance services, but we can describe how blowing leaves out of your landscaping and raking up leaves can help you reduce pest problems.

A stack of dead branches on the ground is a food source for termites. If you put those branches on something that subterranean termites can't eat through, they'll have to create shelter tubes to get to this food source. Tips like these are invaluable.
Along with providing general insights into conducive conditions, we apply treatments that provide layers of protection. Here are a few ways we help get control of pests:
We apply crack and crevice treatments to your exterior.

We treat landscape areas and portions of your lawn with granular products.

We may seal potential entry points we find on the outside of your home.

We knock down wasp nests early in the year to prevent stinging hazards.

We remove spider webs to deter spiders from creating webs. Doing this will also reduce spiders because webs can have egg sacs and a single egg sac can have hundreds of spider eggs in it.
Pest management is a process with many working parts. Our service technicians are highly trained professionals who evaluate the condition around your home and provide the services needed to reduce pest activity and keep pests from getting inside.
An All-Inclusive Guide To Ant Control For Tewksbury Homeowners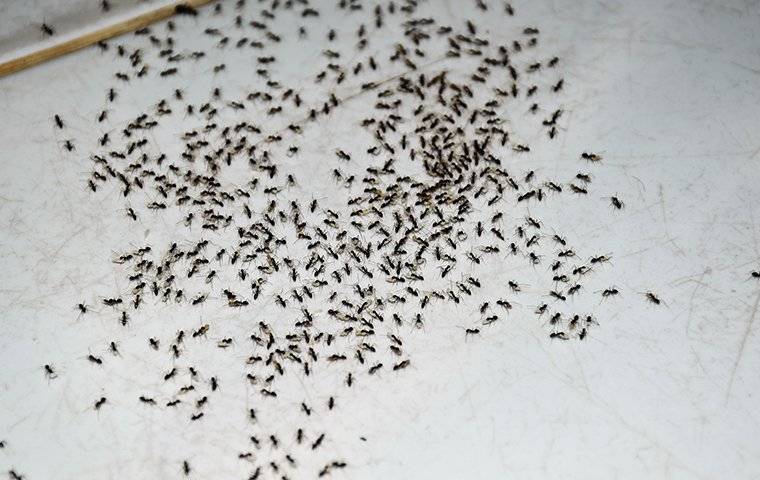 There are a few key steps required for addressing ant problems. If you know these steps, you know everything:
Step 1: Clean the ants up. You can do this with a vacuum or spray them with water and vinegar and wipe them up.

Step 2: Clean the areas where you saw the ants. This will clean up the pheromones they leave for other worker ants to find.

Step 3: Use a caulking gun to seal gaps on the inside and outside of your home.

Step 4: Replace weatherstripping, door sweeps, and screens that are in disrepair.

Step 5: Alter conditions near your home that inspire ant activity by removing things such as leaf litter, branches, and stacked wood.

Step 6: Have a licensed pest professional select bait, mound treatments, and other control products and administer them to address your problem.
There you go. That's everything you need to know about controlling ants. If you need assistance with Tewksbury ant control, contact Freedom Pest Control for assistance.
How You Could Be Wrong About Termites In Tewksbury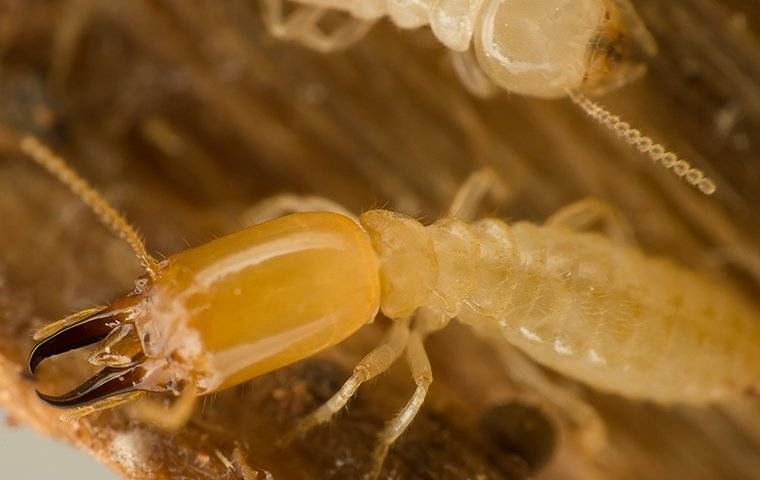 Do you think it is too cold for termites to live in Tewksbury? The sad reality is that subterranean termites live underground.
When they establish nests below the frost line, they can survive even the harshest Massachusetts winters, so it is smart to get termite control to protect your property.
Reach out to us to learn more. We'll let you know what you're up against and what works best to stop termite damage.
Commercial Pest Control In Tewksbury, MA
There is usually zero-tolerance for pests inside commercial spaces but it isn't easy to maintain pest-free zones. You need a commercial service company that has the credentials to provide your business with an industry-leading commercial pest control service plan.
At Freedom Pest Control, we offer you and your staff guidance in general pest maintenance such as sanitation, exclusions, and how to detect the warning signs that key pests provide. We empower you to do what only you can do to prevent pest problems. Along with this, we support you with targeted treatments and professional pest maintenance to stop pests before they get inside.