Professional Pest Control For Wakefield, MA Properties
The historic town of Wakefield rests only a mere matter of miles from the heart of downtown Boston, making it a highly desirable suburb for people who want a quaint, rural experience and the city within reach. The town itself is brimming with diverse eateries, well-maintained parks, and green spaces, as well as highly rated public schools. And given its central New England location, Wakefield is home to four key seasons that so many people — and pests — prefer.
At Freedom Pest Control, we're the team that homeowners and businesses turn to when they need the safest, most reliable pest control solutions. Utilizing Integrated Pest Management and dedication to education, we gain a comprehensive understanding of your property and have the team and tools to take care of it completely. To learn more about the services we offer and how we can best keep pests out of your property, contact us today.
Home Pest Control In Wakefield, MA
Your Wakefield home is the place where you come to relax and forget the day's worries; however, when pest problems happen, all of that gets put on hold. That's why Freedom Pest Control is 100% committed to making sure that pests never get in the way of your life again. Whether you're looking for preventive measures or require corrective services, we can help. Using Integrated Pest Management, we not only use minimal, eco-friendly chemicals, but we also take into account environmental and structural factors that help us keep pests from returning. All of our service plans are customized to your specific needs, which means that you'll have comprehensive pest control while never overpaying for things that you don't need. At Freedom Pest Control, we want to provide you with the best customer service as well, which is why each customer has their own portal that keeps all of your information in one easily accessible place. For more information on how we can help keep your home pest-free, contact us today.
Why Professional Ant Control Is The Best Choice For Wakefield Residents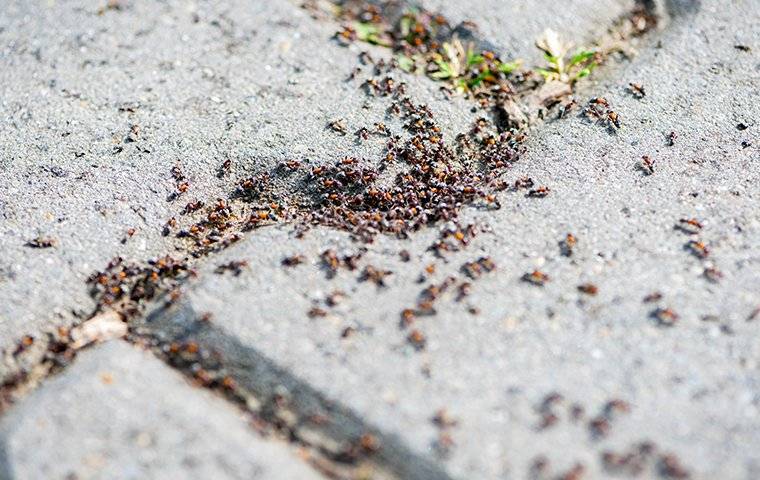 As America's most common pest, ants are a very common occurrence for Wakefield residents. They find their way inside homes and businesses primarily looking for sugary foods and drinks, but they are also in search of a water source and shelter once outside conditions change. Keeping ants from entering your property can be a difficult task, as they can make their way through the smallest of openings that even weather stripping or caulk can't fix. In addition to having to fill every crevice around your property, you would also have to maintain a nearly meticulous interior that is free from all water leaks, even small ones, as well as crumbs and spills, because all of these factors let ants know that you're open for business. That's why the best choice for keeping ants out of your Wakefield property is professional pest control. At Freedom Pest Control, we're the experts in keeping pests — nuisance and otherwise — outside and far away from you. To learn more about how we can make this a reality for you, contact us today.
Five Ways To Control Mice Inside Your Wakefield Home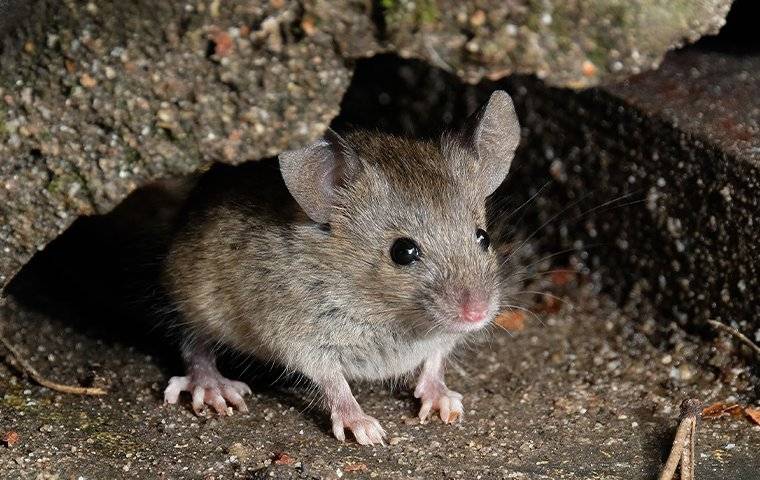 Mice might be small, but they can pose some big, very dangerous problems inside of your Wakefield home. Their ability to chew through your home's exterior as well as interior walls can leave you vulnerable to other pests, and once inside your home, they leave behind urine, feces, and saliva that can lead to salmonellosis and hantavirus. And because mice tend to hide from humans while also being nocturnal, it can be very difficult to spot them in the first place. To avoid letting mice become a problem in your home, try these five tips:
Seal up your home's foundation with materials like silicone-based caulk, steel wool, wire mesh, and sheet metal.

Always keep your trash stored in a bin with a functioning lid and remove the trash regularly.

Make sure that all food and pantry items are kept in secure containers and avoid leaving anything on the counter uncovered.

Try to keep your home as clean as possible, making sure it's free from crumbs and spills.

Call the pros! The safest and most effective way to keep rodents and the damage they cause out of your Wakefield home is with professional assistance.
For more information on how Freedom Pest Control can keep your home rodent-free, contact us today.
Commercial Pest Control In Wakefield, MA
As a business owner, you have a lot to manage on any given day, and when pest problems happen, big or small, that's one more thing that you simply don't have the time or headspace for. At Freedom Pest Control, we look to make pest problems as stress-free as possible. With customized pest control plans that follow the strict protocols of Integrated Pest Management, we're able to understand why and how pest problems occur and stop them in their tracks. And with our dedication to ongoing education, you can rest assured that our QualityPro certified technicians are always bringing you the very best service as well. For more information on how we can help keep pests out of your business, contact us today.