Quality Pest Control Solutions In Wenham, MA
We have quite a variety of pests in Wenham. You've probably noticed. The good news is that there are many natural ways you can reduce the number of pests in your yard and keep them from getting into the structures on your property. This general maintenance goes hand-in-hand with year-round pest control from your local Essex County pest control service provider.
Let's look at a few helpful tips for residential and commercial pest control in Wenham and see how Freedom Pest Control can help bolster your protection. If you need immediate service or a consultation, jump over to our contact page for assistance.
Home Pest Control In Wenham, MA
Pests come onto your property for food, water, and harborage. Here are a few of the ways you can remove these as attractants:
Food - Protect trash, move bird feeders, rake up nuts and fruits, address flowering weeds, address aphids, replace white lights with insect-resistant yellow lights, and stay on top of dog waste cleanup.

Water - Clean gutters, repair gutters, remove containers that collect rainwater, fix plumbing leaks, and refrain from overwatering plants.

Harborage - Remove yard clutter, blow leaves out, pick sticks up, move woodpiles away from your exterior, trim plants near the base, and remove unnecessary vegetation.
At Freedom Pest Control, we use a combination of natural pest maintenance and targeted pest control to keep pests out and manage pests in your yard. These may include the following:
Caulking potential entry points

Applying crack and crevice treatments

Knocking down wasp nests

Remove spider webs that we can reach

Baiting ant mounds

Applying granular products for residual control

Installing a termite bait solution
We have a long list of services we provide. Feel free to reach out to us any time and ask us about these services. Our home pest control plans are completely customizable to fit your specific needs and budget.
What Wenham Property Owners Need To Know About Rat Control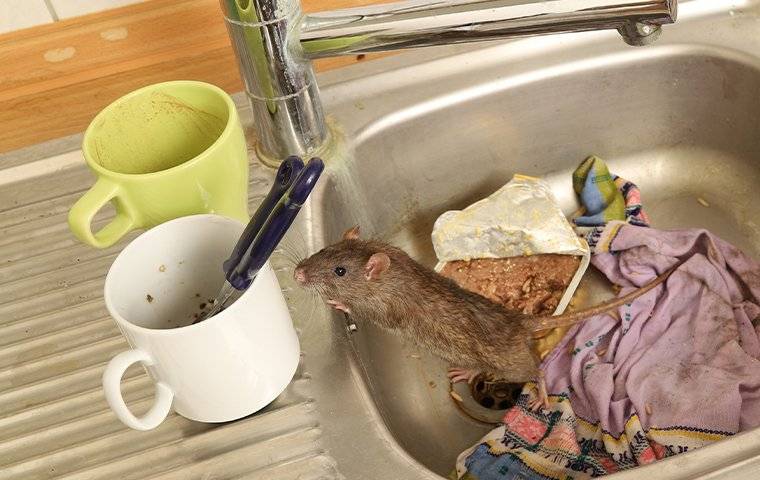 There is a reason rats come onto your property and get into the structures on your property. Some of them may surprise you.
Rats have poor eyesight. They must use their other senses in order to navigate. One of the senses they use quite a bit is their ability to feel objects around them with their whiskers and body hair. A property that has lots of clutter and piles of debris will be attractive to rats.

Rats are thigmotactic. Filling a hole with caulking material can be enough to keep rats out even though they can easily chew through.

Rats run along branches and jump onto roofs. Trim branches to prevent this.

Rats can climb up through downspouts and shinny up walls using exterior pipes. Use protective materials to prevent this.

Rats hide in vegetation. Trim the base of your plants to make rats feel more exposed.
When you alter conditions that invite rat problems, you have fewer rat problems. If rat pressures are high, contact Freedom Pest Control for rat management in Wenham.
Ant Prevention Tips Wenham Residents Should Know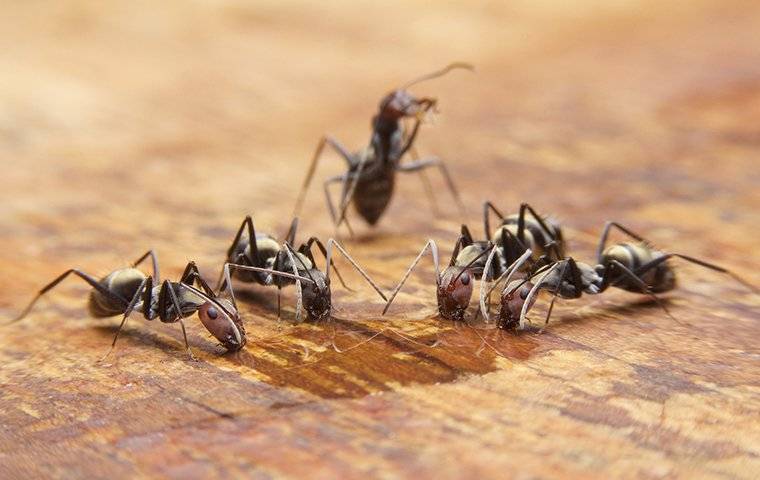 When ants explore the perimeter around the structures on your property, they're looking for food sources. If they find them, they're going to create nests close to these sources and close to these structures.
When ants get inside, they'll do the same thing. It is essential to control food sources if you want to keep ants out and away from your home or business. Here are some examples:
Nectar - Address flowering weed problems.

Honeydew - Address aphids, whiteflies, and scale insects as quickly as possible.

Sugar water - If you have a hummingbird feeder, put it well away from your exterior.

Trash - Keep trash receptacles as clean as possible. Ants can be attracted by the scent of rotting organic matter from a distance.

Sanitation - Keep your home as clean as possible. Food particles in your home make ants want to live with you. Be sure to also keep an eye out for other ways ants might get a bite to eat, such as a banana peel in a waste paper basket, an apple core left by a child in an unexpected place, or pet food.
Along with controlling food sources, be sure to seal entry points in your exterior to help prevent ants from getting inside. If more control is needed, reach out to Freedom Pest Control for targeted ant colony control.
Commercial Pest Control In Wenham, MA
There are many ways you and your staff can manage pests. When you address the food, water, and harborage that pests are seeking, you can stop them from getting inside.
Food - Manage trash, reduce insect populations, and keep interior spaces as clean as possible.

Water - Clean gutters, fix gutters, remove objects that collect rainwater, and fix plumbing issues.

Harborage - Remove piles of objects, remove organic matter around your business, remove spider webs to deter spiders, and seal potential entry points in your exterior.
At Freedom Pest Control, we support Wenham businesses with industry-leading, IPM pest control services. These add to what you and your staff do and provide the greatest level of pest protection. We offer unique commercial pest control solutions for a wide range of industries, including:
Restaurants

Food Storage Warehouses

Educational Institutions

Property Management

Hospitality

Food Processing
If you need assistance developing a plan to keep pests out of your Wenham business, connect with us today.