Guaranteed Pest Control In Winchester, MA
The town of Winchester is an idyllic New England town that's nestled on the outskirts of Boston, but it's not only the town's proximity to the capital that makes it such a desirable place to live. Winchester has a quaint downtown that's lined with local businesses and places to eat but it is also the home of cultural institutions, many manicured parks, an excellent public school system, and safe neighborhoods. As is the case with all New England locations, though, there is a pest for every season.
At Freedom Pest Control, we provide guaranteed pest control in Winchester so that you can finally have freedom from pests. Our company has been working with countless homeowners and businesses since our inception in 1994. We staff only the most qualified technicians and use evidence-based approaches in order to completely eliminate pest pressures and restore your peace of mind. For more information on our services and to request your free quote, please call us today.
Residential Pest Control In Winchester
As a locally owned business, it's our mission at Freedom Pest Control to deliver Winchester pest control that protects our community. We have been providing quality innovative solutions since our establishment in 1994 and we continue to grow to this day. Each of our technicians is expertly trained and attends routine educational seminars at our on-site facility to deliver the best service. We also maintain completely environmentally sustainable practices during all of our treatments.
At Freedom Pest Control, we are a full-service company, so we can provide you with ongoing general pest control support as well as targeted solutions for pests like bed bugs and wildlife. No matter what services we provide you with, they are always backed by our pest-free guarantee and you'll have access to our online portal. To learn more about our residential pest control services in Winchester, please call us today.
Are Ants Around My Winchester Property Dangerous?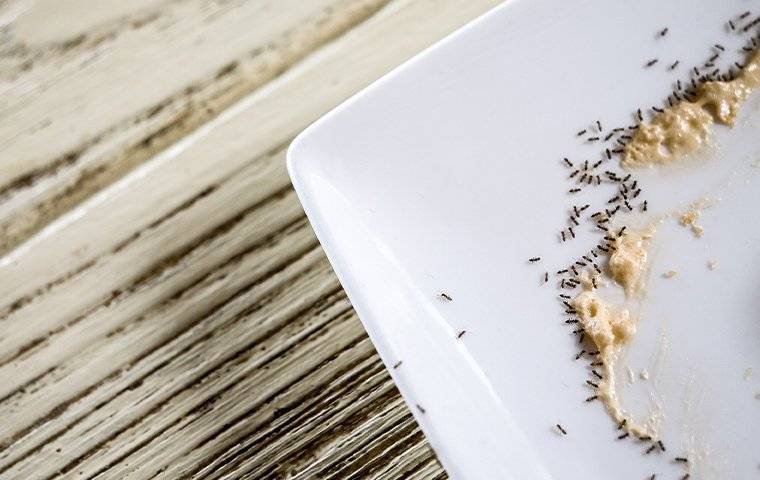 There is a wide variety of ants that can find their way to your Winchester property at all times of the year. Some of them are a simple nuisance while others are potentially more harmful. First, let's look at the ants that are not a serious threat to you. The pavement ant is a small black ant that usually lives amidst the cracks and crevices in your driveway and sidewalks. If you see other small black ants loitering around the garbage cans inside of your kitchen, then they may be odorous house ants. These ants are not a threat but they do smell foul if you crush them.
The more harmful ants that you might come across start with the red imported fire ant. You will likely see these aptly named ants hanging around outside because they live beneath the ground. If you disturb or provoke them, you may suffer from many stings that can cause severe allergic reactions. Another harmful ant is the carpenter ant, which is a large black ant that burrows inside of wood and causes termite-like destruction. For total ant control in Winchester, call Freedom Pest Control today.
What Winchester Homeowners Need To Know About Termite Control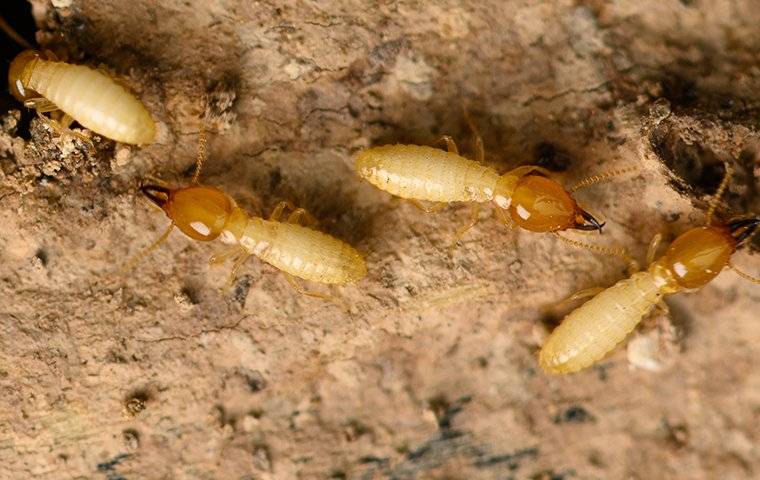 Each year, termites are responsible for causing damage to approximately 600,000 homes across the country, which means a collective five billion dollars in repairs for homeowners. What Winchester residents also need to know is that termites are pests that are attracted to wood. There are species like dampwood, drywood, and subterranean termites that are lured to wood in its various forms. While subterranean termites might access a home's foundation via soggy mulch, drywood termites might attack a shed or a home's siding. Termite season typically takes place during spring when temperatures and humidity are on the rise; however, once termites have started eating away at a home, they will not stop unless they are forced to.
Colonies can sometimes take years to be discovered because of their location and how pronounced their damage is. Because termite colonies can range from thousands to millions of termites, mostly working out of sight, there is no replacement for professional termite control. For more information on termite removal in Winchester, call Freedom Pest Control today.
Commercial Pest Control In Winchester
At Freedom Pest Control, it's our goal to deliver pest control in Winchester that can keep pests out of your business no matter the time of year. We are a locally owned company with more than 25 years in business, so we understand local pests unlike anyone else. Our team is QualityPro certified, which means that we uphold the highest standards for safety in the industry. We also provide regular educational training to all of our technicians so that we deliver the best services at every visit.
When you partner with us, you'll benefit from customized pest control services throughout the year, routine monitoring, and outstanding customer support that you can trust. We even install our INTRAP monitoring systems to be our eyes and ears when we're not at your property. This system also makes future services smarter and more effective. For more information on our Winchester commercial pest control solutions, please call us today.