Professional Pest Control For Woburn, MA Properties
As Woburn area business owners ourselves, we understand exactly what kind of pest struggles we all have to deal with nearly 12 months out of the year. That's why Freedom Pest Control provides the kind of service you can trust with your Woburn property. What we have to offer includes:
4.8-star average rating
Focused, attentive customer service
Highly trained entomologists
Integrated Pest Management Methodologies
That's a combination that's hard to beat. If you want the perfect blend of professional care and personal attention, then give us a call today to schedule an inspection.
Home Pest Control In Woburn, MA
While owning a home in Woburn has its ups and downs, it's okay to admit it if you feel like you have more than your fair share of pest problems. What's not okay is increasing the risk to your home and family by trying to deal with these issues on your own. Unfortunately, trying to take care of pest problems by yourself usually makes matters worse.
Without professional help, you could be subject to property damage or serious health conditions in the event of a robust pest infestation, and a reactionary approach will most likely cost you more money in the long run anyway. Instead of dealing with pest problems on an individual basis, get professional prevention methods that can keep your home and family safe in ways that won't threaten the environment, your pets, or your kids. It's pest control with integrity and responsibility. It's the only way we know how to do things at Freedom Pest Control. Call us today to set up an inspection for your Woburn property.
Attic Remediation & Restoration: A Guide For Woburn Residents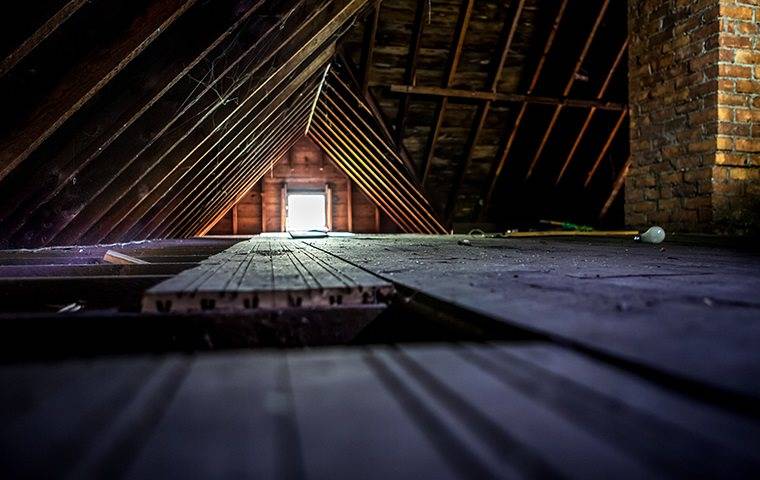 When Woburn residents neglect to take care of their attic, it can lead to frustrating pest problems and expensive damage, over time. An attic is one of the main points of entry through which many pests like rodents, termites, roaches, and more will invade your home. When these pests set up housekeeping in your attic, it could put your home at risk of property damage and concerning health conditions. That's why taking care of your attic with professional help is an essential step in the pest control process.
Along with pest control assistance, our professional attic remediation and restoration will also increase your property value, save you money on your energy bills, and help reduce moisture buildup that can attract even more pest activity. Our expert technicians will inspect your attic and create a customizable plan for your specific budget and needs. Give us a call today to schedule an appointment with one of our experienced attic remediation experts.
Five Ways To Avoid Termite Damage In Your Woburn Home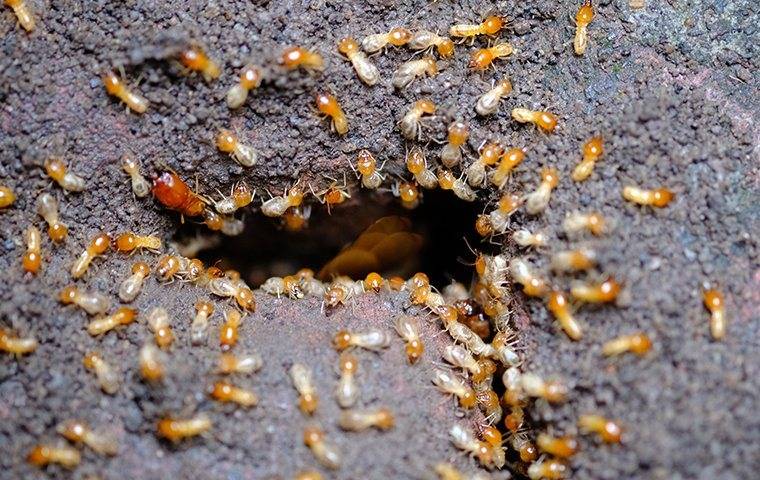 When termites invade your Woburn home, you might not realize why they are there (or even that they're there at all). These pests will work in secret underneath your home and within your walls, doing extensive (and expensive) damage to your home's foundation, over time, while you remain unaware of the problem.
In order to reduce your risk of a termite infestation that could cost you over $3,000 after just 18 months of termite activity, try the following five methods:
Reduce moisture on your property, as termites are attracted to moisture-damaged wood the most.
Replace moisture-damaged wood as soon as you notice a problem.
Keep an eye out for signs of a termite infestation such as mud tubes on the foundation walls and visible damage to exposed wood.
Get a professional termite inspection regularly, as the damage is often difficult to notice yourself.
Do not try and get rid of an active termite infestation yourself, as most of the infestation will remain unaffected.
If you do notice termite problems on your property, don't waste your time and money on anything other than professional assurances from the pros that have your best interests in mind. Give us a call today to schedule an inspection with one of our in-house termite experts who could save you thousands of dollars with one inspection.
Commercial Pest Control In Woburn, MA
In a place like Woburn, you have to put a little more emphasis on your business's reputation now more than ever. Thanks to social media, one pest sighting on your property could influence hundreds of potential customers; so, if you think you can't afford professional pest control, ask yourself if you can afford that kind of damage to your reputation instead.
At Freedom Pest Control, we take pride in protecting Woburn area businesses the same way we would treat our own facilities. With Integrated Pest Management methodologies, we provide industry-leading care for commercial facilities administered by experts trained specifically for commercial pest control. You can rest assured that we have everything we need to keep pests out of your Woburn business. To protect your hard work, investment, and reputation from the threat of invasive pests, give us a call today.