Professional Pest Control For Burlington, MA Properties
Taking its name from the old English town of Bridlington, the city of Burlington supports a community of 25,000 people from all walks of life. The town is said to have been established in 1641, becoming an official city over 100 years later. The official motto of this town is "Where Technology Goes To Work," supporting hundreds of small businesses in the tech and fintech industries.
But technology is not the only thing that goes to work in this town. Sadly, the number of pests present around this area are particularly high, and are rapidly growing alongside the population. Not all of these pests present serious issues to local homeowners, but quite a few of them endanger human health, wellness, and safety.
That's why the team at Freedom Pest Control is proud to bring some of the best forms of pest treatment to the Burlington, MA, area. With years of experience under our belts, we strive to deliver only the best and most innovative forms of exclusion, mitigation, and abatement. To learn more about our products, or to discover new ways we can best serve you, please call our main office as soon as possible.
Home Pest Control In Burlington, MA
Here at Freedom Pest Control, we believe that homeowners should live quality, pest-free lives no matter what. All of our home pest control plans have been built around the concept of quality, from our individual service options to our Gold Protection Plan.
Here are some reasons why you should choose our team to help keep pests off of your Burlington property:
We offer follow-up and emergency services between visits for our Gold Protection Plan members, making sure that you will always have access to the care you need.

Year-round pest control plans keep pests out, no matter the season.

Gold Protection Plan PLUS programs mitigate dangerous ticks from your property.
Don't just survive, thrive with Freedom Pest Control's residential treatment services. Complete the online contact form to get in touch with a representative now.
What Is The Best Way To Control Termites In Burlington?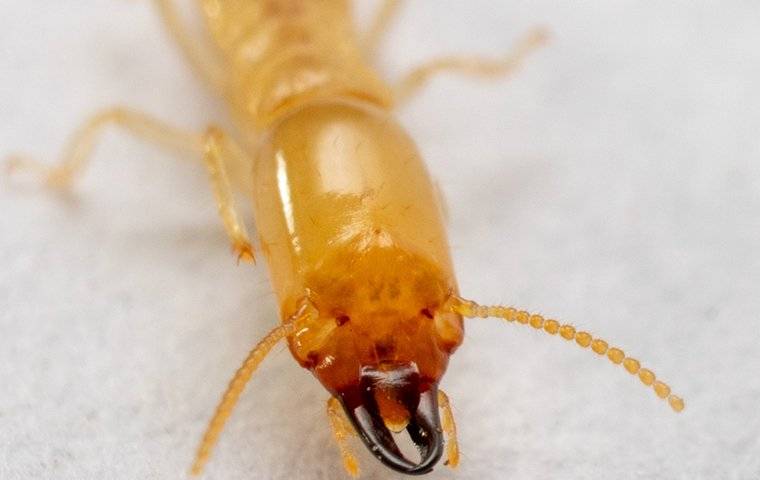 Termites around the Burlington area have a history of being particularly vicious and destructive. After centuries of tearing down homes and other wooden structures, these insects have become formidable creatures to address once a property is infested. Eastern subterranean termites are some of the more dangerous varieties that can be found in the area. By building mud tunnels running along walls, ceilings, and floors, they are able to infiltrate homes without ever being spotted.
Controlling termites in Burlington homes and businesses starts with proper prevention techniques. Here are some of the best tried-and-true methods that we recommend:
Reducing household moisture with desiccant bags and dehumidifiers.

Applying professional termite prevention sprays on new construction.

Investing in an ongoing termite prevention program from Freedom Pest Control.
Freedom Pest Control Has been providing comprehensive termite control programs in Burlington, MA since 1994. By combining treatment programs with exclusion methods, we ensure that pests are not only gone, but that they are gone for good.
Schedule an initial termite inspection with our team right away. To learn more about the next steps in the process, contact our office as soon as possible.
The Dangers Of Stinging Insects On Burlington Properties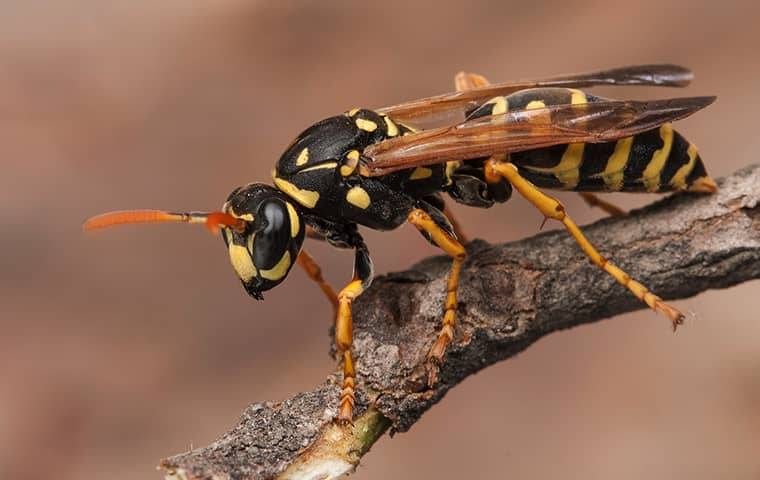 There are thousands of stinging insect species around the Burlington area. Wasps, carpenter bees, hornets, and yellow jackets are just a few of the more dangerous types that can be found near residential properties. Stinging insects carry a potent venom in their bodies that can injure or even paralyze their victims. With the ability to sting multiple times in a row, victims of stinging insect attacks could be hospitalized due to anaphylactic shock or other reactions. Over time, it may even prove to be fatal.
Here are some of the best ways to prevent stinging insects from establishing a colony around your Burlington home or business:
Keeping the eaves clean, clear, and free of hives.

Cleaning up after all outdoor parties, removing food items and waste as soon as possible.

Throwing away rotted fruit that may be accumulating underneath orchard trees.

Turning compost piles frequently to reduce access to food items.

Eliminating standing pools of water that could be hydrating stinging insect nests.
Prevention is a great first step towards protecting properties from stinging insects. However, it may not always be enough to keep infestations from occurring.
Find freedom from stinging insect attacks with help from the folks at Freedom Pest Control. We are ready and waiting to take your call.
Commercial Pest Control In Burlington, MA
The commercial pest control plans of Freedom Pest Control are renowned for their efficiency, affordability, and consistency. We offer full-service commercial pest control plans in Burlington, and the facilities we service are:
Restaurants

Property management

Schools and universities

Food processing

Food storage warehouses

Hospitality
Don't see your industry on our list? No worries. Freedom Pest Control strives to offer some of the best and most diverse commercial pest control plans in the Burlington area. Give us a call to learn about how our plans could keep your business pest-free.