Quality Pest Control In Chelmsford, MA
The sprawling town of Chelmsford is known as a family-friendly place to live, with its suburban developments, good public schools, and countless parks. Chelmsford is also home to a bike path, lots of restaurants, and offers easy access to both Nashua and Boston for residents who commute. This idyllic New England town is, however, left constantly exposed to pest problems due to the seasonal conditions that also make it a perfect place to live.
At Freedom Pest Control, we work with homeowners and businesses to provide them with quality Middlesex County pest control that is customized to their unique needs. Since our establishment in 1994, it's been our company's mission to always prioritize safety and environmentally sound practices, both of which we uphold to this day. We are constantly innovating and working to provide the most seamless customer experience possible. To learn more about our pest control offerings, please call us today.
Residential Pest Control In Chelmsford
Whether you're looking for professional guidance on termite control or are hoping to prevent a rodent population from encroaching on your Chelmsford home, Freedom Pest Control can help. We are the team that homeowners have trusted for more than 25 years because we always take the time to understand our customers' needs and provide high-quality services. All of our work is guided by our on-staff board-certified entomologists and the standards of Integrated Pest Management. What this means for your home is that you will always receive tailored treatments that are thorough and monitored closely, safe and environmentally sound, and focus on the short and long term.
Our customizable programs offer protection from a number of pests and include light exclusion and seasonal barrier applications. We also offer targeted solutions for pests like termites, rodents, and wildlife. And you'll also have easy access to all of your information through our online portal. To learn more about how customized residential pest control can alleviate your pest pressures, contact us today.
Five Simple Ways To Keep Ants Off Of Your Chelmsford Property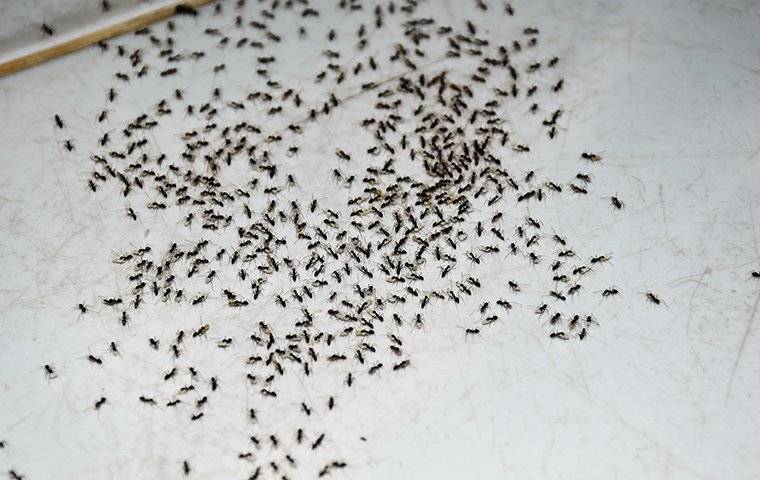 Ants are the most common nuisance pest across the country but this doesn't have to be the case for your Chelmsford property. Try these five tips to keep them away:
Keep your yard free from hedge trimmings, leaf piles, tree branches, lawn clippings, and any other debris.

Fix leaky spigots, downspouts, and pipes while also redirecting any condensation that may pool around your foundation.

Inspect your property meticulously for any crevices or gaps, paying special attention to the areas around foundations, doors, and windows. If you find any openings, fill them with materials like caulk or weatherstripping.

Store food in sealed containers, whether in the pantry or fridge.

Bring in a pest control professional.
At Freedom Pest Control, we utilize Integrated Pest Management and pest behavior specialists in order to craft customized treatment programs to keep ants out of your property no matter the time of year. In addition to our barrier protection, we work with customers on education for daily habit changes that you can make for even more protection. For more information on ant control, contact us today.
The Trick To Effective Termite Control For Your Chelmsford Property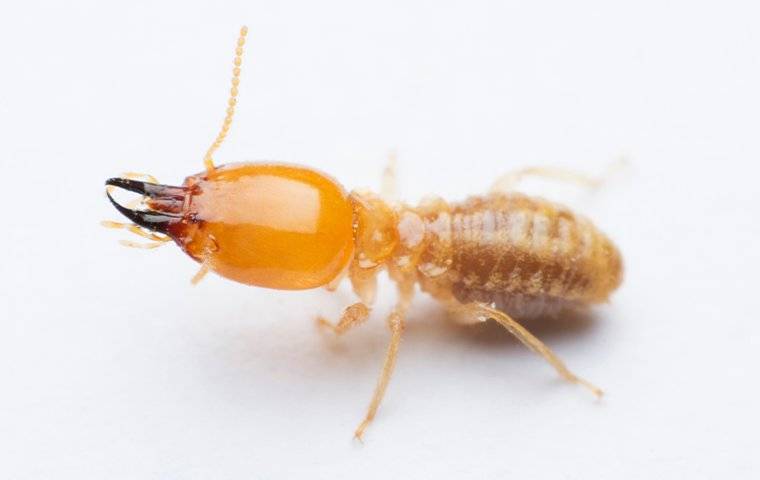 Termites can damage your Chelmsford property completely unbeknownst to you if you let them. They eat away at foundations, ceilings, walls, and floors, many times causing serious structural harm. Regardless of the species, they're attracted to wood, which makes preventing them a true challenge. In order to keep termite issues from happening around your home or business, seek professional assistance from Freedom Pest Control.
Our termite control service begins with a total property inspection so that we can determine if there is termite activity and to what extent. For property owners looking to prevent issues, these inspections are invaluable because they also let our technicians identify conducive conditions that should be on your radar. We then install the Sentricon® with Always Active™ baiting system for round-the-clock protection. This worry-free system is warrantied and will allow you to either effectively remove or prevent termites. For more information on our termite control offerings, call us today.
Commercial Pest Control In Chelmsford
Pest problems pose a real threat to Chelmsford's business no matter what type of insect or animal that entails. At Freedom Pest Control, we provide customized services in order to address any issues that you might face. We have been working with local businesses for more than 25 years and all of our work is founded in the Integrated Pest Management approach. This method means that we favor mechanical modifications and education about prevention, only making chemical applications where they're entirely necessary. All of our work is guaranteed and comes with free re-services between routinely scheduled visits if necessary. But we don't stop there. We've designed our customer process to be completely seamless and transparent because we value your business. This means easy access to an online portal that makes your reports and bills easily accessible as well as communication and scheduling. For more information on our commercial pest control, contact us today.