Professional Pest Control For Chestnut Hill, MA Properties
Chestnut Hill is one of the most sought-after suburbs of the Boston area, and for good reason. This small village is home to some of the most stunning and safe neighborhoods, excellent schools and educational opportunities, beautiful parks and reservoirs, and reliable public transportation. But part of living in Chestnut Hill also means dealing with pest problems on a recurring basis.
At Freedom Pest Control, we know how tenacious pests are, which is why we've been providing reliable pest control in Chestnut Hill since 1994. Our company is dedicated to your satisfaction and making your experience with us a seamless one. We offer a wide range of pest control solutions to meet your needs, whatever they may be. All of our work is based on the principles of Integrated Pest Management and is environmentally sustainable as well. Because we are dedicated to your success, we also offer a pest-free guarantee. For more information on our services, please call us today.
Home Pest Control In Chestnut Hill, MA
At Freedom Pest Control, we know you have a lot of choices when it comes to pest control in Chestnut Hill, which is why we try to make your decision easy. No one will do more to protect your home in the safest way possible and guarantee your satisfaction than we will. We staff the most professional technicians who receive ongoing training and all of our services are environmentally sustainable.
If you want year-round protection from spiders to rodents, we suggest our Gold Protection Plan. We follow the methods of Integrated Pest Management to customize a program to your unique needs. Part of this plan includes barrier applications in the fall and spring as well as foundation treatments and exclusion installation. In addition to our general pest protection, we offer targeted solutions for bed bugs, wildlife, and termites. So if you have any concerns about pest problems, present or future, please call us for more information on our residential pest control offerings today.
How To Tell If Your Chestnut Hill Property Has A Termite Problem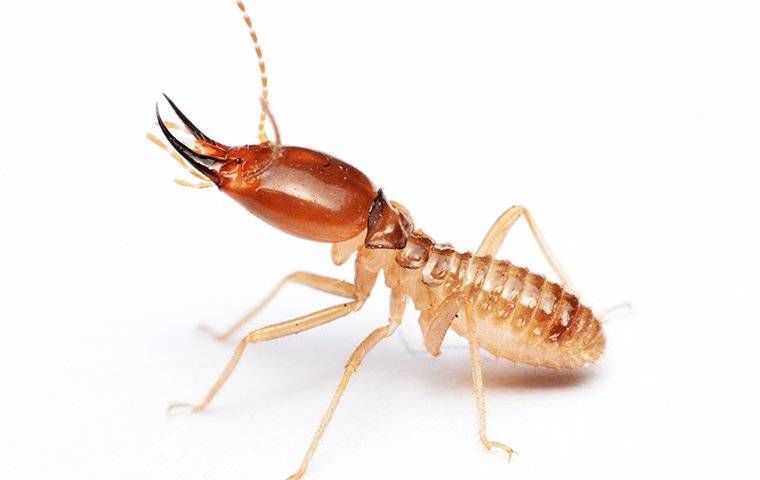 Termites can strike any Chestnut Hill property that has a wooden component. They invade homes and places of business and proceed to eat away at molding, walls, flooring, and foundations day in and day out until you disrupt them. Because the average termite problem can go years without detection, here are some important signs to look for:
Uneven or peeling floors
Swollen ceilings
Jammed windows or doors
Blistered wood
Mazes or mud tubes
Piles of wings that are usually near tiny pinholes in wood
Frass, which is termite feces that looks like sawdust
Peeling paint or bubbling wallpaper
If you suspect that you have active termites in your property, call Freedom Pest Control for termite control in Chestnut Hill. We perform comprehensive property inspections in order to determine the extent of termite damage and use the Sentricon® System with Always Active™ to eliminate them. Our services are also designed to protect your property from future infestations and come with a satisfaction guarantee. For more information on termite removal, call us today.
How Can I Tell If I Have Bed Bugs in Chestnut Hill?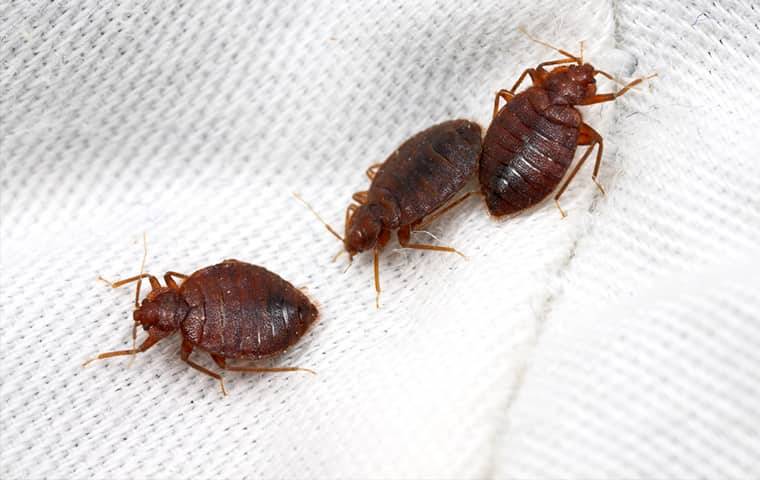 Bed bugs are sneaky pests that travel around Chestnut Hill by latching onto hosts. Some examples of hosts include your personal belongings as well as used furniture and mattresses. A bed bug's goal is to find a human to feed off of, but because this takes place while you're asleep, you may have bed bugs in your home and not know where they are. Here are a few signs that might help you determine whether or not you have bed bugs:
A strong moldy smell
Eggs, eggshells, or nymphs
Shed skins and body parts
Blood stains on sheets
Getting small bites that you don't remember
If you suspect that you are dealing with a bed bug outbreak, bring in professional bed bug control in Chestnut Hill from Freedom Pest Control. We offer canine inspections, human inspections, and monitoring systems as a means of determining the scope of your infestation. With regard to treatment options, we provide traditional, heat, and hybrid services, all of which we guarantee. For more information on bed bug removal for your home, call us today.
Commercial Pest Control In Chestnut Hill, MA
A pest problem can arrive at your doorstep at any time throughout the year, whether it's termites, bed bugs, rodents, or ants. At Freedom Pest Control, we provide reliable pest control in Chestnut Hill to make sure that you're always protected. Our company has specialized in safe and effective services since our establishment in 1994. Today, we continue to be industry innovators and develop and test methods at our state-of-the-art facilities. We also ensure that all of our technicians are up-to-date on the latest best practices and are courteous at all times.
Each of our customers receives a customized treatment program that's designed around the standards of Integrated Pest Management. What this means is that all of our services are sustainable, safe, and designed to provide lasting results. We even install our INTRAP monitoring system to help maintain a pest-free property. For more information on the benefits of commercial pest control, please call us today.