Quality Pest Control In Dracut, MA
The picture-perfect town of Dracut is located along the border of Massachusetts and New Hampshire, offering its residents a taste of everything. Dracut is surrounded by lush parks, golf courses, and country clubs, which makes outdoor activity a breeze. The town is also known for its neighborly demeanor, good public education, and water access to the Merrimack River. But with the standard New England change of seasons comes a constant opportunity for pest issues to arise.
At Freedom Pest Control, we provide quality Middlesex County pest control so that you don't have to worry about the danger and damage that pests can bring. Our company was founded in 1994 on the principles of honesty, accountability, and safety, all of which we uphold to this day. We are a QualityPro certified company, all of our services are built around Integrated Pest Management methods, and each one of our technicians has been background verified prior to their employment. We are dedicated to innovation and our education facility is constantly testing state-of-the-art equipment and technology. For more information on our services, please contact us today.
Home Pest Control In Dracut, MA
Your Dracut home can be the victim of a pest problem no matter the time of year, which is why Freedom Pest Control is here to help. Our family-owned, locally-operated business has been protecting homeowners from pest problems since 1994. When you entrust your safety to us, you can rest assured that we will always provide the best possible service. We are a QualityPro certified company, which means that we maintain the most rigorous safety standards. Each of our treatments is built around the principles of Integrated Pest Management, which means that they are safe for the entire household and the environment, can be customized to any issue that you're facing, and can withstand seasonal change.
Our Gold Protection Membership Plan allows us to provide year-round coverage from pests like stinging insects, ants, rodents, and more, all without interruption. All of our services are backed by a pest-free guarantee and our team will always be there to answer your questions. For more information on our home pest control offerings, contact us today.
Are These Ants Around My Dracut Home Dangerous?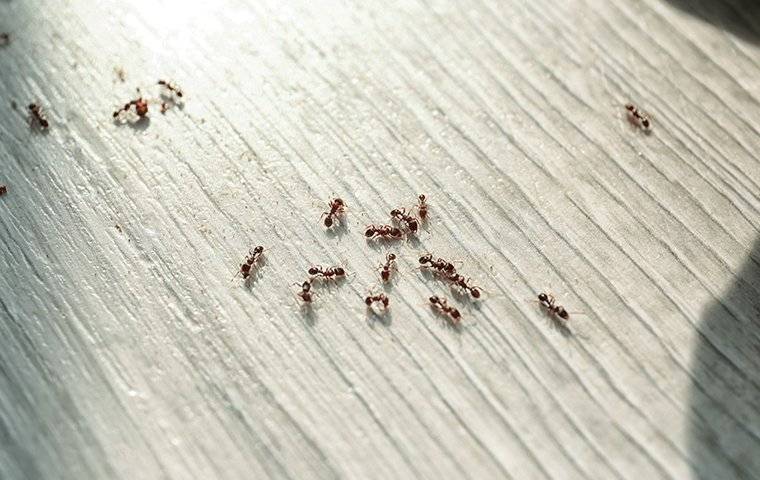 Ants are the most common nuisance pest across the country; however, there are a few species that are concerning if you spot them around your Dracut home. The red imported fire ant is a type of ant that is predominantly relegated to outside spaces. They are easy to identify because of their fiery coloration and their above-ground mounds that are hard to miss. If you disrupt these mounds, however, the red imported fire ant may bite, which can cause serious allergic reactions.
There is also the carpenter ant, which poses a threat because of the property damage that they usually cause. These ants are large, reddish brown in color, and also mainly propagate outdoors. They can, however, easily become an indoor problem because they are searching for wood to nest inside. This burrowing process usually leads to termite-like destruction. For complete ant control from all species, contact Freedom Pest Control today.
The Answers To Dracut's Most Asked Mouse Questions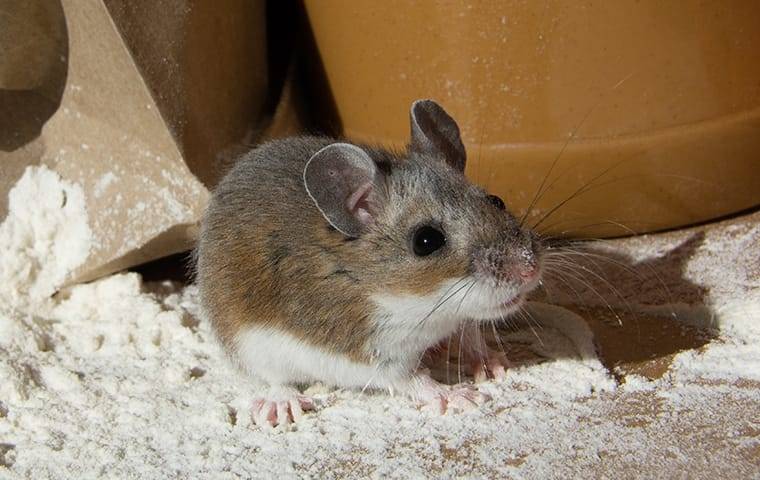 Mice are a common problem for Dracut homeowners and here are some important things that you ought to know about them:
How do mice get inside my house? Mice can fit through dime-sized openings, so any gaps around doors, cracks in foundations, or even garages that you leave open can let them in.
Are mice dangerous? Yes! Mice pose a threat to both health and property integrity. They can spread harmful pathogens through their feces and urine that lead to salmonellosis and hantavirus, and given their intense need to chew, they can damage walls and wiring.
What can I do to deter them? Keeping the inside of your home hygienic and free from food residue and clutter is a good start. It's also important to fix any leaks as well. But the biggest way to protect your home from mice is with professional pest control.
For more information on mouse prevention and control, please contact Freedom Pest Control today.
Commercial Pest Control In Dracut, MA
Keeping your Dracut business pest-free is a tall task and it isn't for just anyone. At Freedom Pest Control, we are the most well-established and experienced pest control company that can handle any issue that comes your way. We began offering our services in 1994 and have been dedicated to learning and innovating to this day. We are a QualityPro certified company and follow Integrated Pest Management methods in order to deliver uncompromising pest-free results. We are driven by science-based practices that are going to simultaneously alleviate active pest pressures while also taking an active stance against future issues by installing the INTRAP system for pest monitoring between your regular visits.
But more than anything, we're a company that was built on the beliefs of honesty, fairness, transparency, and accountability, all of which we bring to the businesses that we serve. For more information on our customized commercial pest control offerings, contact us today.