Professional Pest Control In Hanover, MA
As many of its residents will tell you, the town of Hanover is just as historic as the neighboring city of Plymouth. Rich in history and backed by a colorful legacy of American independence, this community of 15,000 people firmly believes in learning from the past to better shape the future.
This motto is true of many things in Hanover, including the existence of pest activity. Today, Plymouth County pest control is necessary for getting and keeping local properties safe, especially from common species such as rats, mice, and roaches. And if you happen to be looking for safe, efficient, and cost-effective services trusted by hundreds of local property owners, Freedom Pest Control is the company to call.
As a locally owned and operated company, Freedom Pest Control is passionate about offering tips, tricks, and solutions from our family to yours. We hire only the best technicians to ensure we're always delivering quality services, and lean on the products and solutions necessary to result in the best possible outcomes. Regardless of your property type, we have the tools to care for you.
Trust your home, business, or specialty property into the hands of seasoned experts. Freedom Pest Control is standing by to assist you in whatever means necessary. Just give us a call today to work on customized local pest control services for your Hanover property.
Residential Pest Control In Hanover
Freedom Pest Control's approach to residential pest management is uniquely designed around the styles, types, and ages of buildings in Hanover. This goes far beyond the blueprints. Many of the residential properties in this area are classified as historic, meaning they are far more at risk for damages, dangers, and pest destruction than others. At Freedom Pest Control, we have a firm grasp on the types of pests and buildings in the surrounding area, and have developed a multi-step approach to effective residential pest control services for historic residencies and beyond.
This begins by carefully evaluating the property for signs and symptoms of pests. Next, our technicians will only apply the treatment solutions you feel are necessary for your property. Finally, we will return to check up on your home and keep pests well away from your unique building.
It just takes a single phone call to access residential pest control for any building classification in Hanover. Contact us to inquire about specific details.
The Ultimate Rat Control Guide For Hanover Property Owners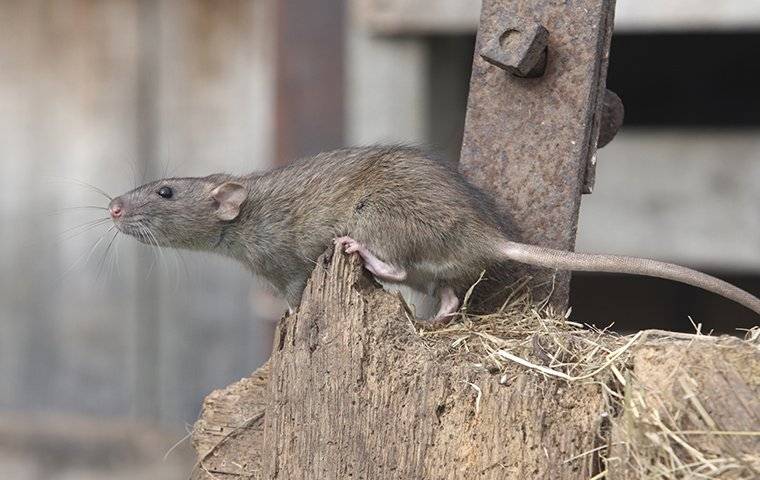 Rat control is not for the faint of heart. These large rodents make it almost impossible to keep your building in tip-top shape, bringing the capacity to contaminate foods, dirty water sources, and otherwise spread pathogens across your property.
It can be difficult to control rats without following a simple guide, which is why the team at Freedom Pest Control suggests you begin with these simple steps:
Start by sealing up entry points around the property. This includes caulking, sealing, and otherwise meshing areas that rodents can squeeze through.
Eliminate food and water sources that may be easily accessed. Dry up leaks or puddles and sweep away crumbs right away.
Consider other factors that might be attractive to rodents. Wash dirty dishes immediately, clean the undersides of large appliances, and put a chimney cap on your chimney.
If you've used these prevention steps and are still seeing evidence of rats, it's time to call the professionals at Freedom Pest Control. We make it easy to exterminate rats without putting your family in harm's way, ensuring no future rodents find their way to your property.
Submit an online contact form to review a rodent treatment quote today.
Why Can't I Get These Mice Out Of My Hanover Home?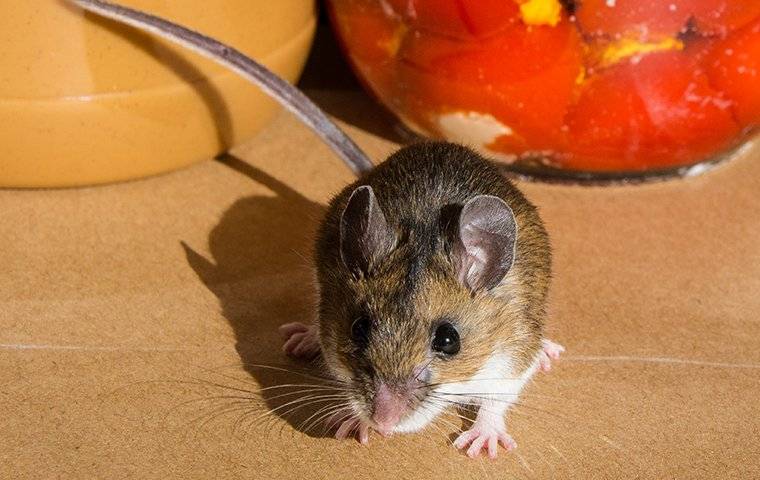 Are you struggling to remove rodents from your Hanover residential building? You are not alone. Truthfully, there may be many reasons why these rodents seem impossible to eliminate completely:
DIY solutions that treat symptoms rather than root causes
Traditional traps that only affect a small portion of the mouse population
Inexperience or discomfort with the mouse removal process
It's best to partner with the professionals at Freedom Pest Control to fully remove a mouse infestation from your property. We have served hundreds of customers with rodent control that goes the extra mile. There's no mouse problem we can't handle!
Contact our office today to discuss the options that may be right for you.
Commercial Pest Control In Hanover
Your commercial business deserves a legacy of success, cleanliness, and pride. Freedom Pest Control ensures this is always the case by eliminating many of the concerns associated with pest activity in Hanover.
We believe that no two Hanover establishments are the same, which is why every commercial approach will be adapted to your unique needs. Our discreet, knowledgeable professionals ensure that your building is treated respectfully and responsibly, and all without sacrificing quality or speed. We've serviced many industries in the surrounding area, and would be honored to serve yours as well.
Contact us today to learn more about commercial pest control services in Hanover.