Professional Pest Control For Haverhill, MA Properties
Overlooking the scenic Merrimack River, the city of Haverhill is seemingly enveloped by natural beauty. With plenty of well-maintained parks and opportunities for recreation, attractions like the Museum of Printing, locally-owned eateries, coffee shops, and stores galore, as well as easy access into Boston, it's no wonder why so many growing families and working individuals love to call Haverhill home. With the steady change of the season, Haverhill is home to the iconic New England charm, however, these conditions mean a steady influx of pest problems no matter the time of year. With help from the pros at Freedom Pest Control, you can say goodbye to pests. Since 1994, it's been our top priority to bring Essex County pest control that is equally reliable and safe. This means never sacrificing on quality or the education of our technicians, as well as a commitment to your complete satisfaction. To learn more about how our services can benefit your home or place of business, contact us today.
Home Pest Control In Haverhill, MA
Protecting your home and everyone in it is our main mission at Freedom Pest Control. That's why we provide residential pest control solutions that are guided by Integrated Pest Management (IPM). IPM is the industry gold standard, and it's what we bring to each home we service. This protocol allows our QualityPro Certified technicians to understand the biological and environmental conditions that exist around your property and treat them accordingly. What it also means is that our treatments are focused on the exterior of your home and are designed to be minimally invasive.
As the team who's been providing Haverhill homes with top-notch residential pest control services since 1994, we pride ourselves on our experience but also our emphasis on innovating and always bringing you the very best treatments. From start to finish, our offerings are completely tailored to your needs, whether that means eradicating an active termite colony or preventing stinging insects from being an issue whether it's the summer or time for hibernation. For more information on our offerings, contact us today.
The Best Mouse Control Techniques In Haverhill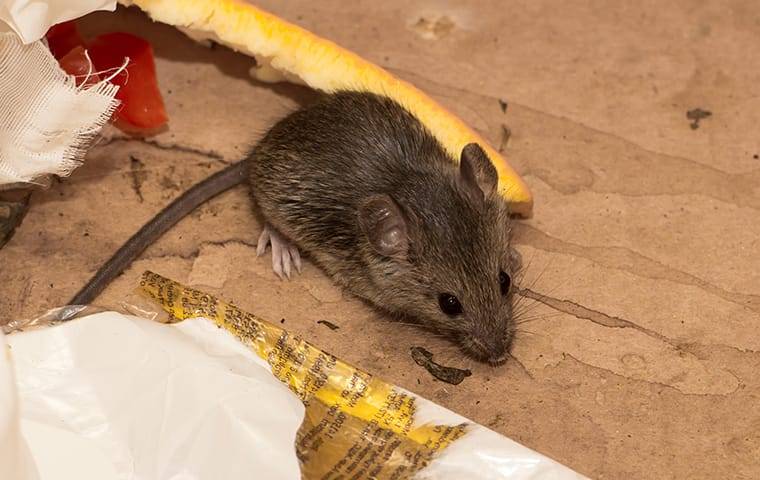 Mice are a very dangerous pest that comes in a small package. They can bring other pests like fleas and ticks inside your home, spread salmonella and hantavirus, and damage your property by chewing on your walls and electrical wiring. They're also nocturnal and reproduce very frequently and in high numbers. That's why the best form of mouse control is with professional assistance from Freedom Pest Control. With our decades of experience and dedication to innovation, we developed our INTRAP system. Blended with methods like monitoring, bait stations, and exclusion, we're able to provide mouse control unlike anyone else. For more information on these services, contact us today.
Why Cockroaches May Be Attracted To Your Home In Haverhill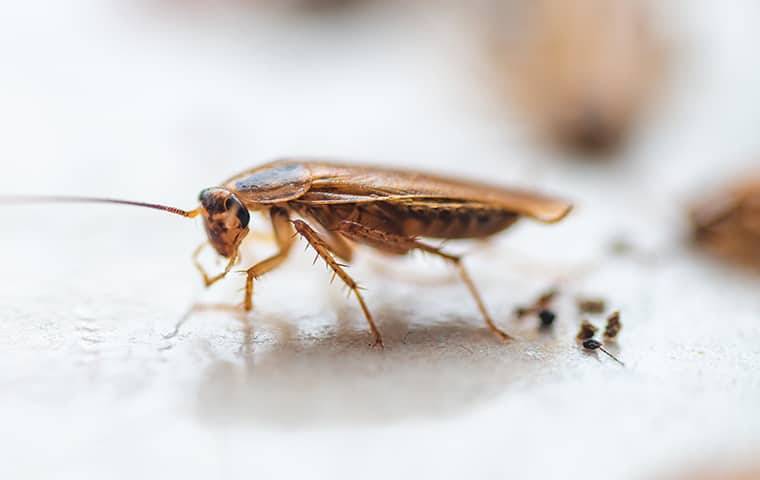 Cockroaches are a dangerous pest for Haverhill homeowners because of the illnesses that they can cause. When deposited into your food, this bacteria can lead to salmonellosis, streptococcus, staphylococcus, diarrhea, dysentery, typhoid fever, and other gastrointestinal distresses. They are primarily attracted to homes with moistures issues, an abundance of food, and more comfortable conditions. Things like leaky pipes, faucets, showerheads, and even toilets can attract cockroaches inside your home. And one of the biggest offenders that will draw cockroaches inside is a lack of cleanliness that comes in the form of crumbs, food residue, and dirty dishes.
For cockroach control that can protect your home from these pests and the dangers they cause all year long, enlist the assistance of Freedom Pest Control. We follow Integrated Pest Management methods in order to get rid of pests and prevent new issues in ways that are safe and reliable. For more information on roach control that works for you, contact us today.
Commercial Pest Control In Haverhill, MA
When it comes to keeping your Haverhill business free from pests and the issues they cause, you need commercial pest control that works. At Freedom Pest Control, everything that we do is driven by our signature collaboration, integrity, innovation, and the importance of community. This means being QualityPro Certified, having technicians who undergo regular training to stay up-to-date, and following Integrated Pest Management (IPM). Utilizing IPM means that we will gain a total understanding of your property in order to eradicate problems as well as prevent new ones. It also means that we'll apply chemicals on a limited basis, focus on long-lasting results that protect your business season after season, and customize a commercial pest control plan completely to your needs.
Partnering with Freedom Pest Control also means receiving the highest level of customer support in the form of a comprehensive customer portal, flexible scheduling, and attention to detail for your account that you won't find elsewhere. If your business could benefit from ongoing pest control, contact us today.