Professional Pest Control For Hyde Park, MA Properties
Hyde Park, MA, is the southernmost neighborhood in the city of Boston, located around eight miles from downtown. Hyde Park provides a suburban feel while offering all the amenities of city life. We also have the Neponset River running through the center of Hyde Park, making our community an attractive place to enjoy nature. However, some aspects of nature aren't so enjoyable, like pest activity, for instance. Pests are present all year long in Boston, so if you own property in Hyde Park, it's a good idea to address your pest control needs.
Freedom Pest Control provides complete Suffolk County pest control that homeowners and business owners can rely on, without a doubt. Headquartered in Merrimac, we use state-of-the-art pest technologies our team develops based on pest behavior and biology.
We work hard every day to achieve the goal of servicing our customers with the most advanced pest technologies and environmentally sustainable practices available. Contact us today to learn more about our pest services, and we'll start the process immediately.
Home Pest Control In Hyde Park, MA
If you're worried about pest activity in your Hyde Park home, we can help. Freedom Pest Control has serviced over 900 homeowners with complete residential pest control services.
Our most popular treatment plan is the Gold Protection Plan, which offers bed bug control, rat control, wildlife control, attic remediation, and restoration. We use I.N.T.R.A.P. (Intelligent Real-Time Alert Program) technology that provides efficient, responsive pest control to alert technicians of present problems or pest developments.
Whatever kind of household pest pressure you're up against, we will work with you to meet your needs and deliver pest-free results you can trust. Call today to discuss your home pest control needs.
Protect Your Hyde Park Home From Termites Before It's Too Late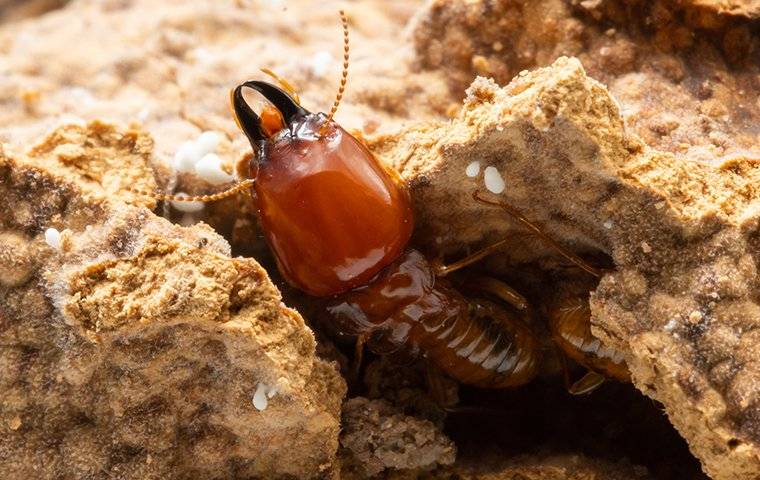 Termites are small pests that can cause large-scale destruction. These wood eaters feed on the structural timbers of your home, which weakens the construction and puts you and your loved ones in harm's way. To guard your home, it's a good idea to be proactive. Here are some suggestions to help you protect your Hyde Park home from termites before it's too late:
Block off entry points by using weather stripping around all doors and windows.
Eliminate any sources of excess moisture around your property.
Get rid of any rotting or moisture-damaged wood and avoid wood-to-soil contact.
Make sure to keep woodpiles away from the perimeter of the structure.
Seal off cracks and crevices around the foundation to prevent access into the structure.
These tips can help minimize your exposure to termite activity. However, none of them are entirely effective on their own. The most reliable source of protection is professional termite control and prevention services. Freedom Pest Control is here to address all your termite control needs, so reach out to us today, and we'll get started.
Three Quick Bed Bug Tips Hyde Park Residents Ought To Know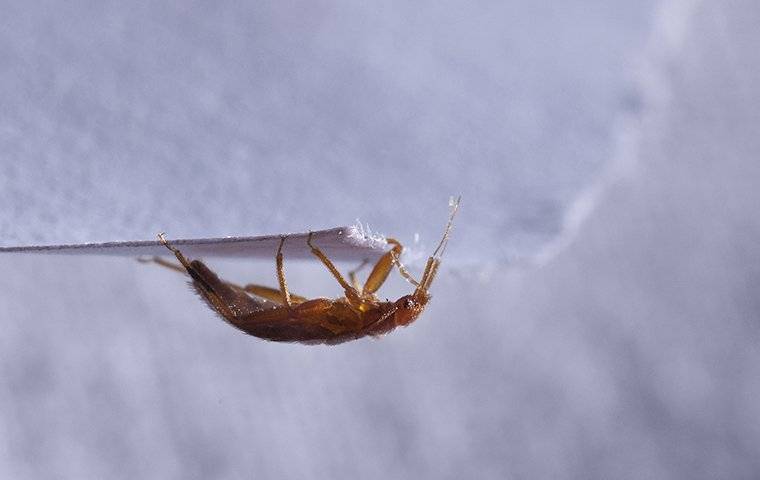 No homeowners want to deal with a bed bug infestation. It's a large-scale problem that can get out of hand before you know it. That's why it's a good idea to get ahead of the issue before it gets ahead of you. If you want to be proactive in your prevention efforts, here are three quick bed bug tips Hyde Park residents ought to know:
Inspect all items coming into your home, like secondhand furniture, clothing, and luggage.
Maintain a clean, tidy space and eliminate clutter to reduce bed bug harborage areas.
Wash and dry all of your bedding, linens, and clothing on high heat to kill off bed bug activity.
At the end of the day, while it's great to take proactive measures, the most effective way to deal with a bed bug problem is to rely on the pest experts. Here at Freedom Pest Control, we offer complete bed bug treatments that guarantee pest-free results and peace of mind. Call us today to effectively protect your home and your loved ones from bed bugs.
Commercial Pest Control In Hyde Park, MA
The team at Freedom Pest Control is proud to protect Hyde Park businesses from pest activity. We've served over 450 local businesses in the area, providing dependable commercial pest control solutions that you can feel good about, guaranteed.
We provide commercial I.N.T.R.A.P. (Intelligent Real-Time Alert Program) services, using a state-of-the-art intelligence program to monitor your facility and alert us of pest activity. The program allows us to make our services as responsive and predictive as possible. With over 25 years of experience in the pest control industry, you can feel good knowing you're in the most capable hands possible. Call us today to get started.