Effective Pest Control Solutions For Lynnfield, MA
One of Essex County's most historic little towns, Lynnfield, MA, is prosperous suburb within Massachusetts's North Shore region. The town was settled by colonists in 1638, over a hundred years before America would ever see freedom from England. Many Lynnfield residents maintain their agricultural roots, and can be seen enjoying their yards and gardens during the pleasantly warm summer months.
While humans have been living, working, and visiting Lynnfield since its establishment in the 16th century, there have been many more visitors that live in the area under cover. In fact, billions of pest species have passed in and out of this area by traveling on people, animals, and other transportation mediums. Infestations have been a common occurrence in residential and commercial areas, and their associated threats are not projected to end anytime soon.
Cue the entrance of Freedom Pest Control, your local provider of residential and commercial pest control options. We have been leading the industry in credible, future-focused, sustainable solutions to the pest control crisis, and refuse to stop until a permanent solution is found. To learn more about what we do or how we could help you thrive, complete our online contact form now.
Home Pest Control In Lynnfield, MA
Your Lynnfield home deserves to be free of dangerous pests, which is why residential pest control plans from Freedom Pest Control serve homeowners with every pest control need imaginable.
Bed bugs

Yellowjackets and bees

Mice

Rats

Ants

Mosquitoes

Ticks

Termites

Cockroaches
When you need to get pest-free, don't settle for less than the best. Choose a residential pest control plan you can believe in. Call Freedom Pest Control as soon as possible.
How To Keep Offices In Lynnfield Free Of Ants
Lots of Lynnfield properties suffer from the effects of ants, but few suffer quite as much as office or retail spaces. Office buildings usually consolidate their work efforts towards the inside of their facilities rather than the outside, giving ants plenty of space to grow. Worse, the business's kitchen areas, refrigerators, and even break rooms can attract hordes of ants without even trying.
The first step towards maintaining an ant-free office space in Lynnfield is to establish some good pest prevention habits. Here are a few ways that local businesses can protect their properties:
Store all foods and ingredients in plastic bags, containers, or jars.

Complete a deep clean of the property that addresses the insides of drawers, countertops, appliances, and floors.

Seal up potential entry points with caulking, sealant, or other waterproof materials.

Invest in continuous ant control from a professional team like Freedom Pest Control.
While prevention can help you keep ants out, it can never destroy a fully mature infestation. In the event of an ant-pocalypse around your property, call the expert exterminators at Freedom Pest Control as soon as possible. We are prepared to assist your team and facility with some of the best pest treatments on the market.
Mouse Control: Tips For Lynnfield Homes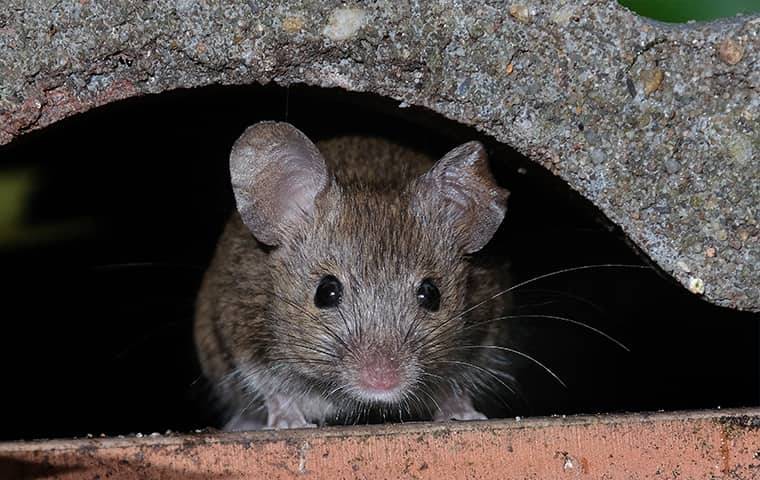 If your Lynnfield home is suffering from gnaw marks, droppings, and unexplained squeaking at night, you may have picked up a mouse infestation. Rodents are some of the worst possible invaders to discover on the property, especially for residential homeowners. These pests contaminate food stores, spread pathogens across clean surfaces, and make a mess of clothing, linens, and paper products. Their aggressive nature may even lead to physical injuries, especially if they become surprised or frightened.
Controlling mice before they enter the home can be done through proper prevention. The best tips for local Lynnfield homeowners include:
Ensure that all entry points in the home are sealed with some sort of exclusionary material. Caulking, netting, screens, or fences are a good place to start.

Keep garbage in plastic bags, then secure these in a sealed bin. Remove garbage bags from the house at least once per week.

Remove unnecessary clutter from the home, opting to stack boxes or other items off the floor.
Once mice infiltrate the property, further exclusionary methods will be needed. The mouse control efforts of Freedom Pest Control lock out potential pest vectors while locking on to pests that need to be eliminated. To learn more about our mouse control services in Lynnfield, MA, give us a call today.
Commercial Pest Control In Lynnfield, MA
When it comes to keeping your business pest-free, Freedom Pest Control has all the answers. We continuously create new ways to protect your investment by building comprehensive commercial pest control plans in Lynnfield, MA that really work. These include:
Emergency turnaround services

Commercial termite treatments

Bed bug concierge services

Animal and wildlife control
Defend your business with the best offense/defense combination in Massachusetts. For any questions related to how our commercial pest control process works, submit a form through our online contact portal. We're looking forward to giving you any information you need to succeed.