Professional Pest Control For Middleton, MA Properties
Located miles from the center of Boston, the town of Middleton provides residents with a sprawling suburban feel, making it ideal for commuters and those looking to escape a bit of city life. With the addition of well-maintained parks, good public schools, and locally-owned business, it's sought after by growing families and individuals. Middleton is home to seasonal change, which means that there is always a chance of a pest problem. That's why at Freedom Pest Control, we provide Essex County pest control that is evidence-based and effective. We are dedicated to environmental practices, our technicians undergo routine training to ensure the most relevant service, and a service guarantee that you won't find elsewhere. Everything that we do is backed by our commitment to collaboration, community, innovation, and integrity. If your property could benefit from professional pest control, contact us today.
Home Pest Control In Middleton, MA
At Freedom Pest Control, we want you to have complete freedom from pest problems of all kinds. That's why since 1994 we've aimed to provide residential pest control solutions that work for your home. We accomplish this goal in a few ways, which always start with having your best interest in mind. That's why our technicians are QualityPro certified and are educated on a regular basis, our headquarters is state-of-the-art, and we utilize sustainable Integrated Pest Management (IPM) methods. Following IPM protocols means that we will get to the root cause of your pest problems and treat them with a limited chemical application in the process. This standard also means that the solutions we create will last your season after season, which is invaluable when you live in Middleton. Our inspection of your property will also be comprehensive so that we can devise a customized residential pest control program for your needs. And we vow that our technicians will always be friendly, knowledgeable, and responsive from start to finish. While we can create a unique treatment solution depending on your needs, we also offer customers the Gold Protection plan to maximize protection and savings. For more information on how your home can benefit from these offerings, contact us today.
Ant Control: What Middleton Homeowners Need To Know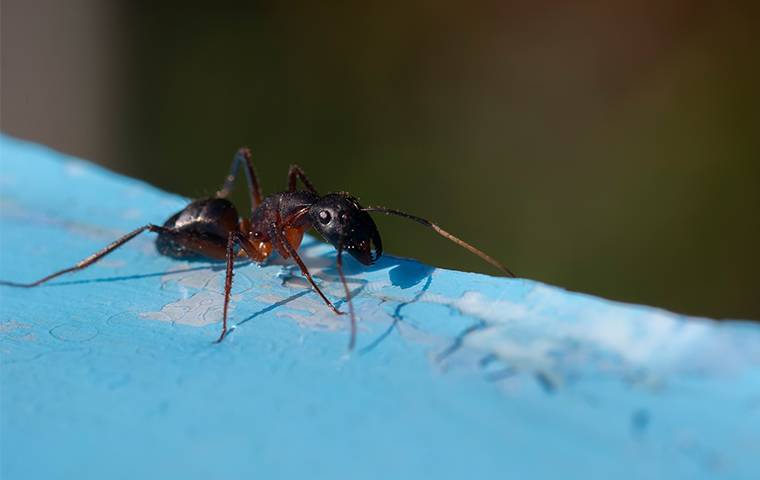 Ants are a very common occurrence in Middleton homes but they don't have to be. To keep ants from becoming an issue, follow these tips:
Secure cracks and crevices around your home, repair worn window screens, apply weather stripping around doors and windows, and use door sweeps where needed.

Be sure to use a garbage bin with a lid, checking for food residue between uses.

Always keep your food and pantry items in sealed containers.

If you spot a leaky pipe, downspout, faucet, or bathtub, fix it.

Clean the surfaces and floors around your home regularly.

Call your local pest professional!
Ant control is one of the toughest things to handle on your own because seemingly everything about human life is attractive to them. That's why the best form of ant control is professional assistance from Freedom Pest Control. Contact us today for more info.
How To Keep Bed Bugs Out Of Your Home In Middleton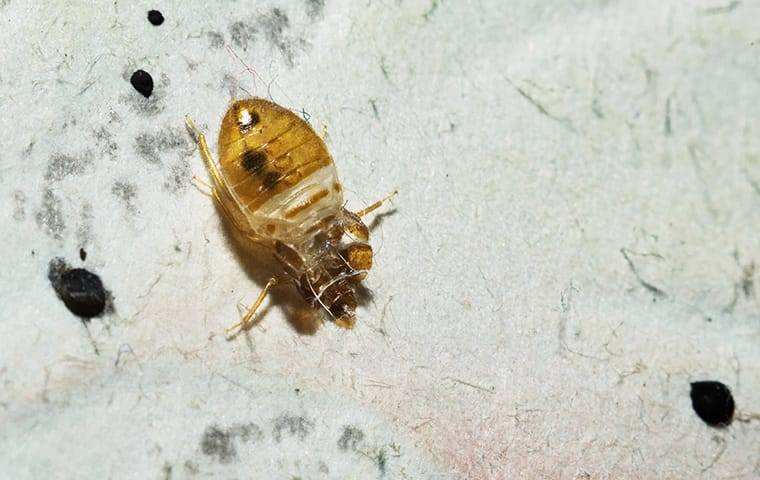 Bed bugs typically gain access to Middleton homes latched onto personal belongings only to feed off of your blood while you sleep. In order to keep them off of your property, try these tips:
Inspect your clothing and personal belongings after doing things like taking public transportation or going to the movies.

If you're considering bringing secondhand furniture, mattresses, or kitchen appliances into your home, look them over thoroughly before doing so.

Look to get rid of any wildlife or rodent problems on your property.

If you've been traveling, keep worn clothes in a separate and secure bag, washing everything on the highest setting upon returning home.

Always use a mattress protector in a light color.

Vacuum regularly.

Look for the signs of bed bug activity, like rust-colored staining on bed linens and waking up covered in red bumps.
For the safest bed bug control around, contact Freedom Pest Control today.
Commercial Pest Control In Middleton, MA
Your Middleton business is left exposed to pest problems all year round because of the New England weather. But when infestations mean health risks, property damage, and lost income, you need a partner in commercial pest control that has your back. At Freedom Pest Control, we have been keeping local businesses pest-free since 1994 with our dedication to safe practices and your success. Everything we do is guided by integrity, collaboration, and innovation. What this means for your business is a commercial pest control plan that is designed to your exacting needs. We use Integrated Pest Management in order to understand the environmental and biological factors that surround your property in order to treat them accordingly. What this means for your business is limited interruption for treatments and reliable results from one season to the next. In addition to being QualityPro certified and a leader in our field, Freedom Pest Control also looks to make your entire experience seamless, with a comprehensive customer portal and customer support that actually works for you. For more information on our commercial pest control plans, contact us today.