Trusted Pest Control In Winthrop, MA
Winthrop is a unique waterfront town that has a year-round population as well as an influx of visitors during the summer. Due to its location, the town is lined with marinas and provides residents with easy access to water sports and beaches. There's a cozy town center that offers lots of places to shop and dine, but don't be fooled, this entire Boston suburb has enticing eateries and sites around every corner.
At Freedom Pest Control, we know that pests are a part of daily life here, which is why we've been delivering trusted pest control in Winthrop since 1994. We are a locally owned business that is enmeshed in our community so we do everything we can to protect it. Each of our technicians is QualityPro certified and receives ongoing training so that every visit is top quality. We also treat a wide variety of pests and guarantee your satisfaction 100%. For more information on our pest control offerings, please call us today.
Residential Pest Control In Winthrop
Why wait around for pests to become an issue? With pest control in Winthrop from Freedom Pest Control, you can eliminate active pest problems while taking an active stance against new invaders. Our company has been serving our community since 1994 and we continue to strive for excellence in everything that we do. We combine highly qualified technicians, eco-conscious products, and Integrated Pest Management methods in order to keep pests away in the safest way possible.
Each service that we provide you with is customized to your specific needs, and with quarterly maintenance, we can adapt your service plan to the new season. When you partner with us, you will also have access to our online portal, which stores all of our reports and makes logistics a breeze. To learn more about our residential pest control services in Winthrop and how they can protect your home, please call us today.
What You Probably Didn't Know About Termites In Winthrop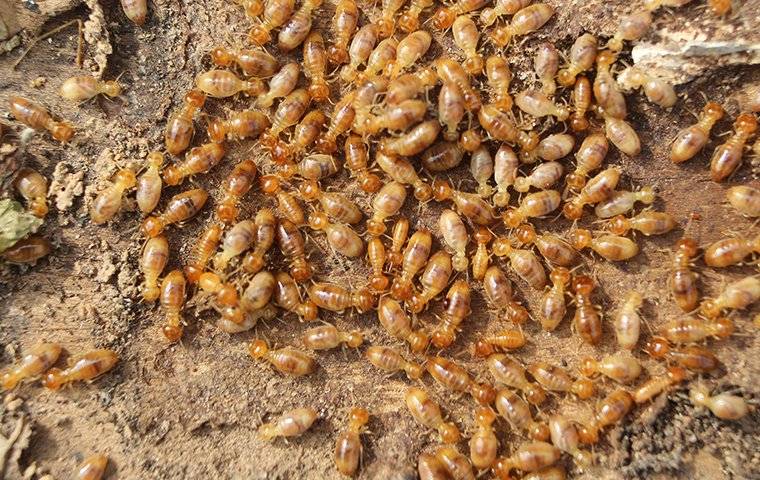 If you think you know about the termites in Winthrop, guess again. Did you know that each year termites are responsible for billions of dollars in damages across the country, including homes, crops, buildings, and other assets. A termite's main priority is to locate wood around your home and eat through it, which they can do 24/7. It's also important to note that termites inflict their damage on over half a million homes across the country as well.
You may not know that there are actually many types of termites and some of the ones that you can face include subterranean, drywood, and dampwood termites. The dampwood termite, for example, is lured into homes that have fungus problems as a result of water damage, while subterranean termites try to eat away at your foundation and use yard clutter as their mode of transportation. Because professional services are the key to eliminating all termite colonies, call Freedom Pest Control for more information on termite control in Winthrop.
How To Keep Stinging Insects Out Of Your Winthrop Yard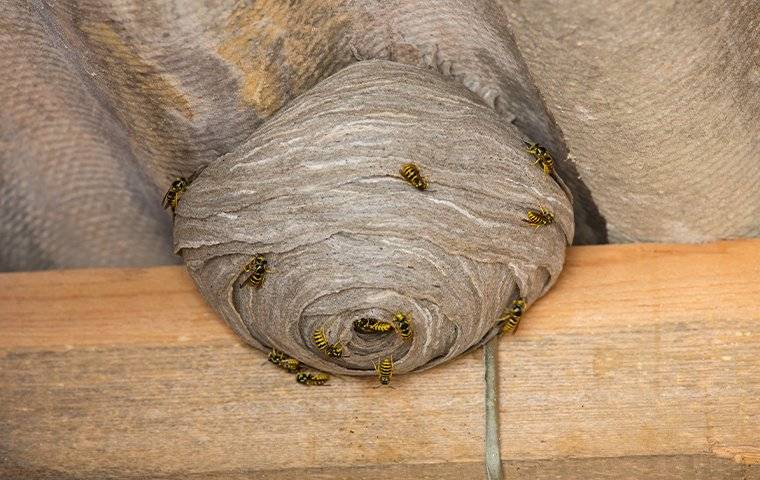 Stinging insects can make your life difficult but by trying these few tips, you might be able to keep them away from your Winthrop yard:
Be thoughtful about planting. There are certain plants that will lure stinging insects, so instead of bright blues and yellows, try subdued marigolds as well as fresh herbs like rosemary, thyme, and basil.
Aim for cleanliness. If you're hosting outdoor gatherings, it's important to keep dishes covered when they're not in use and clean up spills.
Store trash properly. Whether it's the trash bins that are normally outside or special receptacles at a party, be sure that trash is always neatly stored.
Bring in professional help. One of the most effective ways to eliminate and prevent stinging insects is by getting rid of their nests, which is a task best left to the pros. Ongoing support from a pest expert can also help you stay ahead of future issues.
For more information on stinging insect control in Winthrop, call Freedom Pest Control today.
Commercial Pest Control In Winthrop
At Freedom Pest Control, we will do everything in our ability to keep pests out of your business. Our Winthrop pest control services employ evidence-based methods and each of our technicians receives regular education and training. We test new treatments and methods in our state-of-the-art facility and always opt for environmentally responsible products in our services. When you partner with us, the service guarantee that we provide ensures access to our online portal for easy invoicing and scheduling, courteous and reliable service, and comprehensive property inspections at each visit.
Our general pest control program always begins with a detailed property evaluation so that we can identify active problems as well as potential ones. We then customize a science-based treatment protocol that even involves our INTRAP system for round-the-clock monitoring between our visits. The combination of high-quality products, proactive habit changes, and routine services will ensure a pest-free business without interruption. For more information on our Winthrop commercial pest control offerings, please call us today.